Velocity@Novena Square is celebrating the year-end holiday season with a Hot Air Balloon Fiesta from 30 November to 30 December 2018. Take a ride into the sky and gaze at a universe of stars at this magical 2018 year-end event.
Beautiful Moments, Sky High Dreams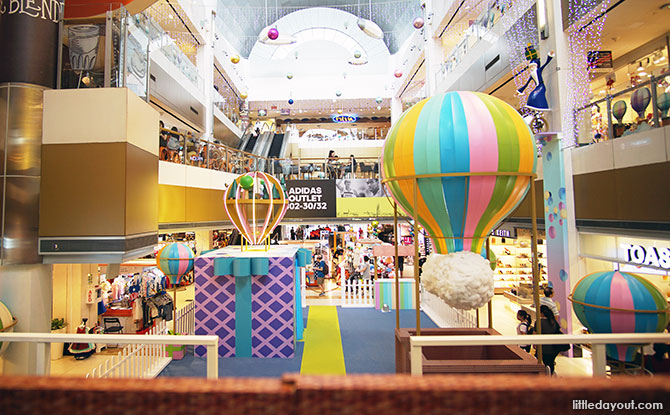 The mall's atriums are filled with colourful and brightly-illuminated hot air balloons. At the main event area, there are various zones for you to explore!
At the first zone, step into a "wicker basket", close your eyes and imagine yourself soaring past fluffy, white cotton candy clouds. Have your camera ready and with a press of a button, you can capture the photo moment when the wind gets into your hair with pretty pink and blue hues of clouds above you.
---
-- Story continues below --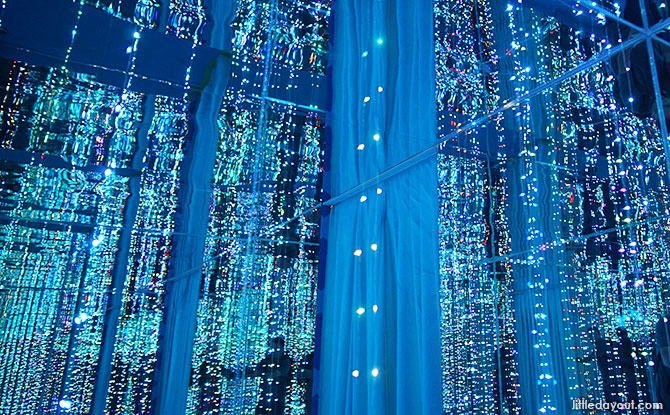 The Infinity Sparkles zone is absolutely Instagram-worthy! Filled with multi-coloured sparkling fairy lights, this mirrored room will transport you to a beautiful universe of twinkling stars.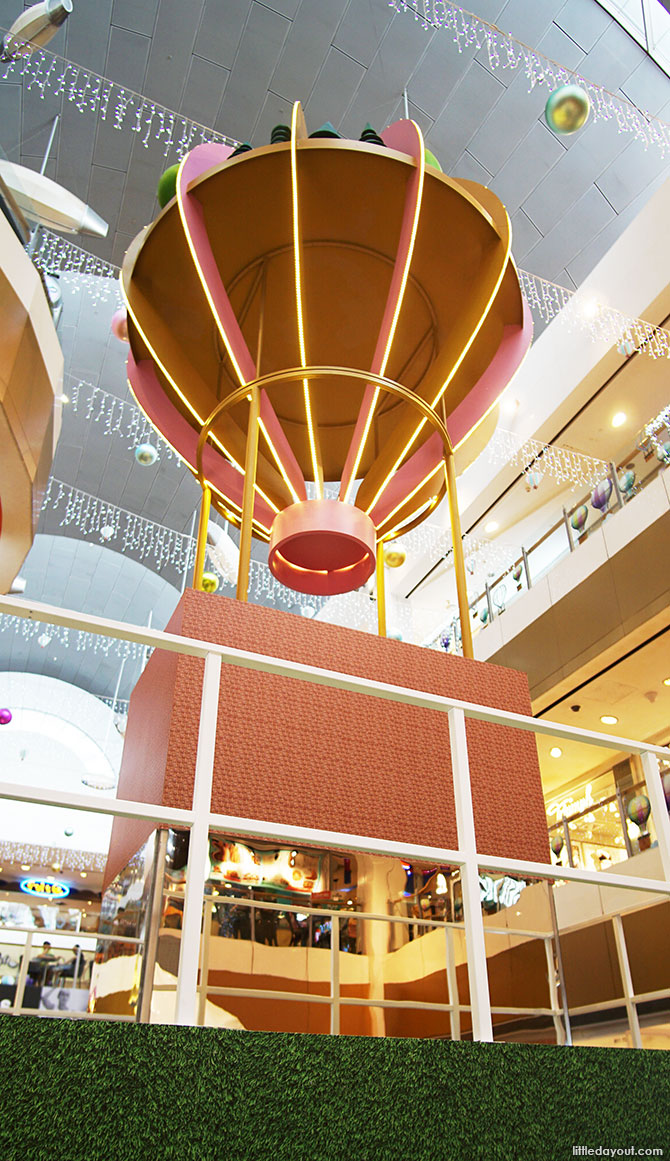 The centrepiece of Velocity's Hot Air Balloon Fiesta is an 8.5-metre-tall hot air balloon that you can climb on board and be lifted off into the air to get a unique vantage point of the activities below.
Once at the top, put on your biggest smile and have your photo taken. Photos will be available for shoppers to download from Velocity's Facebook page as a little memorabilia of this exceptional experience!
Complete your journey inside a 6-metre dome where a sky filled with whimsical hot air balloons awaits.
On weekends, a roving balloon sculptor will be present from 2 pm to 4 pm to delight the kids with colourful balloon creations. Be sure to get one to bring home from your visit to the Hot Air Balloon Fiesta!
Family and friends can also pen and decorate their Christmas greetings or New Year resolution and hang them on a Christmas tree.
To enjoy the Hot Air Balloon Fiesta at Velocity, shoppers can redeem a pair of entry tickets at the Level 1 Customer Service Counter with a minimum spend of $50. Additional terms and conditions apply.
Redeem a Customisable Tote Bag or Tumbler
From now till 30 December, shoppers at Velocity can also redeem a foldable tote bag or thermal tumbler. Shoppers who spend $160 will be able to redeem the foldable tote bag while those who spend $360 will receive the tote bag along with a thermal tumbler, drawstring bag and Christmas stickers.
Once you have received your gift, head over to the DIY counter at Level 1 and get creative and customise it to make it your own.
Experience an insta-worthy, uplifting Christmas at Velocity's Hot Air Balloon Fiesta. Let your dreams take flight this 2018 year-end holidays.
Get more information on the Hot Air Balloon Fiesta at Velocity here.
Hot Air Balloon Fiesta at Velocity
Date: 30 November to 30 December 2018
Time: 11 am to 8 pm (Last admission at 7.30 pm)
Redeem a pair of tickets with $50 spend. Maximum of two pairs of entry tickets per day per redemption, regardless of total amount spent.
This feature is brought to you by Velocity.
More Stories on Christmas: