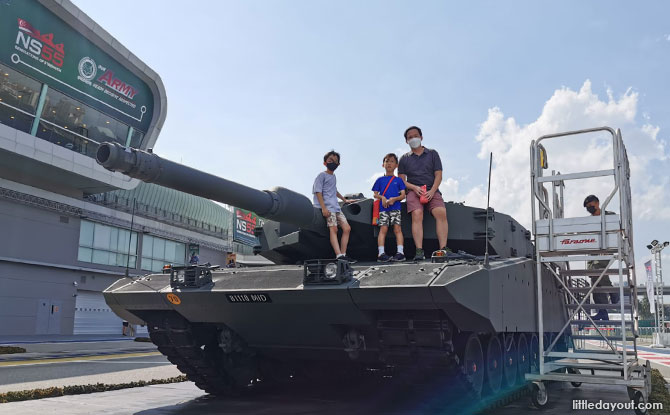 Yes, great news! The popular Army Open House 2022 or AOH2022 is back and it will be held over three weekends at three different locations. The main event will take place at the F1 Pit Building from 28 to 30 May and heartland versions on subsequent weekends. The Punggol edition will take place from 3 to 5 June and the Bishan one from 10 to 12 June – all within the June school holidays.
---
Tickets to the Army Open House 2022
However, the important thing to note is that entry to the Army Open House 2022 is ticketed. This means that you'll have to book tickets if you wish to pay it a visit.
For the main event at the F1 Pit Building, entry will be according to two-hour timeslots with 6,000 visitors at each timeslot. For heartland versions of the AOH2022, entry will be by one-hour timeslots with 400 admitted each time.
There will also be a virtual exhibition online from 16 May to 12 June 2022.
---
-- Story continues below --
View this post on Instagram
If you have been lucky enough to get ticket's here a look at what you can expect at Army Open House 2022.
---
Generations of Strength
The theme of the Army Open House 2022 is Generations of Strength. It is being held to mark the 55th anniversary of national service in Singapore.
The previous time that the Army Open House was held was in 2017 which coincided with NS50. You can get a peek into what the 2017 Army Open House was like.
---
Highlights at the Army Open House 2022
1. Firing Range
Want to try firing the SAR21 rifle? Head over to the firing range and get your hands on the weapon to show off your marksmanship.
---
2. Soldier Strong Obstacle Course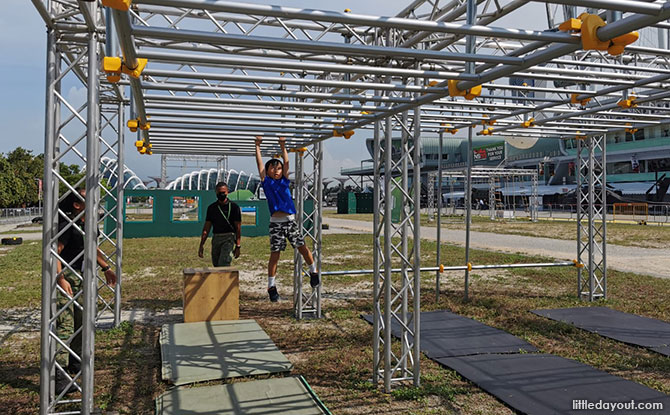 Take on physical challenges and put your fitness to the test at the Soldier Strong Zone.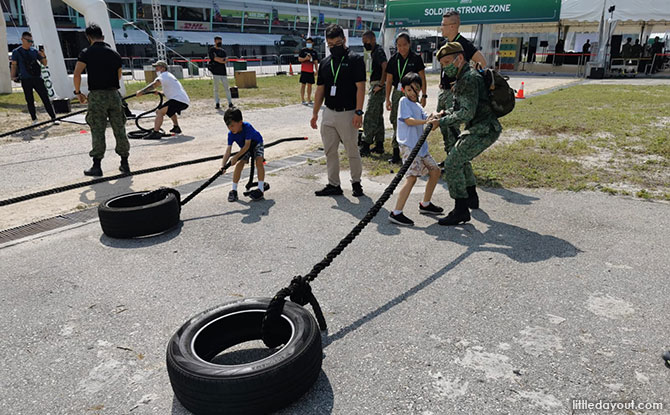 Do it side by side with your family and finish the course!
---
3. Battle Rides
One of the most popular draws at the Army Open House is the Battle Rides. At the Army Open House 2022, go on a ride on vehicles like the Bionix and Terrex, or cruise on the water aboard a military raft.
---
4. Army Vehicle Zone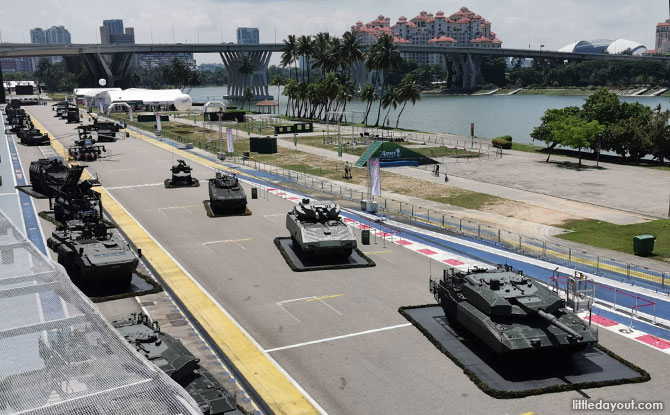 View more than 20 army vehicles on display at the Army Vehicle Zone.
---
5. Kids Zone
There will be activities for kids too like a mini obstacle course and camo face painting.
Other activities at the Army Open House 2022 include a night vision goggles experience zone, exhibitions on the different army formations and more. More details can be found here.