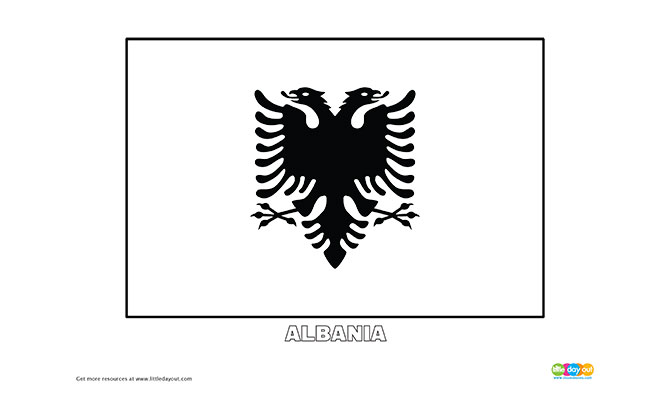 Download Free Albania Flag Colouring Page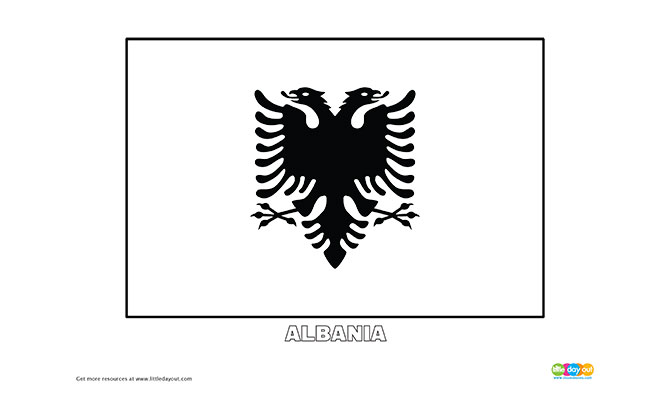 Download the free Albania Flag Colouring Page.
---
Albania Country Flag
Albania is a country located in Southeast Europe on the Balkan Peninsula.
The Albania flag is a red flag with a silhouette of a black, two-headed eagle in the center. The black eagle is depicted with outstretched wings.
The flag's background is red, which is a traditional colour of bravery and valour in Albania.