Agora Colearning is a new space for kids at HarbourFront Centre. With a range of both indoor and outdoor facilities, it has partnered with a wide range of established education and enrichment providers to provide a convenient, one-stop location for fun activities during the holidays.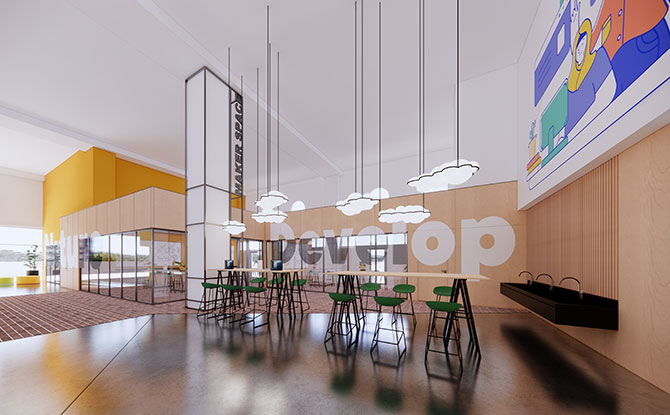 During the June school holidays 2022, Agora Colearning has a comprehensive line-up of more than 50 holiday camps and short programmes for kids between 5 to 12 years old. These include:
These camps will be held at Agora Colearning's brand-new and well-equipped facilities. They can be conveniently booked online. New camps are being added constantly.
View the June Holiday Camps 2022 at Agora Colearning.
---
Agora Colearning June Holiday Camps 2022
Here's a sample of the camps being offered at Agora Colearning at HarbourFront Centre this June School Holidays 2022.
Meta-Tinkerers: Creating for the Future by Saturday Kids
This workshop synergises design thinking, the social sciences, robotics and creative confidence to cultivate soft and hard skills needed to make ideas come to life. Get more details here.
Speech and Drama Holiday Camp by Centre Stage
Kids can enjoy a week-long, creative exploration of epic tales! The camp brings to life and explores exciting myths, legends and tales from around the world through drama, movement, music, and crafts. Get more details here.
3D Modeling/Printing – Creating an Avatar with 3D Pen by tinkermind
Learn the different techniques to create an intricate 3D pen artwork from a 3D pen expert and make an avatar figurine. Get more details here.
Multi-activity Camposaur by Vivo Kids
Join a multi-activity holiday camp combining Sports, Arts and Craft, Robotics, Team Building Games and much more for a holistic and meaningful camp. Get more details here.
Martial Arts Holiday Camp: Intro to Judo by SA Judo Academy
Kids can learn the basics of falling safely as well as a total of 5 fundamental throwing and ground techniques. They will also take part in Judo-specific games and drills. Get more details here.
English – Creative Writing Recipe: GAME ON! by Lil' but Mighty
In this workshop, participants will learn to describe a setting vividly using the five senses, two ways to build up towards the climax of a story via characters and insertion of clues and more.
View more June Holiday Camps 2022 at Agora Colearning.