With the festive season just around the corner, there's lots of gifting and feasting to be had, and our hearts and bellies aren't the only things feeling it! By the end of it all, our pockets don't feel very merry unfortunately. But not to worry, we've rounded up some great offers, and promo codes that you can make use of to enjoy savings during this 2018 season of merrymaking!
Spoil yourselves a little – you deserve it after a long, hard year at work!
Ways To Save Money During the Year-end Holidays 2018
---
A day trip to Sentosa is always a good idea but if it means flying in via cable car, exploring the largest Merlion in Singapore, and watching a fantastical laser light show – count me in two, or three times over!
NTUC Members have even more reason to look forward to going to Sentosa what with a whopping 50% savings on tickets to the Singapore Cable Car, Sentosa Merlion, and Wings of Time.
---
-- Story continues below --
From now until 31 December 2018, all you'll have to do to is flash your NTUC card when buying tickets at the Singapore Cable Car, Wings of Time or Sentosa Merlion ticketing counters in order to enjoy your 50% discount on the Cable Car Sky Pass (Round Trip), and admission tickets to the Sentosa Merlion, and Wings of Time (Standard Seat).
Alternatively, NTUC members can skip the queues and head online to www.1fabergroup.com/NTUC to purchase your tickets at half-price!
---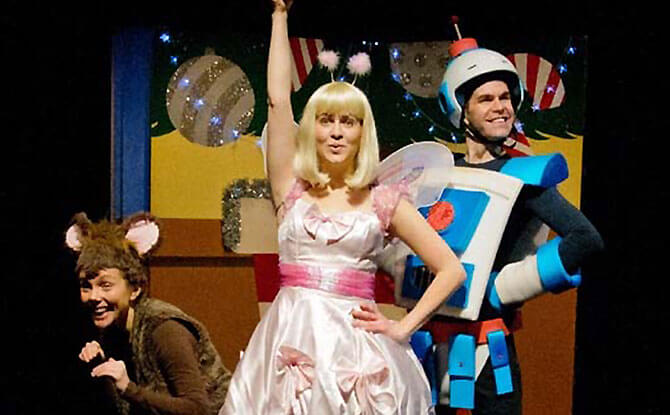 Eddie the Mouse can't understand why only humans get presents at Christmas time. Determined to find out, he goes in search of Father Christmas, taking the audience along with him on his adventure in the children's theatre production, The Night Before Christmas.
Adapted from the classic advent poem, 'Twas the Night Before Christmas, this heartwarming live theatre show from the UK is just as much about friendship as it is about the true spirit of Christmas.
A lovely Christmas treat for young and old, catch it on stage at the SOTA Drama Theatre from 7 to 9 December 2018. Our Little Day Out readers get to enjoy a 10% discount for tickets to The Night Before Christmas with use of the promo code LDONBC2018 when booking through SISTIC.
---
#3. Coding Lab Holiday Camps Promo Code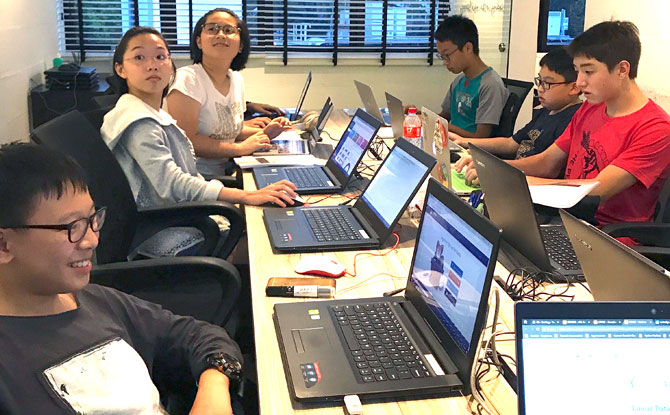 Has your child been bugging you for some time off to code? Now's the perfect opportunity for him or her to hone those coding skills with Coding Lab, the people in the know!
Coding Lab offers themed holiday camps for children as young as 4 years old. Their holiday programmes are designed to introduce and develop a child's logical thinking skills through a combination of reading, drama and craftwork.
If you're interested in signing your child up, use promo code LDO5 to enjoy 5% off any Coding Lab classes! For more information, go here.
---
#4. 45% Discount on Second Ticket at Singapore Zoo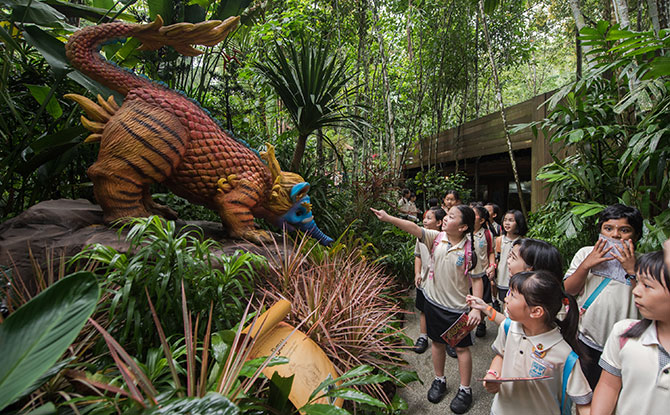 Singapore Zoo now has dragons. Not just Komodo dragons, but dragons of myth!
From 17 Nov to 31 Dec 2018, a unique, life-like animatronic collection of dragons and mythical beasts awaits visitors in the newly-installed Valley of Myths. Singapore Zoo takes folklore and legends to another-worldly level with fantastical creatures such as the Unicorn, the Griffin, and the Dragon amongst the lesser known but equally intriguing Ninki Nanka from West African folk stories, and Baku from Japanese tradition.
Visiting Singapore Zoo this year-end will truly be like none other now that winter has come. In collaboration with HBO Asia, Singapore Zoo will for the first time ever, display a 3D replica of Viserion, the Night King's Ice Dragon from the hit HBO Original series GAME OF THRONES. Brace yourselves too as the Night King and his White Walkers make special appearances on 17, 18, 24 and 25 November 2018 at Singapore Zoo!
With a host of mythical beast-themed activities taking place on the weekends from 17 Nov to 31 Dec 2018, and on Christmas Day, get the family together for a great time at Singapore Zoo.
Local residents get to enjoy great savings online! Skip the queues and buy your tickets online to save up to 15%.
In addition, with every paying adult, a 45% discount applies to the second admission ticket purchased to Singapore Zoo. Terms and conditions apply.
For more information on the event, go here.
---
#5. 20% Off Night Safari and Rainforest Lumina Combo
Experience an after dark adventure of fantasy and mystery and triple the wild factor with a visit to Rainforest Lumina, the Night Safari Walking Trails and the first ever Festive Pop-up Market in the heart of Mandai!
The Festive Pop-Up Market will take place every Friday and Saturday from 30 November to 31 December, between 5:30PM to 11:30PM at Safari Square (near drop-off point B). Be enthralled by the merry mix of art installations, music performances, photo booths, lifestyle products, and insta-worthy food and drinks.
Feeling creative? Be sure to stop by the wildlife-themed Personalisation Workstops and get snap happy with the light installations. Let Night Safari's nocturnal entourage of hedgehogs, owls and more fascinate you as you listen to stories from the zookeepers. Walk away with an owl selfie, and a priceless memory of feeding hedgehogs!
Enjoy up to 20% off with this Night Safari and Rainforest Lumina Combo. Purchase your tickets here.
Bonus Tip: Promo Codes
Little Day Out Readers can also enjoy discounts on holiday programmes at MindChamps and Believer Music with special promo codes.
The MindChamps Holiday Programme promo code is LDO10 for a 10% discount. Book now!
The Believer Music holiday program promo code to enter for 12% off is EVCLDOSHP2018 at the payment summary page! Limited to the first 20 registrations! Sign up now!
More Stories on Christmas: