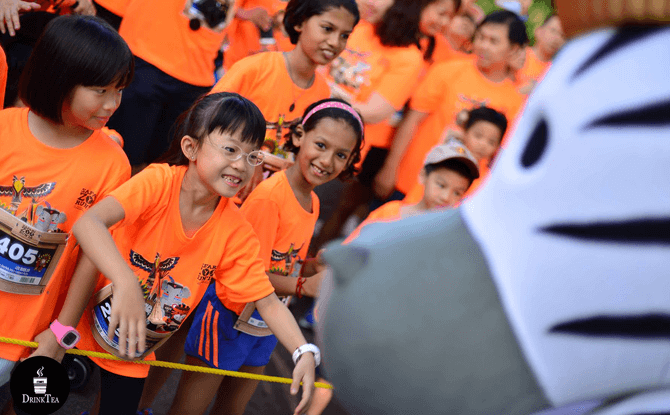 Many themed runs take place in Singapore throughout the year. These events also provide opportunities to have some memorable and sporty family time together. Here are 5+ family-friendly running events in Singapore 2018 that you can look forward to taking part in.
Family-friendly Running Events in Singapore 2018
---
Transformers Run Singapore 2018
6 January 2018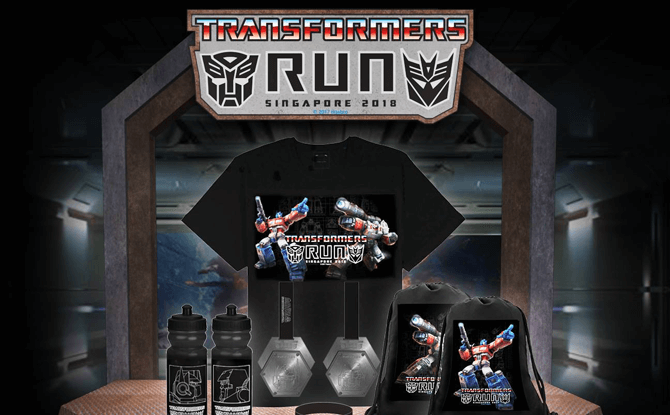 Based on Transformers Generation One, participants at the inaugural Transformers Run Singapore 2018 will have to choose between Team Autobot or Team Decepticon. Expect familiar characters such as Optimus Prime, Bumble Bee, Starscream, Megatron and Grimlock along the run route. The Transformer Run is being held in support of SG Cares and to celebrate inclusiveness and encourage community bonding. Find out more.
---
Safari Zoo Run 2018
27 January 2018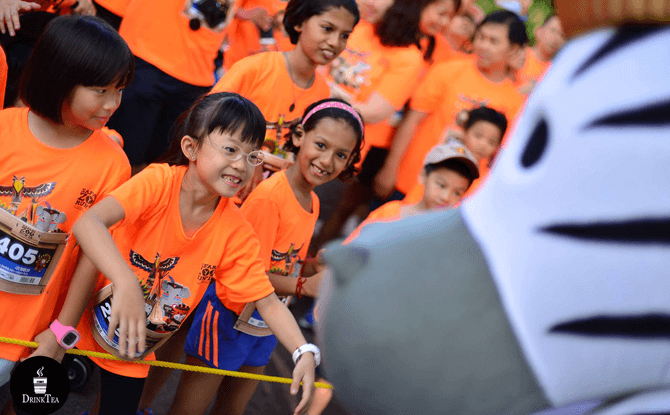 Go a run through the Singapore Zoo as part of the Safari Zoo Run 2018. This run focuses on raising the awareness of the need for wildlife conservation. Families can take part in a non-competitive 5.5km run that goes through the Zoo and Night Safari. There are also competitive dashes for kids. Find out more.
---
Run for Hope 2018
29 January 2018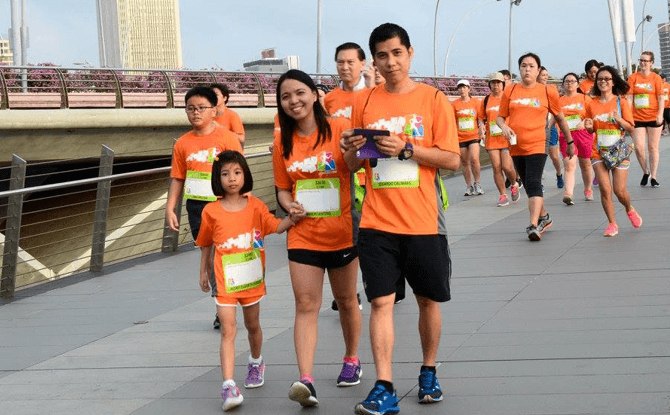 Organised by Four Seasons Hotel Singapore, this run was started by the hotel chain's founder in memory of his fourth son who passed away from cancer in the 1970s. In Singapore, the hotel partners with the National Cancer Centre to raise funds for cancer research. Families can take part in a 3.5 km fun run around the Singapore Sports Hub as part of Run for Hope 2018 to show their support. Find out more.
---
Herbalife Marina Run 2018
10 February 2018
The Herbalife Marina Run features races up to 21 km long around the Marina Bay area. In addition to the competitive races, it also has family run component with a 5 km route within Gardens by the Bay that parents and kids can take part in together. Find out more.
---
MetaSprint Series 2018
Aquathlon – 11 February 2018
Duathlon – 11 March 2018
Triathlon – 15 April 2018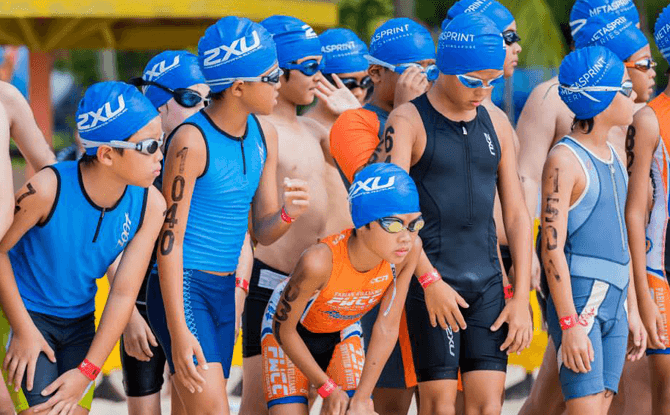 The MetaSprint Series races provide the opportunity to experience an aquathlon (swim and run), duathlon (bike and run) and triathlon (swim, bike and run). This year, the MetaSprint Series is introducing new fun, non-competitive challenges for kids between four to eight years old. At the Aquathlon, there will be a Kids Beach Dash. At the Duathlon, there will be a 500 metre scooter dash. At the Triathlon, there will be a Scootathlon comprising a 500 metre scooter course followed by a 200 metre run. Older kids can participate in the main races individually or as part of a relay team. Find out more.
---
Terry Fox Run 2018
11 March 2018
In 2018, the Terry Fox Run will be held at Angsana Green, East Coast Parkway. This is a non-competitive, family-friendly run in Singapore 2018 that is organised to support local cancer research. Funds will be channelled to local cancer research programmes. Register to show your support or by simply making a donation. Find out more.
---
Spartan Race 2018
24 March 2018
Kids get to jump around and get muddy at the Spartan Race. There is a 800 metre race course for four to six year olds, 1.6 km course for seven to nine year olds and longer courses for older kids. Find out more.
---
Income Eco Run 2018
29 April 2018
Run in support of a greener environment at the Income Eco Run 2018. This year, runners have the option to be a "Zero Waste Runner" and forgo entitlements such as the Finishers Medal and T-shirts to help cut down on waste. There is a 5 km Fun Run for those 13 years and older. There is also a 1.2 km and 800 m Kids Dash for 9 to 12 year olds and 4 to 8 year olds respectively. Find out more.
---
Star Wars Run 2018
5 May 2018
Choose between the Light side or the Dark side in this themed run. There is a   competitive 10 km route, a non-competitive 5.4 km route and a new 540 metre kids race for young Jedis. Find out more about Star Wars Run 2018.
---
POSB PAssion Run for Kids
Usually September (Details to be announced available later)
This family-friendly running event will enter its 10th year in 2018. It is organised in support of the children between the ages of 0 to 16 by allowing them to participate in different programmes and events. This event normally includes both Men and Women categories, along with a non-competitive Family Walk component. Find out more.