A whiff of tulips from the land of windmills, canals and Rembrandt…
Imagine a lovely walk along peaceful waters. The evening sun is just about to say its final goodbye; and the fragrant whiff of the tulip flowers linger in the gentle breeze…
No, you are not in the Netherlands. But a visit to Tulipmania 2014 at Gardens by the Bay might bring about such a calming illusion.
Following the resounding success of the exhibition last year, Garden by the Bay is bringing back Tulipmania. Inspired by Madurodam, a miniature park and tourist attraction in the Netherlands, the centrepiece at the Flower Dome depicts Dutch canal scenes, houses and windmills, all set amidst spectacular blooms of tulips and hyacinths. A total of 50,000 tulip bulbs in red, yellow, orange, purple and white have been brought in directly from the Netherlands for this year's Tulipmania.
Adding to the Dutch flavour, the popular children's rabbit Miffy will also be making appearances at Tulipmania. She arrived in Singapore this week, after stopovers in Japan, China and Hong Kong.
We had a sneak peak of the event this week, and if the fervour we felt while we were there was any indication, Tulipmania 2014 will be a huge draw for the crowds.
Planting Rice is Never Fun – But What About Planting Tulips?
As part of the sneak preview, we had to opportunity to help plant some of the tulips that will be appearing during the exhibition.
It was a fun-filled hour or so learning about the delicate nature of lily bulbs and the special care that was needed to ensure that they bloom well. While the children were excited to help in the planting, there were also some who were apprehensive about working with rakes and shovels and compost. This soon passed once we got down to it.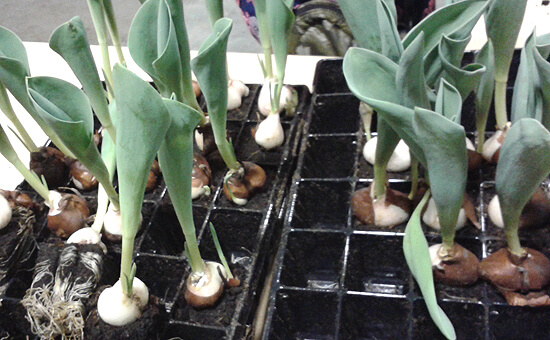 After the hands-on experience, the staff from Gardens by the Bay provided a behind the scenes look at the preparations for the exhibition. We were able to catch a glimpse of the lovely Dutch scenescape that will be the backdrop for Tulipmania.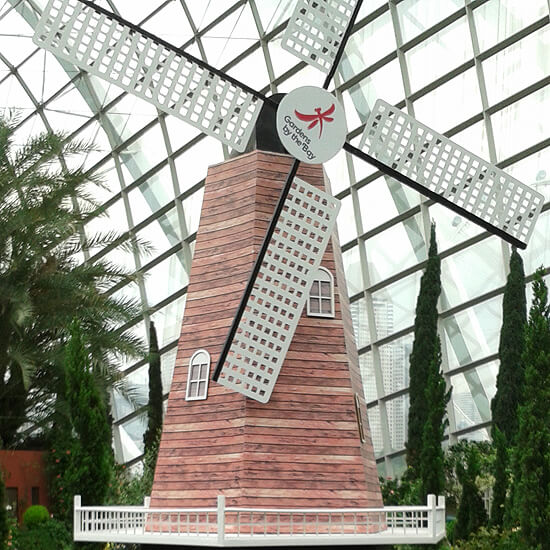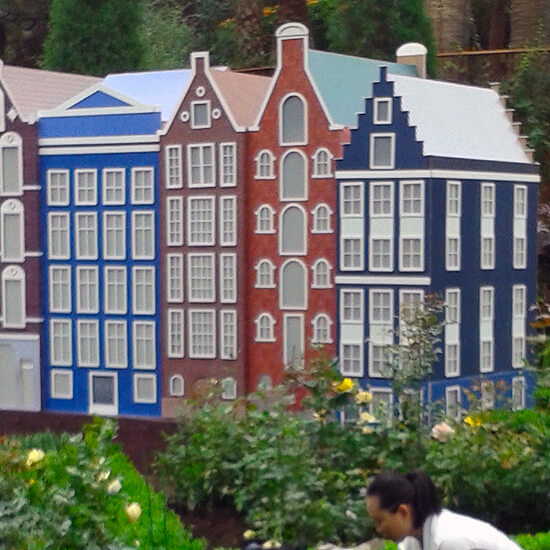 Besides Miffy's appearances on 20 April (Easter Egg Hunt) and 26 April (Orange Day Celebrations – a Dutch national holiday), visitors to Tulipmania can also go on a Garden Trail where you can discover more about tulips and other bulbs.
Over the weekend of 26 and 27 April, join in Tulip Cheer where performances and activities will be held from 10 am to 6 pm to provide visitors with an experience of Dutch culture. Sample yummy Dutch Gouda cheese, watch demonstrations of the popular Dutch board game Sjoelen and create your own Tulipmania-inspired artwork to bring home!
Tulipmania 2014 opens on 14 April and stays in bloom till 4 May. Admission fees to the Flower Dome apply. For more information, visit the Gardens by the Bay website.
What's Next?
In May, Gardens by the Bay will be continuing its European flower tour. What's up? A French Jardinextravaganza featuring flowers like lavender, lilac, jasmine and gardenia. And, for those of you who have yet to visit the Eiffel Tower in Paris, you'll get a chance to see a miniature version right here in Singapore.
The French Jardin exhibition will be at the Gardens' Flower Dome from 12 May to 22 June 2014.