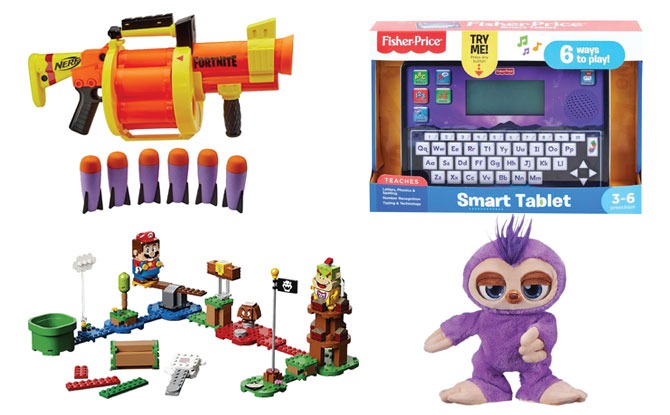 With only a few weeks to Christmas, it's time to get a head start on Christmas gift shopping. Toys "R" Us has released their list of Top 10 Toys. These toys were selected based on what's trending amongst local and international shoppers during this festive season, as well as at annual toy awards.
Here's what's on the Toys "R" Us list for Christmas!
---
Toys "R" Us List Of Top 10 Toys
Barbie Estate Dreamhouse
With three stories, eight rooms, all-angle play, a working elevator and pool with slide, the Barbie DreamHouse is the ultimate playhouse that is sure to spark the imagination for all who play with it! There's even a second-story pool that you can fill with water as well as lights and sounds that add a fun and realistic touche. Add on some two-in-one transforming furniture pieces to expand the storytelling possibilities!
---
Fifi The Flossing Sloth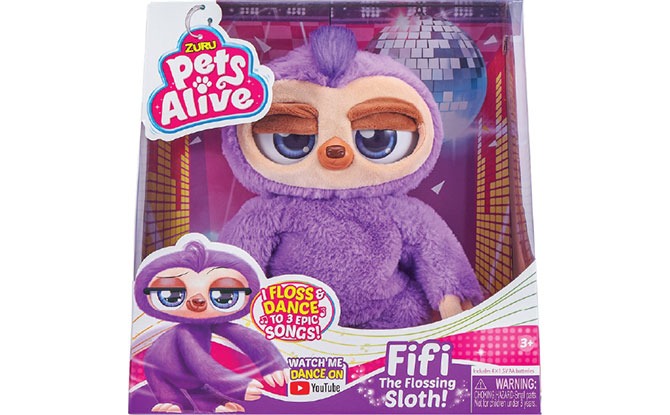 Fifi the Flossing Sloth from Zuru Pets Alive flosses to three epic songs, mimicking one of the most iconic dances of the decade. Dance along to Fifi the Flossing Sloth's hilarious floss movements, cute blinking eyes and butt wiggles!
---
-- Story continues below --
Fisher-Price Fun-2-Learn Smart Tablet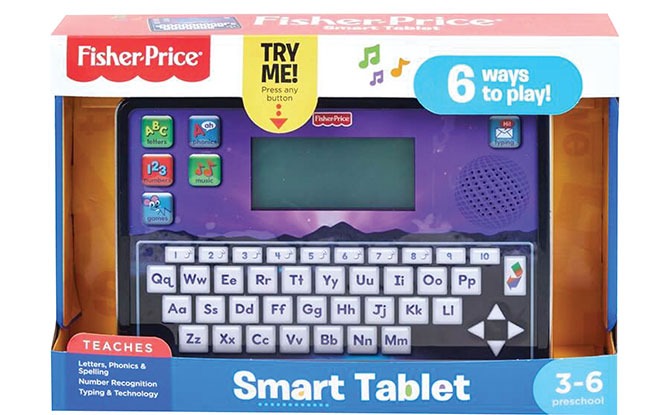 The Fisher-Price Smart Tablet has six game modes with fun ways to discover letters, phonics and numbers. There are mazes, music, animations, a colour-changing screen and more! There is even a function to teach kids how to count to 10 in both English and Spanish. This smart tablet's keys are also laid out like a real computer keyboard, so kids can quickly move from typing on their Smart Tablet to typing on an actual computer.
---
NERF Fortnite GL Blaster
Play poular game "Fortnite" in real life with the dart-firing Nerf Fortnite GL blaster! This toy gun is inspired by the one used in Fortnite and features four-dart hammer action so you can fire 4 darts in a row before reloading. The Nerf Fortnite SR blaster comes with 8 Nerf Elite darts, enough to fully load the blaster, with four darts for backup firepower when it's time to reload.
---
Giant Dino Ice Age Surprise Egg
Smash open the new Dino Ice Age Surprise Egg to build an exclusive Smash-o-saur! Collect all the pieces to start building either a T-Rex, Pterodactyl or a Woolly Mammoth. There are over 25 icy surprises to find and players can use the Arctic Scratch Map to excavate the Dino Ice Age to defrost compounds like the Growing Snow and Crystal Slime. You might even find more of the hidden Smash-o-saur pieces!
---
Hollywood Hair Studio
Design and create custom hair extensions with the Cool Maker Hollywood Hair Extension Maker! This kit gives you the possibility to customise and style up to 12 wearable hair extensions. Simply Choose a coloured or patterned hair ribbon and design any way you want with the included markers and load the ribbon into the machine. Press the button and the motorised Hollywood Hair Extension Maker magically transforms your hair ribbon into a super cute wearable hair extension!
---
LEGO Adventures With Mario Starter Course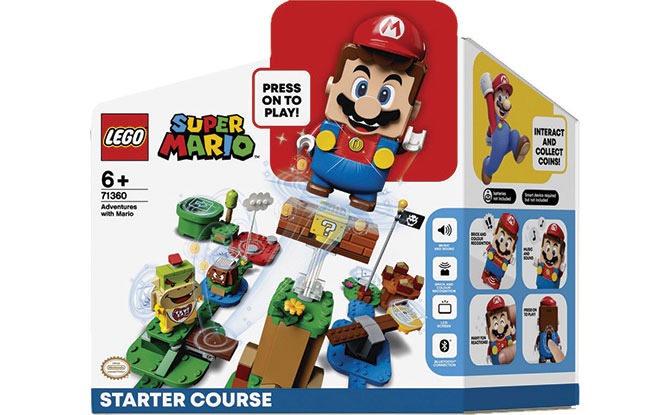 Team up with your favourite character from Super Mario in the real world when playing the LEGO Super Mario Adventures with Mario Starter Course. The set features a LEGO Mario figure that gives instant expressive responses via the LCD screens and speaker.
Players can earn virtual coins moving LEGO Mario from the Start Pipe to the Goal Pole via spinning and cloud platforms, the '?' Block, and super battles with the Goomba and Bowser Jr. toy figures. Rearrange the bricks to create new levels to master. There's also a free LEGO Super Mario app is available for enhanced play and can be used for collaborative play!
---
Paw Patrol Chase's 5-in-1 Ultimate Police Cruiser
Save the day with Chase's Ultimate Police Cruiser! Fans of Paw Petrol are sure to be thrilled with this toy that is packed with exciting features to discover, including flashing lights and sounds. This huge cruiser has five awesome vehicles in one. Activate the cruiser itself along with two motorcycles, a boat and a helicopter! Players also have the option to activate the dual-launching motorcycles in The Ultimate Police Cruiser by pushing the button on top of the cruiser to release the bikes and save the day!
---
Rainbocorns Big Hair Surprise
If you're looking for a super cute and sparkly surprise, you're in for a treat with Rainbocorns Big Hair Surprise! There are over 30 layers of surprises in the form of funky hair accessories, charm bracelets, and temporary tattoos. There are three sassy friends to meet: Glam Gam, Pam-Purr, and Mo. Dress up and match with your stylish new friend and try to collect all the different accessories available!
---
Squeakee The Balloon Dog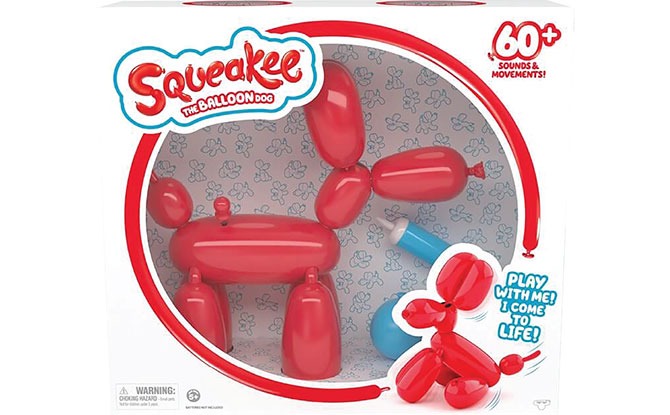 Interact with Squeakee and watch him come to life. You can ask him to sit and stand as you pet his head or tickle his tummy to make him happy! Squeakee comes with a range of fun accessories for you to interact and play with. There's a squeaker toy that you can use to train him to sit or beg. Pop Squeakee with his pin to see and hear him deflate and then inflate him back up with his Pump! It's sure to be lots of fun interacting with Squeakee!
---
More Toy Lists
If you are interested to see what else is trending, check out this other list of toys and board games for Christmas.