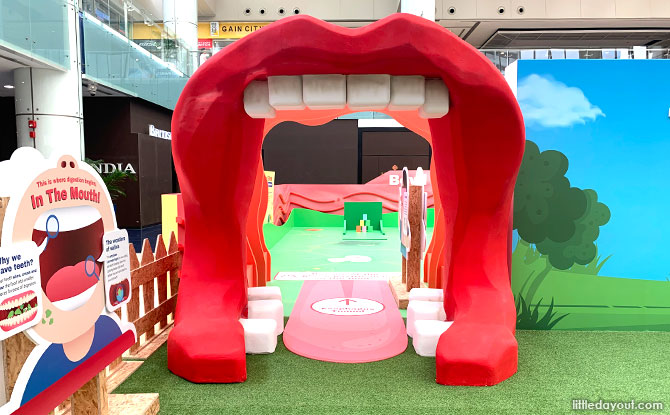 Ever heard of the phrase, "You are what you eat"? The key to having healthy digestion begins right from the mouth. Find out what happens after food goes into the mouth by going on a journey through the digestive system in The Great Digestive Adventure!
---
The Great Digestive Adventure: Inner Space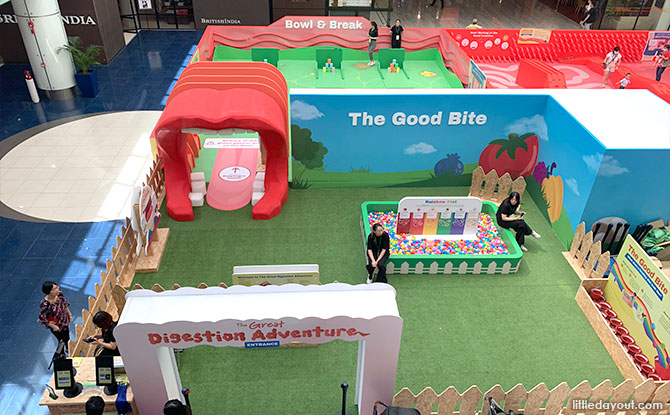 Organised by Flash Concepts and sponsored by nutritional formula milk brand Friso, The Great Digestive Adventure is a ticketed carnival-style popup event taking place from 17 to 21 May 2023.
The vibrant installation has six interactive zones that will entertain and educate parents and little ones. Explore how our digestive system breaks down the food that we ingest and absorbs nutrients to keep our bodies healthy.
Take A Trip Into The Digestive System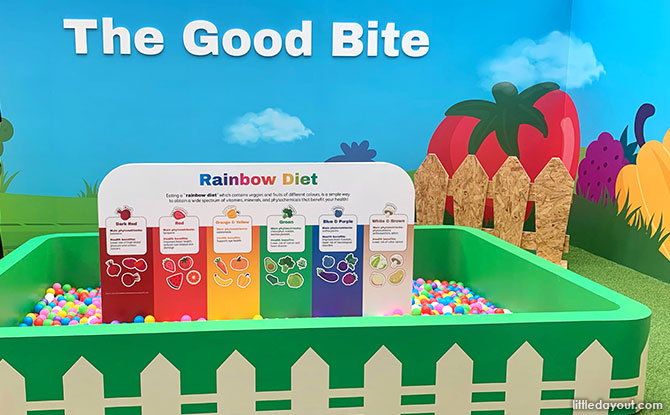 At the mouth, children can grab a mouth-like pail, and scoop up balls to feed it, representing the ingestion process. Families can also learn about healthy superfoods and their benefits like improving their physical and gut health.
Past the mouth is the oesophagus, where you can learn about how food gets broken down for digestion.
Kids can throw bean bags to attempt to knock down stacks of blocks at the Bowl & Break, simulating the concept of how stomach acid and digestive enzymes work together and breakdown food into smaller pieces for digestion.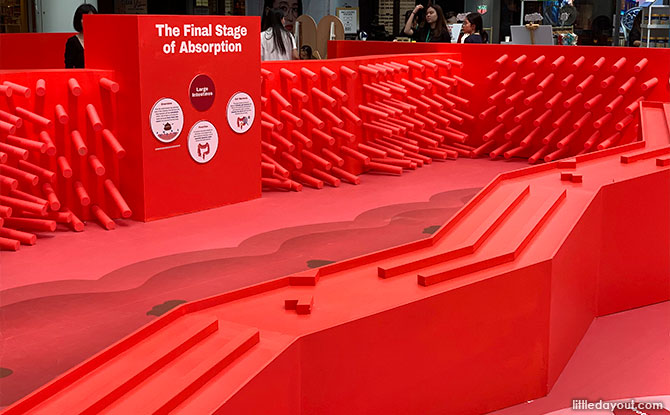 The kids will be led through the a-Maze-ing Absorption, where food gets absorbed into the blood stream via the intestines.
Follow the winding path marked out on the ground and complete marble run challenges as they discover how the body ensures that no nutrient is wasted and utilises it for bodily functions.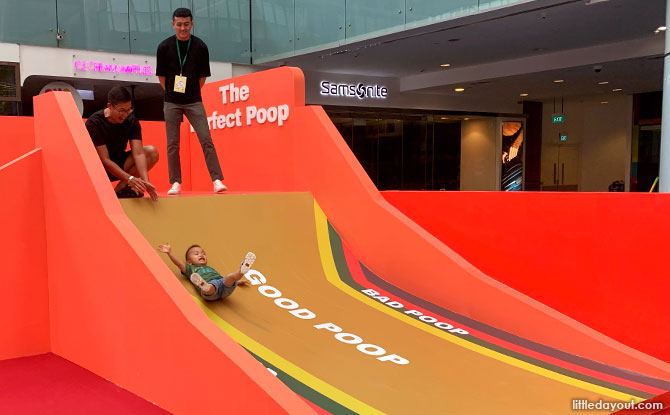 At the end of the journey, look forward to going on the wide slide and aim to land "The Perfect Poop" as undigested food passes through the final stage called egestion.
---
Craft Booths and More
After all the activities, is also a craft and lounge areas.
Learn about the different types of poop through the Bristol Stool chart, and discover what makes up good and bad poop by identifying their colours.
As you exit the interactive exhibit, you will find booths including a display of a special collection by Maison Q.
The Great Digestion Adventure is on at Marina Square till 21 May 2023. There is a $25 entry fee for one parent and one child to The Great Digestion Adventure. Tickets can either be purchased onsite or via Eventbrite.
If you enjoyed reading this story, you may also enjoy this other one on the Know Your Poo exhibition.