Located along the main road at Sunset Way is the Sunset Way Playground. This is the largest of the three parks found within the residential neighbourhood.
---
Sunset Way Playground
The Sunset Way Playground is named for the playground area that is located at the heart of the park. This has a low play structure with slides and a platform for kids to climb up to and down from.
The other highlight of the Sunset Way Playground is the set of swings located just beside the play structure. This is where kids can kick up their heels and enjoy so fun swaying away.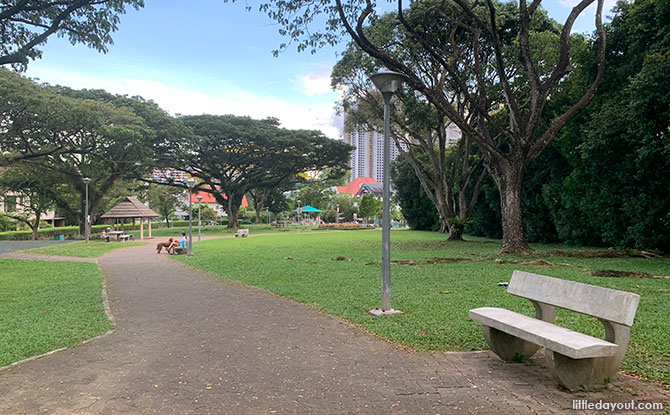 The lush green park at Sunset Way also has foot paths which people can enjoy. The mature trees in the park offer shade and a relaxing atmosphere.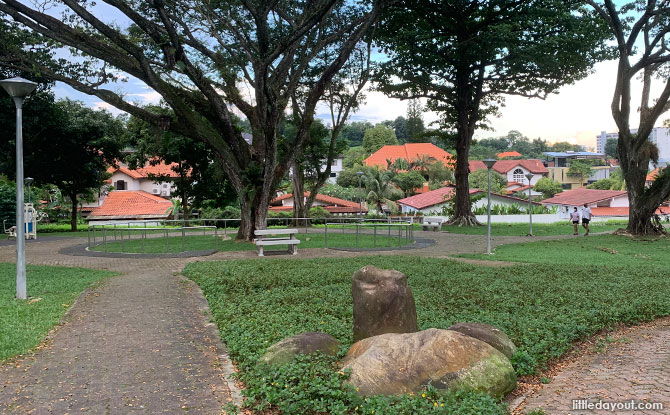 At one end of the park, next to the Clementi Park condo club house, there is a foot reflexology path as well as fitness equipment.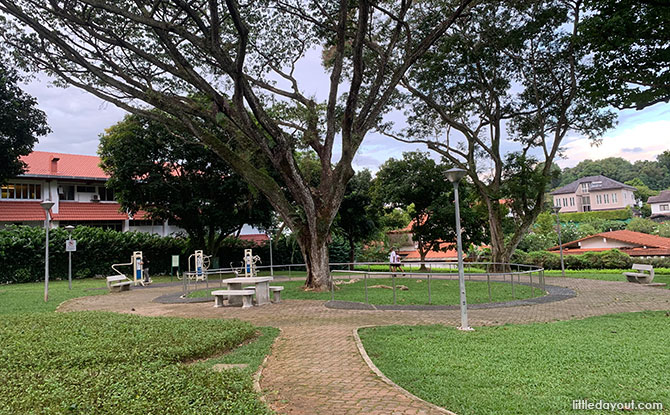 Also found at Sunset Way Playground park is a pavilion where park users can take a seat and enjoy the breeze. There are also stone benches found all around the park.
---
Other Parks at Sunset Way
Beside Sunset Way Playground, there are two other green spaces at Sunset Way.
These are the small Sunset Way Park, found on a road of the main trunk road through the estate, and the Sunset Heights Open Space. The latter has a small children's playground too.