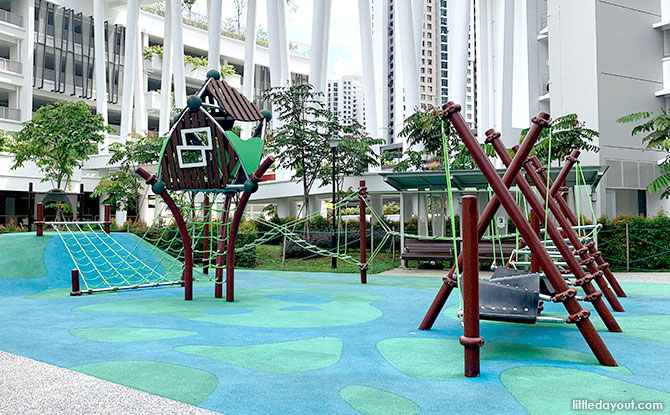 Located a short distance away from the recently opened Senja Hawker Centre is the Senja Heights playground. This neighbourhood playground allows kids to have some fun tackling various low obstacles set around the play area.
The Senja Heights playground can be found in front of Blocks 641 and the multi-storey car park at Block 642 Senja Heights.
---
Rope Obstacles and Elevated Hut at Senja Heights Playground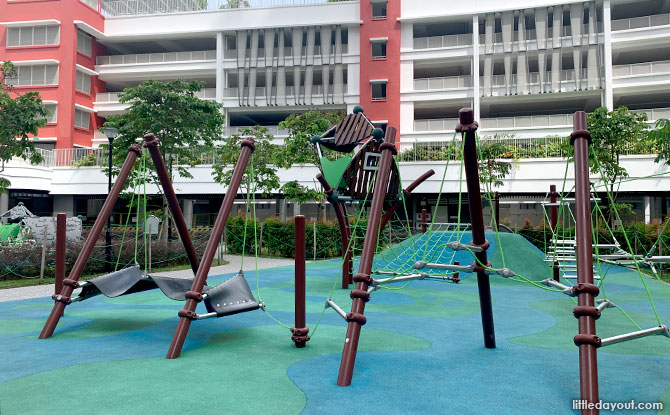 The one highlight of the children's playground is a chain of obstacles where kids can practise their motor skills. These obstacles are suspended from brown pylons. Kids can start at one end making their way across a plastic sheet bridge before taking on a metal rung bridge.
---
-- Story continues below --
There are also rope obstacles for the kids to cross. One is a horizontal rope ladder that kids will have to find their way across with the help of a guide rope, while another is a variation that features the rope obstacle criss crossing.
Another feature of the Senja Heights playground is a little elevated hut. This is accessible via a cargo net. Both the hut and the obstacle course aren't too high, making their suitable for kids who would otherwise be scared off by heights.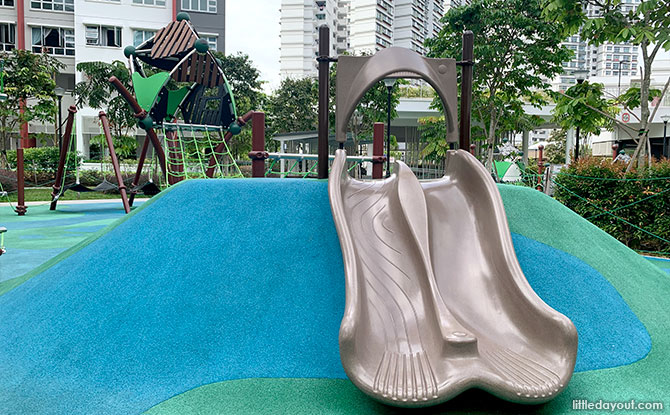 Another cargo net leads to the top of a mound where a slide awaits on the other side.
---
Toddler Area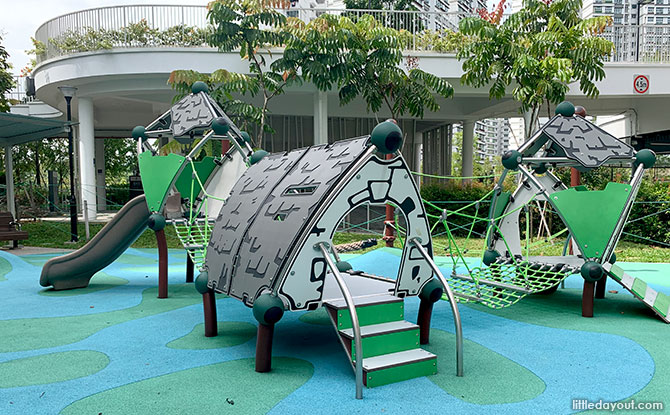 In another section of the Senja Heights, there is an even lower set of rope obstacles. These consist of a low horizontal rope ladders and a thick rope bridge that kids can use to test out their balance, just a couple of centimetres off the ground.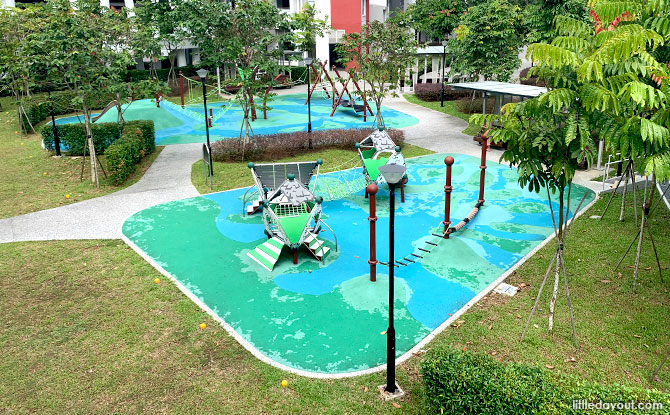 Another set of play structures can be found here. These low play structures consist of two huts and are interconnected by rope bridges.
---
Other Playgrounds in the Area
Senja Heights playground is a little neighbourhood play spot close to the Senja Hawker Centre and good for younger children. Older kids can venture to Senja Woods where a larger tree playground can be found.