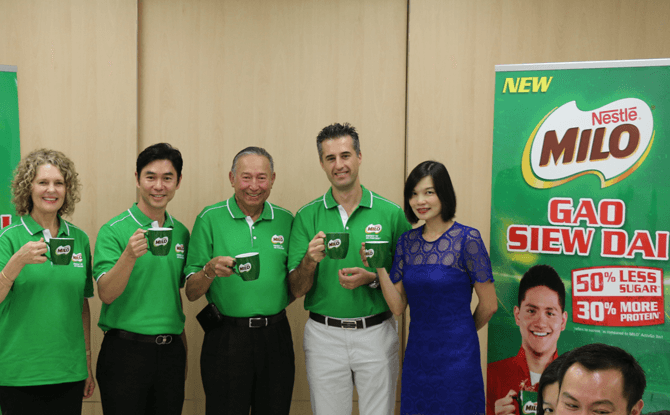 MILO Singapore has unveiled a new MILO variant – the MILO Gao Siew Dai.
Gao Siew Dai is local Singaporean speak for "extra thick, less sugar" and the new MILO version delivers on this with 50% less table sugar and 30% more protein.
This product innovation is made-in-Singapore and in line with Nestle's global commitment to reduce the sugar added to its product across its portfolio by 5%. MILO is owned by Nestle.
Creating a New MILO Variant
Creating MILO Gao Siew Dai was not simply a matter of cutting down on sugar.
Explaining, Mr Olivier Aprikian, Head, MILO, Research & Development said, "Balancing taste and health concerns was a pivotal part of the innovation process. Other than reducing sugar, we had to tweak the other elements and added in more cocoa and milk to ensure the beverage's taste was not compromised."
The new MILO Gao Siew Dai adopts Singapore's Health Promotion Board's Healthier Choice Symbol which aims to encourage lower sugar intake amongst Singaporeans.
Ms Joanna Chan, Director of Obesity Prevention Management Division of HPB, said "We are very happy that MILO®, as one of the early adopters of the Healthier Choice Symbol (HCS), has been a strong industry supporter in our initiatives to reduce the consumption of sugar sweetened beverages."
Brand Ambassador for MILO Gao Siew Dai
MILO Singapore also announced Joseph Schooling as the new MILO Gao Siew Dai ambassador. The brand ambassadorship is part of MILO being a sponsor of the 29th Southeast Asian Games.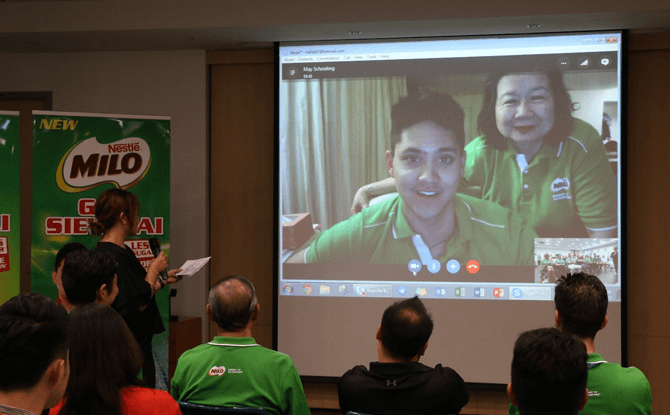 Joseph, together with his mother, May Schooling, joined in for a "Live" Skype session from Texas for the launch. His father, Colin Schooling was present at the launch event at the Nestle R&D Centre in Singapore.
Joseph Schooling said: "I'm humbled and happy to be MILO's new ambassador. The brand truly resonates with me. As a child I grew up drinking MILO. Today, it remains relevant in my life as an adult and the beverage provides me with the energy and nutrients I need to take on the day's challenges, be it at training or in life."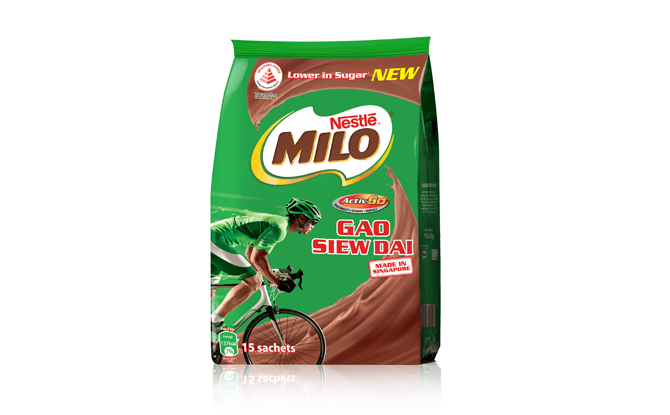 According to MILO Singapore, MILO Gao Siew Dai is tailored for adults and especially catered to the Singaporean palate. It is now available at all leading supermarkets.
"It's marvelous what MILO can do for you!"