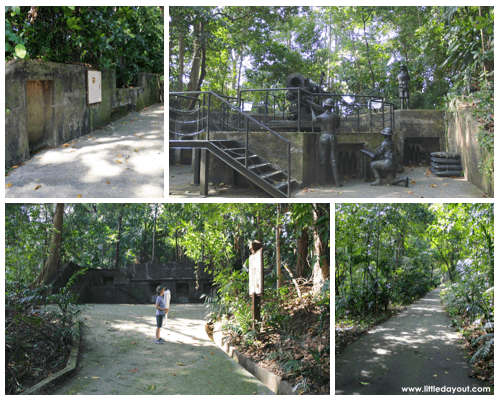 Anyone up for an adventurous Little Day Out to a hidden location unbeknownst to many but filled with historical nuggets?
On a beautiful Saturday morning, our group of adults and children set off for an atypical walk to explore the Labrador Secret Tunnels.
There are at least nine secret tunnels tucked away beneath Labrador Nature Reserve. These were built in the late 1880s to support the operations of the guns emplaced above the ground. Previously known as Fort Pasir Panjang, this area was used by the British Army as an artillery battery during World War II. After the war, the tunnels running under the hill were left hidden till re-discovered in 2001.
Today, these tunnels are open to organised groups and Little Day Out's "expedition" set out to discover more about one of Singapore's best kept secrets.
With the help of Uncle George, a certified tour guide, we were given insights into wartime Singapore, the Labrador Battery and how forts functioned. He even pointed out the critical mushroomed-shaped air vents above ground to assuage fears about ventilation within the tunnels!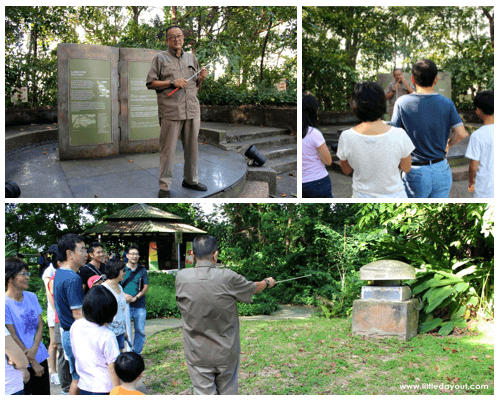 First stop was Secret Tunnel I. Here, we saw how soldiers stored munitions and supplies and were also transported back in time to the dark days of war through newspaper clippings.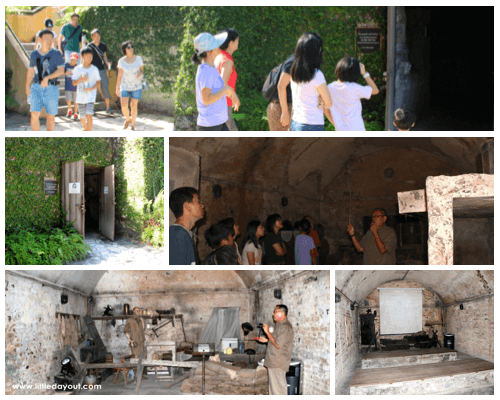 Due to water seepage, we couldn't venture far into Tunnel I. This only made us all the more eager to explore Secret Tunnel II.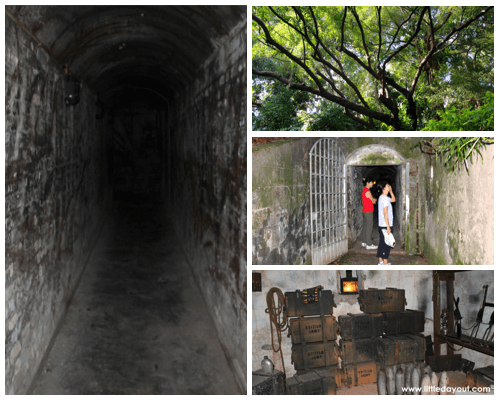 Tunnel II housed an old operations rooms and we also saw first hand the lifts used to hoist shells to the guns above. There was even an exhibit which allowed children to peer into a telescopic lens to uncover answers to historical questions.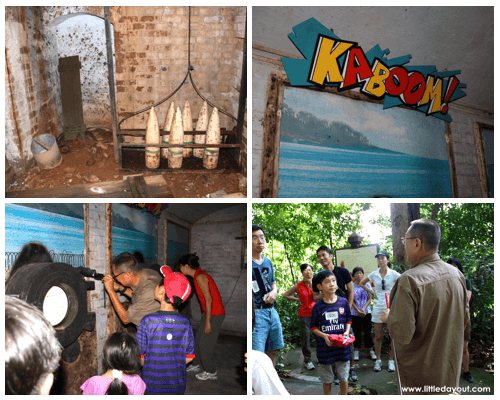 Back above ground, further stops included a 6-inch gun, the old fort gate, an obelisk and a replica of the dragon tooth gate. We eventually found ourselves by the water, facing Fort Pasir Panjang's sister fort, Sentosa's Fort Siloso.
With beautiful blue skies and wonderful weather, it turned out to be fun and relaxing walk in the park with a little twist that allowed us to appreciate our Singaporean heritage just a little bit better.