Kiztopia at Marina Square reopened on 29 April 2023 with new experiences for kids to entertain themselves around the 18,000 square feet Marina Square indoor playground at Level 1 of the mall.
---
Kiztopia Marina Square: Space to Play, Play in Space
Kiztopia Marina Square indoor playground has a space-themed look with new play elements such as Drago's Land, Mark's Block and Mojo Zone.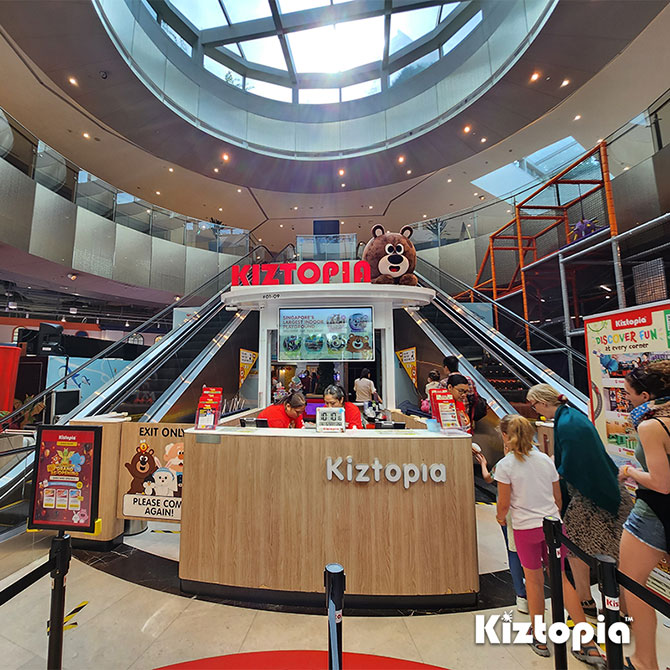 The entrance to Kiztopia is Level 1 of Marina Square, on the west side of the building, opposite from Esplanade – Theatres on the Bay.
Once inside, kids can explore the various play elements throughout the Marina Square indoor playground.
---
-- Story continues below --
Play Elements at Kidztopia Marina Square Indoor Playground
There is Chugeli, a kiddy train ride that takes little ones, strapped in of course, around a set of tracks. The prime seat is in the red locomotive at the front of the train, but any of the open carriages also offer a view of sights like a mini Eiffel Tower.
Kids can also dive into a huge ball pond. Filled shin-deep with balls in hues of pastel blue, silvery white and other light colours, the ball pond is complemented with an interactive screen where kids can encounter an alien world.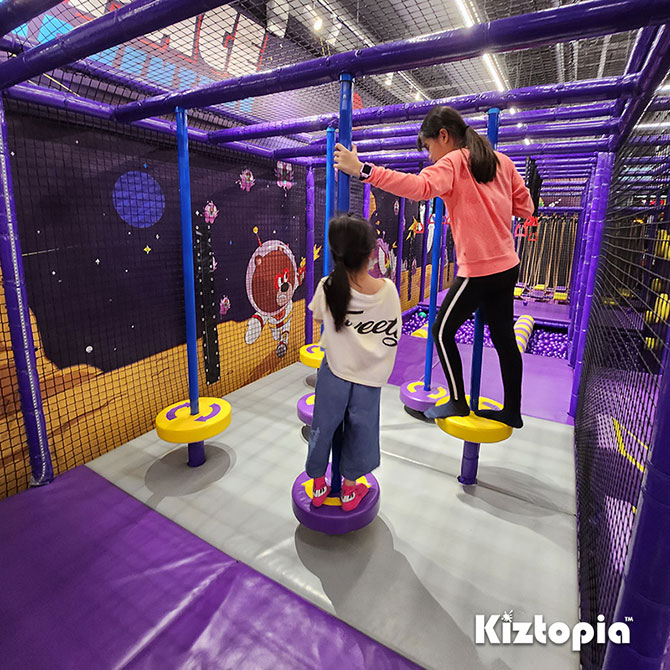 Kids can also have fun around the various play elements that you would expect at an indoor playground in Singapore.
There are padded climbing frames where they can take on different obstacles like stepping stones with the aid of a pole. These are great for children to practise their gross motor skills while having some fun and expending energy.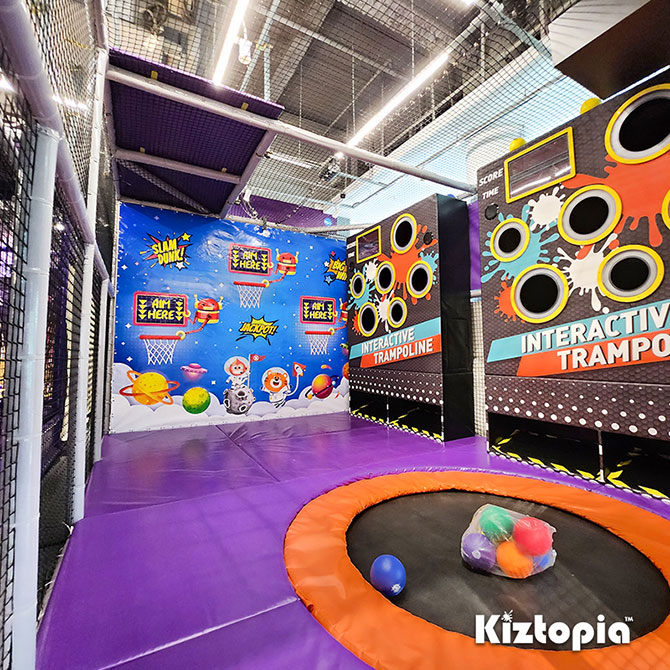 Speaking of expending energy, there is also an interactive trampolines. Kids can try to throw balls into holes on the wall to score points.
Another area is a yellow block play zone are where kids can get creative with bricks and construction blocks.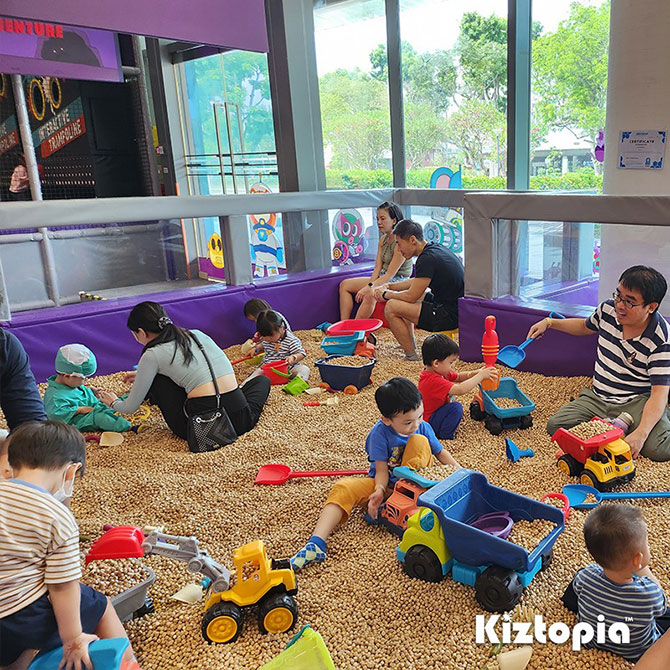 Younger kids who wish to have some simple fun can make their way to a digging pit with plenty of trucks and digging equipment scattered about.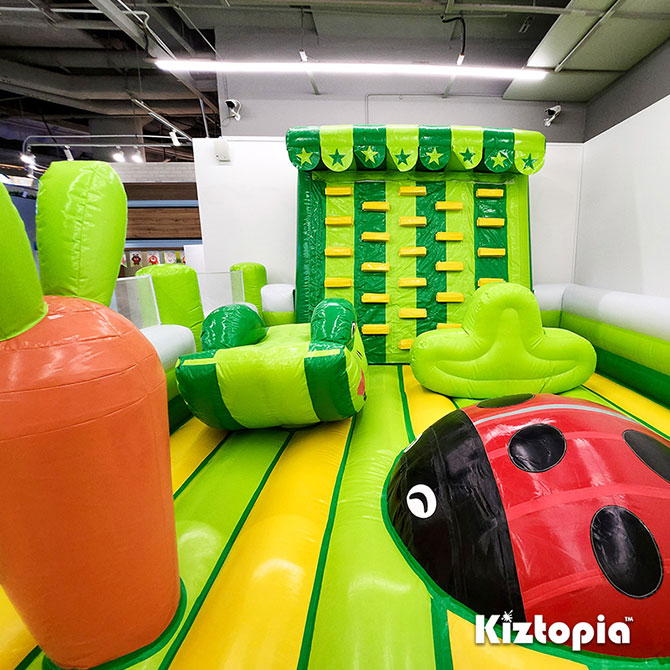 Bouncy castles also give kids a place to jump up and down.
---
Utopia for Kids
The Kiztopia Marina Square is a big entertainment centre and one that offers kids plenty to do, staying true to its aim of being a utopia for kids.
Where: Marina Square, #01-09
Website
While you are at Marina Square, you may also be interested to know about the free indoor play area at the mall.