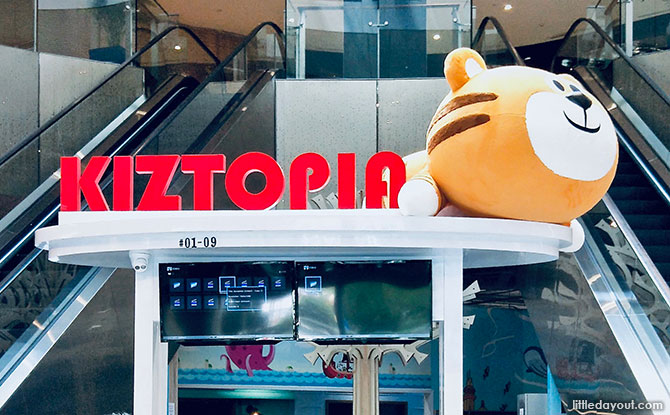 Come 15 June 2019, pop into Kiztopia at Marina Square to welcome the newest and coolest kids in town, Raby, Tina, Pio, Tiger, ChiChi, Eli, Pepe, Mark, Honey, and Bell!
At 18,000 square feet, Kiztopia is a massive edutainment centre / indoor playground located on the ground floor of Marina Square, where Emporium Shokuhin used to be.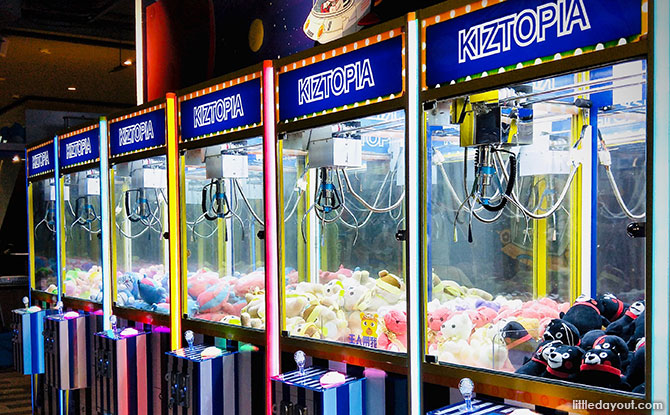 With 18 different play zones, two party rooms, and play features such as two-storey high slides, ball pits, claw machines, Augmented Reality (AR) games, and even role-play rooms, does Kiztopia live up to its motto, "Play to Learn, Learn to Play"? Here's what we think!
---
Play and Learn In Kiztopia
Flooded with plenty of natural light, Kiztopia is a sprawling indoor playground that is welcoming to say the least.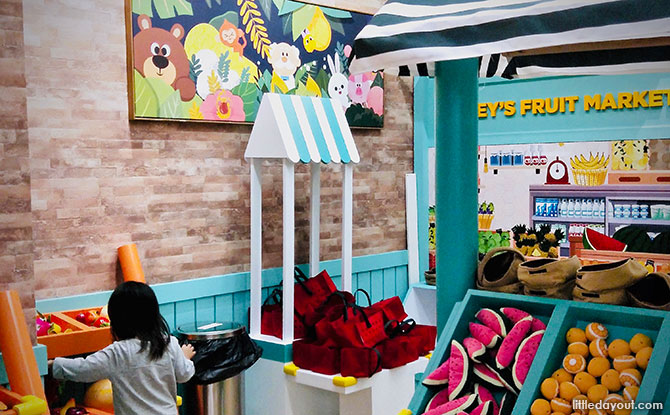 The pretend-play rooms, Bell's Cuisine, Raby's Mart, and Tina's Snip, are lined up in a row at the entrance of Kiztopia. This little shopping strip was probably my daughter's favourite play area; she spent a good chunk of time in the well-stocked Raby's Mart, ringing up the cash register and loading up her shopping bag with a ton of beautiful felt fruit and vegetables.
Kiztopia's pretend-play rooms are sizeable and would comfortably accommodate about 15 children at a time. Right next to one another, don't be surprised if your children run in and out of the rooms when the mood strikes!
The older children with more energy to expend may well make a beeline for Kiztopia's large bouncy castle, and the playground's Mojo Zone with its jungle gym structures and enormous banana floats.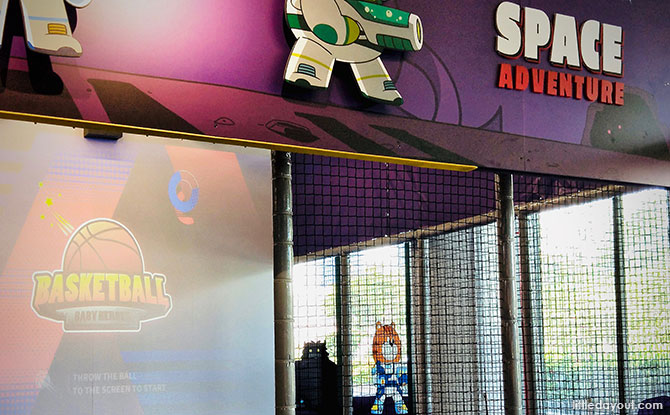 Highlights include Space Adventure, a one-of-a-kind AR basketball court, and Ninja Zone, where Ninja Warrior wannabes – ages 6 and older – prove their mettle as they conquer various challenges such as a foam-padded climbing walls, a wrecking ball and monkey bars.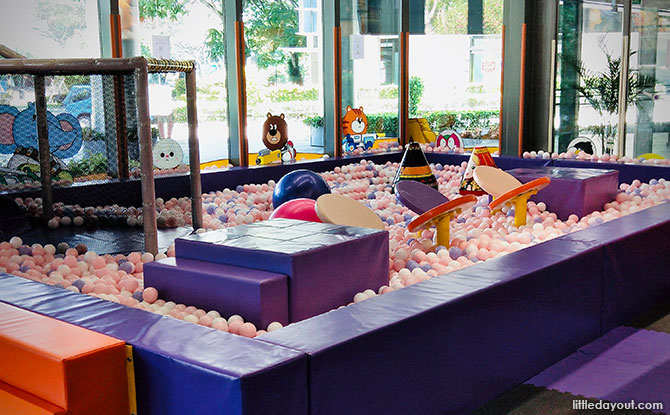 While the big kids knock themselves out in Mojo Zone, the little ones can spend some time at Raby's Pit, a toddler-friendly play area complete with a pit full of Hinoki cubes, rocking horses, mini-slides, and wall toys.
Heads up, Mummies and Daddies – the ball pit at Raby's Pit is pretty deep, so toddlers who aren't confidently walking yet may need some assistance. Also, as the toddler play area isn't fenced off from the rest of the playground, the big kids could find their way in quite easily, so do look out for the more rambunctious types!
From the looks of it, Kiztopia does play well. When you're there, look out for an AR wall onto which budding Monets can showcase their works of art, and Chug Eli, a mini electric train ride.
In the near future, guests can expect a line-up of activities that will complement play time in Kiztopia. Think taekwondo and hip-hop dance classes for the whole family!
---
Party It Up In Kiztopia Indoor Playground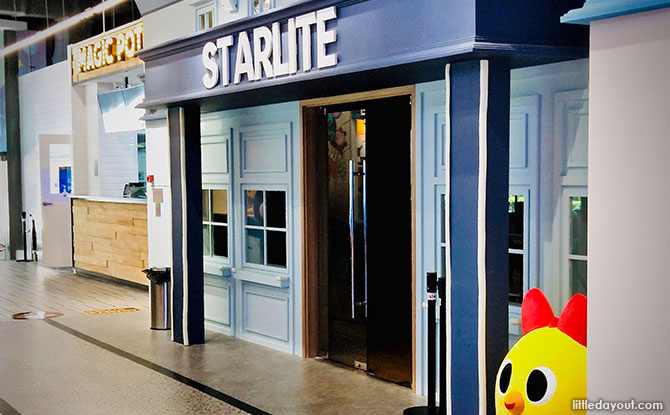 Play features aside, Kiztopia has two party rooms – Starlite and Star Brite – which can also be converted into one big venue should you be expecting more guests. Although party packages have not been confirmed at this time, we're pretty sure any party in an indoor playground like Kiztopia wouldn't disappoint.
What's more, Bell's Pantry – Kiztopia's in-house cafe – boasts a menu of fresh made-to-order food items. With no processed chicken nuggets in sight, here's hoping their party menu isn't going to disappoint!
---
Visiting Kiztopia Indoor Playground
Located at street level, Kiztopia faces The Esplanade and is quite easily accessible by MRT, with Esplanade MRT station the closest in proximity.
There is also a drop-off point right in front of Kiztopia should you be catching a taxi there.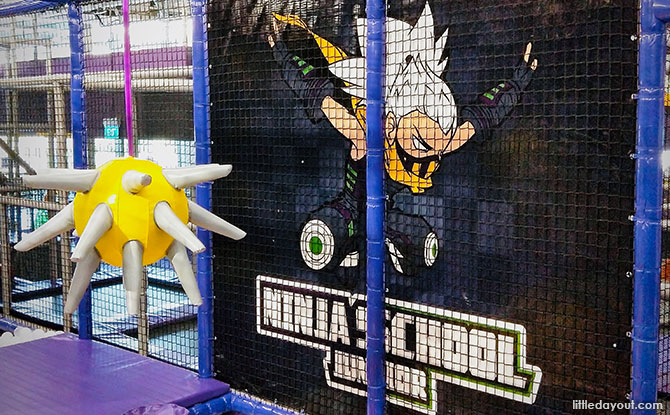 At $28 for 1 hour of play on weekdays and weekends, entry into Kiztopia isn't the cheapest by a long stretch.