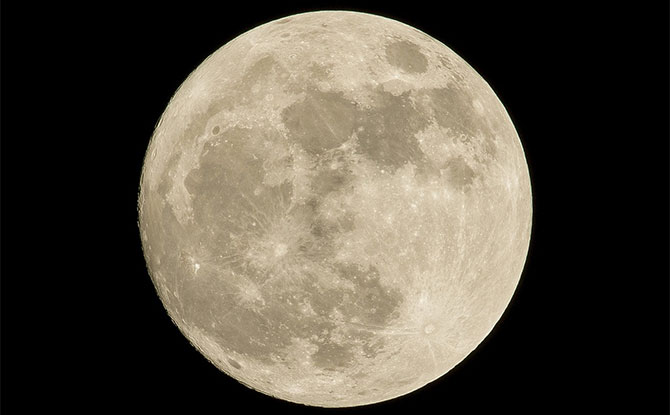 On 29 September 2023, look to the skies in the evening to catch sight of the Harvest Moo, the last of the four supermoons of the year. Of course, many will also be out admiring the moon because it is also the date of the Mid-Autumn Festival when mooncakes and moongazing are an integral part of the celebrations.
The Supermoon phenomenon occurs when the moon's orbit is closer to our planet, making the moon appear larger and brighter than usual.
In anticipation of the Harvest Moon at the end of September, the Science Centre Observatory has put together some answers to commonly asked questions about this supermoon.
---
Interesting Things to Know about the Harvest Moon
Why is it called the Harvest Moon?
The Harvest Moon was given its name as it is the Full Moon that occurs closest to the Autumn equinox in the Northern Hemisphere that happens in September and marks the start of the fall season.
---
-- Story continues below --
The equinox occurs when the Sun crosses the celestial equator from north to south.
For several evenings during this period, the gibbous moon rises earlier than in other months.
A moon is described as Gibbous when the Moon is more than half full, but not quite fully illuminated, when looked at from the Earth's perspective.
This results in abundance of bright moonlight early in the evening, which traditionally provided greater aid to farmers and crews harvesting their summer crops.
---
What time will the Harvest Moon be visible?
The Harvest Moon will begin rising at 7 pm on 29 September approximately from the East direction and should be at an appreciable height 9 pm onwards in Singapore.
---
Where are the best places to view the Harvest Moon?
Like most Full Moons, it will be easily visible anywhere in Singapore as long as the skies are clear, and viewers have an unobstructed view of it.
Open public areas like the Marina Barrage, East Coast Park and the Southern Ridges offer an unobstructed and potentially elevated view of the Harvest Moon with panoramic views of the city skyline.
---
Can the Harvest Moon be viewed with the naked eye?
Yes! It will be hard to miss the bright Harvest Moon in the night sky unless the sky is cloudy.
However, it's worth noting that the moon's appearance can vary depending on atmospheric conditions and your viewing location.
---
Enjoy the View of the Harvest Moon
We hope that you enjoy the view of the Harvest Moon on 29 September 2023.
If you wish to go out and about in the evening to enjoy a nice lantern walk with the family, we have some suggestions of parks that you can visit for a stroll. Or, you can check out the various Mid-Autumn Festival events that are taking place in Singapore.