Advent calendars are used to count down the days of Advent ahead of Christmas. It was first used by German Lutherans in the 19th century but these days, the practice has become a lot more secular with advent calendars in the form of chocolates, toys, beauty products and more.
To herald in Christmas in style with savings, try these non-chocolate, sugar-free advent calendars we have listed!
Frozen 2 Advent Calendar
You won't be "in the unknown" with the Frozen 2 advent calendar by Disney. Elsa and Anna mini dolls, accessories, figurines – these will charm the Frozen fans off their feet.
The Body Shop's Beauty Advent Calendar
Cruelty-free beauty products for a conscious beauty regime before Christmas? The Body Shop has got you covered with 24 products from favourite collections and seasonal ranges. The strawberry fragranced bath bomb and pink grapefruit lip butter sounds divine! More details here.
The 1872 Clipper Tea Co Advent Calendar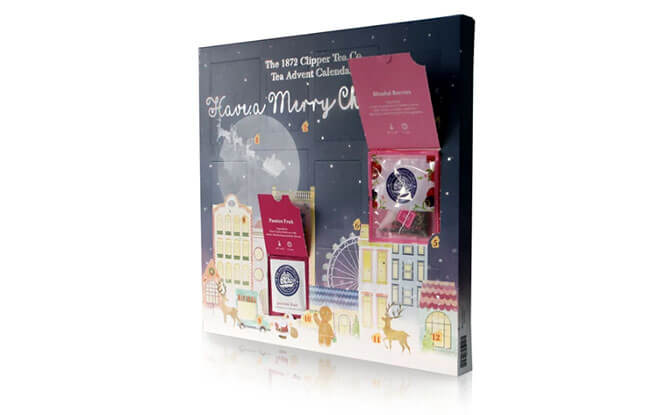 Tea-lovers will enjoy The 1872 Clipper Tea Co's advent calendar. With 12 assorted blends and 24 teabags including anti-stress, longan paradise, Yunnan silver tips, you can sip away till Christmas. Purchase the calendar here.
Playhao's Petit Collage Tree Pop-out Advent Calendar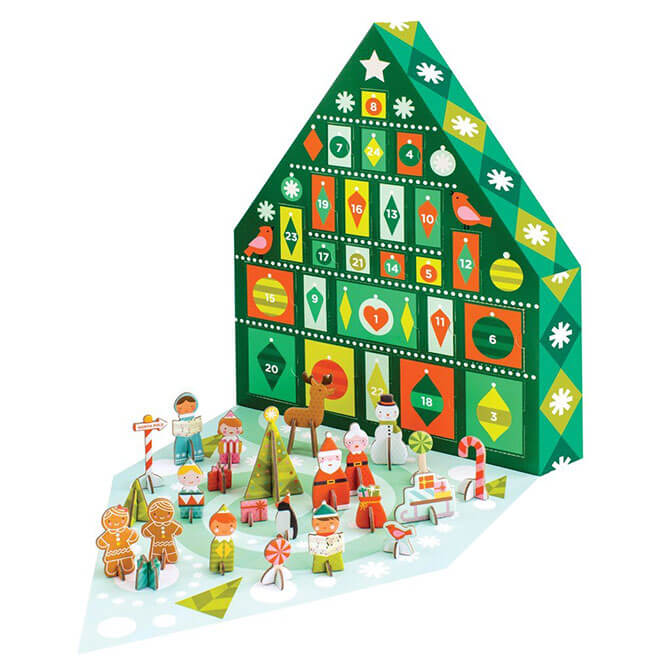 Perfect for the children, Playhao's Petit Collage Tree advent calendar is made from recycled paper printed with vegetable ink. The calendar features 24 pop-out characters, each nestled in its own compartment waiting for you to unbox it. The advent calendar features a colourful playscene floor as a stage for the little characters. How cute!
Toy Shop Pop-up Advent Calendar
24 windows leading up to Christmas revealing toy soldiers, musical instruments, dolls and more. Toy Shop's Pop-up advent calendar is designed like a vintage toy shop and will charm your inner child. Buy it from this link.
DIY Advent Calendar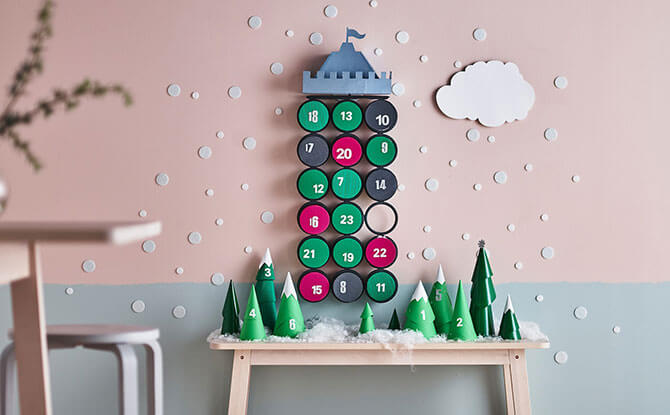 If you'd rather make your own advent calendar, there are many DIY ideas. For instance, try using the IKEA tie/scarf organiser to mark your family's activities heralding in Christmas. LEGO builders, you might love this DIY LEGO advent calendar instead. To make a recyclable version, try this. Filling it with tasks such as simple acts of kindness for instance, or helping to clean up a mess, showing love to a sibling reinforces the theme of love in this season.
More Stories on Christmas: