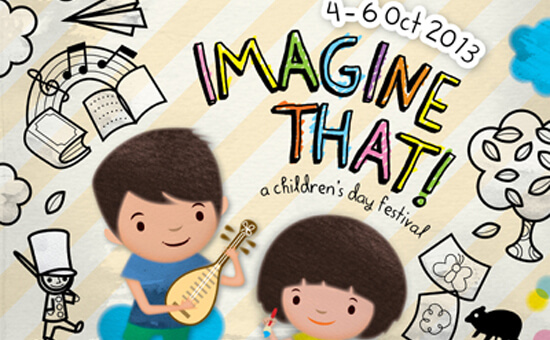 With Octoburst! 2013 – A Children's Day Festival taking place from 4 to 6 October at the Esplanade, Little Day Out is sending two lucky winners to watch the wonderful and fun children's performances.
mOOn ballOOn, adapted from Patch Theatre Company's production The Moon's a Balloon directed by Dave Brown, will unveil the amazing possibilities that come from the simplest of things.
Go Behind-the-Scenes into the making of mOOn ballOOn.
A Prince's Journey, inspired by the Song Dynasty painting, Along the River During the Qing Ming Festival, is a heartwarming tale about passion and courage, told through an entertaining animated film accompanied by stirring Chinese music.
Find out how the collaborators of A Prince's Journey brought this unique production to life.
Congratulations to Brina Ho and Karen Goh for winning four tickets each to watch mOOn ballOOn and A Prince's Journey respectively this Children's Day weekend.
Octoburst! 2013 – A Children's Day Festival takes place at the Esplanade from 4 to 6 October with both ticketed and free shows specially for children.
Tickets to mOOn ballOOn, A Prince's Journey and the Dance Appreciation Series: Introduction to The Nutcracker can be purchased from SISTIC.
Parents with children between 5 and 12 years old can also register their children to take part in theOn-the-spot Drawing Competition that is taking place on 4 October. Registration closes on 2 October.