artcommune gallery, with the sponsorship of Dr. Lee Hung Ming, is presenting Cheong Soo Pieng: A Retrospective from 16 September to 1 October 2023 at Artspace @ Helutrans.
Featuring over 100 works of Cheong Soo Pieng, the retrospective exhibition will offer a comprehensive look into all aspects of the prolific artist's career over the span of 40 years.
---
A Pioneer of the Nanyang Art Movement
Cheong Soo Pieng is a pioneer of the Nanyang art style and a renowned figure in the local art scene. His work is widely revered by practitioners and collectors in Singapore and overseas.
The exhibition is the first retrospective showcase of Cheong's works in thirteen years and will present an in-depth exploration of the diverse styles and themes that have characterised his career.
---
-- Story continues below --
It will cover the master's comprehensive body of art, spanning from his earlier works in the 1940s to his final works in the 1980s. Curated chronologically, audiences will be able to go on an artistic journey through Cheong's life and witness his stylistic growth over the years.
The retrospective showcase is organised into nine distinctive themes. This includes the Nanyang art movement of the 1950s, his European journey in the 1960s, mixed media works and the Nanyang Decorative style and more.
---
Cheong Soo Pieng: A Retrospective
Given the diverse facets of Cheong's art, the Cheong Soo Pieng: A Retrospective exhibition aims to provide a way for both seasoned and new audiences to better understand his art, appreciate his artistic achievements, and grasp the rationale behind his status as one of Singapore's greatest artists.
Visitors can explore the master's creative journey through three areas.
1. Non-painting mediums and matured abstract series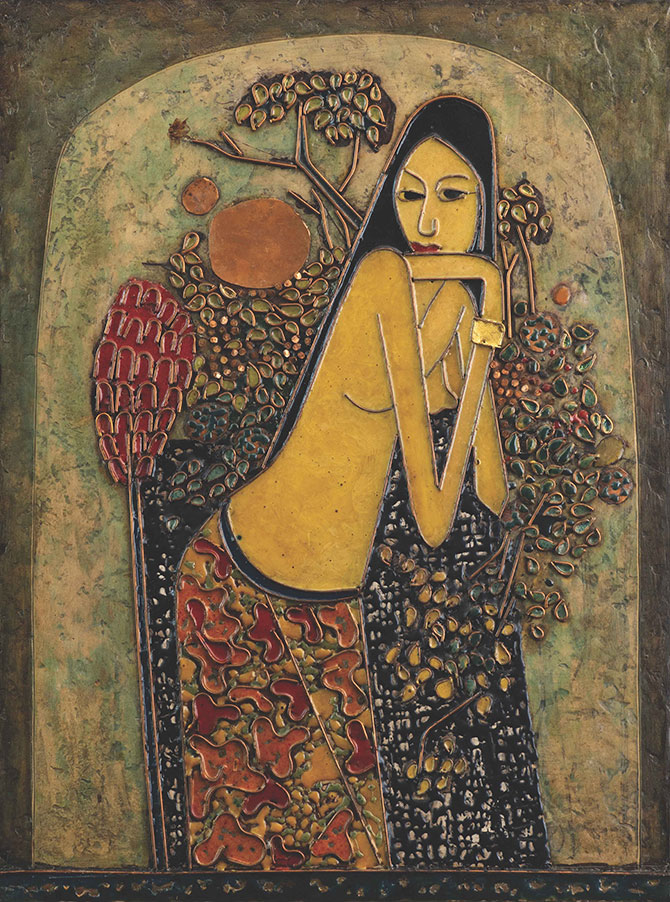 Explore Cheong's non-painting mediums and mature abstract series from 1966 to 1978 – two series that have been relatively unexplored due to the scarcity of oral and written materials left behind by the artist.
The section pieces together the inspirations, artistic intentions and the development of these unique painting styles in the art master's mind.
These two series have grounded his status as one of the most innovative Chinese artists of the 20th century.
---
2. Nanyang decorative style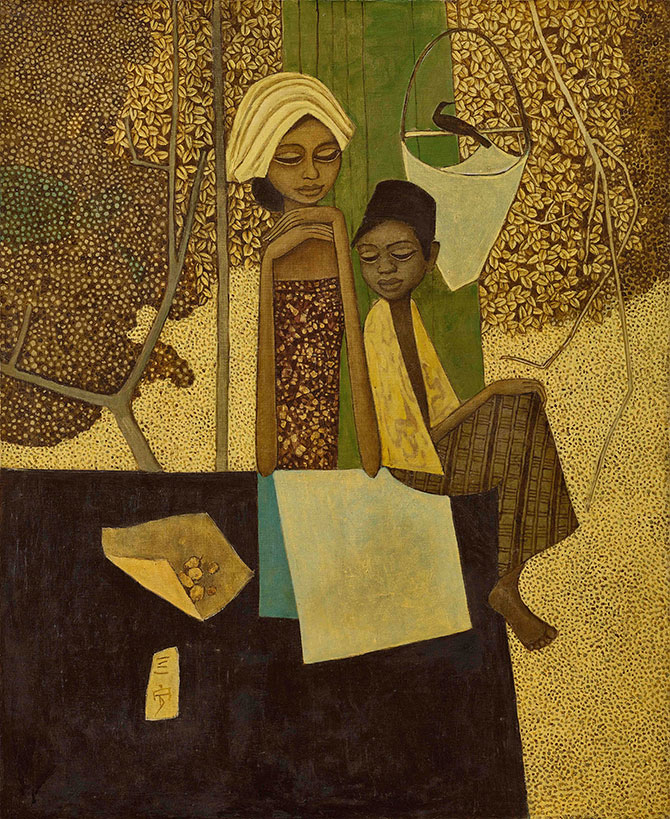 Cheong's Nanyang decorative style brings together a selection of some of the finest pieces from the series.
This exhibition presents a range of his finest pieces spanning between 1974 to 1983, offering a comprehensive look into the development of his most renowned collection.
---
3. Sung-style Nanyang Ink series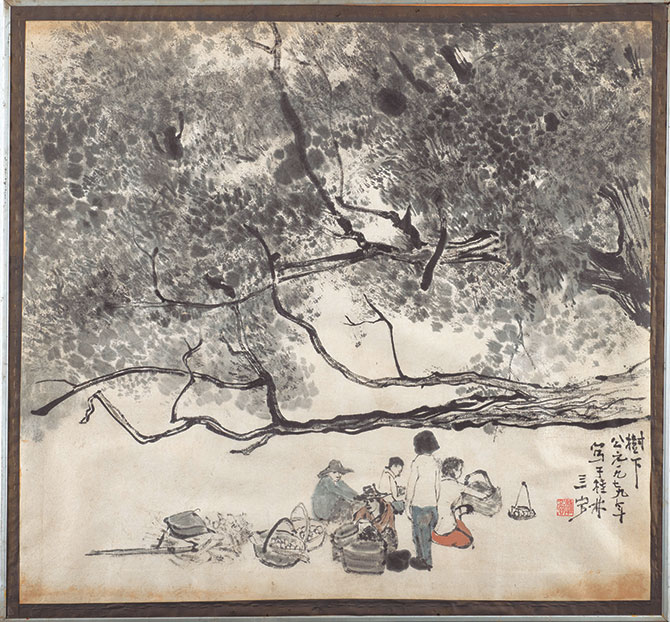 Cheong had allegedly intended to organise a touring exhibition across multiple cities in China during the 1980s – and this ambition was the driving force behind his creation of the Sung-style Nanyang Ink series.
Unfortunately, he passed away before the tour could come to fruition.
In this exhibition, a dedicated space has been set up to showcase this series of artworks, which visualises how the exhibition might have unfolded for audiences to catch a
glimpse into his unrealised aspirations.
---
Setting a New Path forward for the Appreciation of Cheong Soo Pieng's Legacy
Ho Sou Ping, Artist and Director of artcommune gallery, said: "We are heartened to see that there is a rising generation of young collectors, who have stepped up to contribute works to this retrospective exhibition, allowing us to flesh out a comprehensive overview of Cheong Soo Pieng's artistic journey. This includes our main sponsor Dr. Lee Hung Ming, whom we would like to thank for his generous sponsorship and contributions in setting a new path forward for the appreciation of Cheong Soo Pieng's legacy."
Cheong Soo Pieng: A Retrospective will be open to the public at Artspace @ Helutrans from 16 September to 1 October 2023, from 12 pm to 7 pm daily. Artspace @ Helutrans is located at 39 Keppel Rd, #01-05 Distripark, Singapore 089065.
Admission to the exhibition is free. Get more details here.
If you enjoyed this story, you may also enjoy this one on an art gallery in Singapore.