One of the best things about Zoom is its ability to make use of virtual backgrounds. Now, Canva, the online design template website, is allowing you to spice up your next video call with its customisable Zoom Virtual Backgrounds.
Canva Zoom Virtual Backgrounds
The Canva Zoom Virtual Backgrounds let you place yourself anywhere you please. From an office cube to the great outdoors, there are plenty of choices available.
As the Canva website puts it, "Host a call from outer space, from under the sea, or from an interior that looks straight out of Good Housekeeping magazine by using any of these free Zoom meeting background templates. Use funny backgrounds to inject some humor or keep it strictly professional and make the right impression with your managers and clients."
Customisable Zoom Backgrounds
An interesting feature of the Canva Zoom Virtual Backgrounds is that they are full customisable as well.
---
-- Story continues below --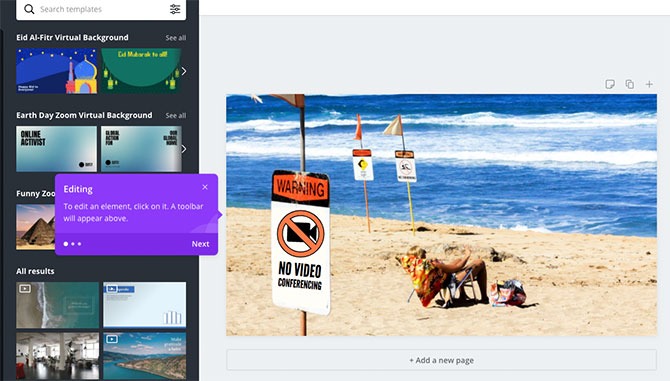 These can be easily edited with Canva's design tools. You can alter the colours, add text to the virtual background or change the fonts used.
You can even use these virtual backgrounds to share your favourite messages or inspiring quotes too.
Some of our favourite Zoom virtual backgrounds available on Canva include:
This beach …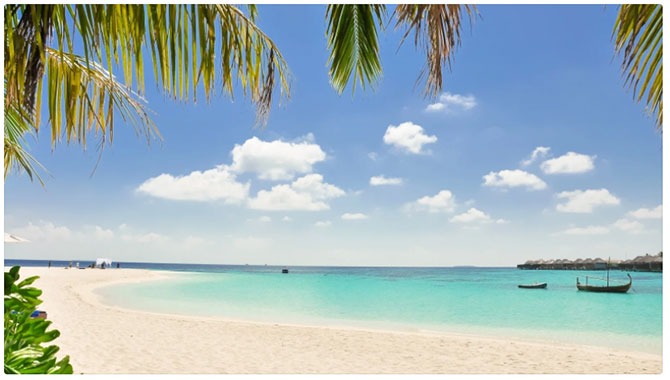 Cubicle with a creepy looking co-worker …
Conference Call Bingo …
The cafe we wished we were in right now …
For more Zoom virtual background templates, check out the Canva website.