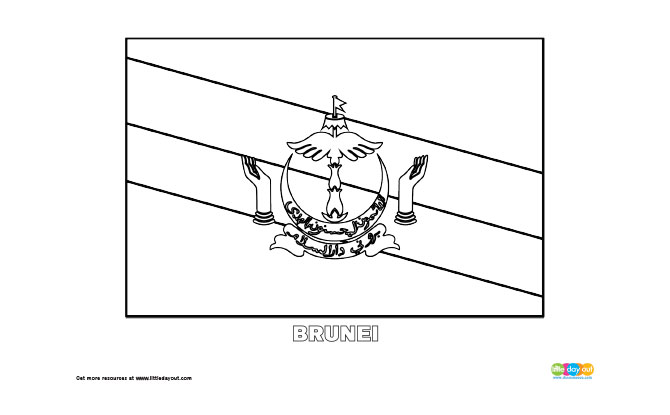 Download Free Brunei Flag Colouring Page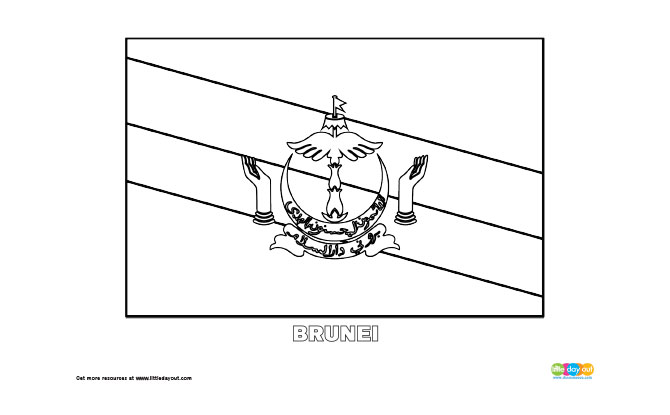 Download the free Brunei Flag Colouring Page.
---
Description of Brunei Country Flag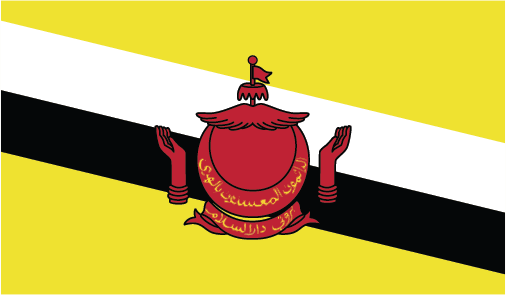 The flag of Brunei is yellow with two diagonal bands that begin in the upper-right corner and are white (top, nearly double width) and black. A swallow-tailed flag on top of a winged column within an upturned crescent above a scroll and flanked by two upraised hands make up the national emblem, which is superimposed in red in the center. The yellow band represents Brunei's chief ministers, while the black and white bands stand for the Sultanate. The monarchy of the nation is symbolised by the central emblem.
---
-- Story continues below --
Discover more downloadable Flag Colouring Pages.