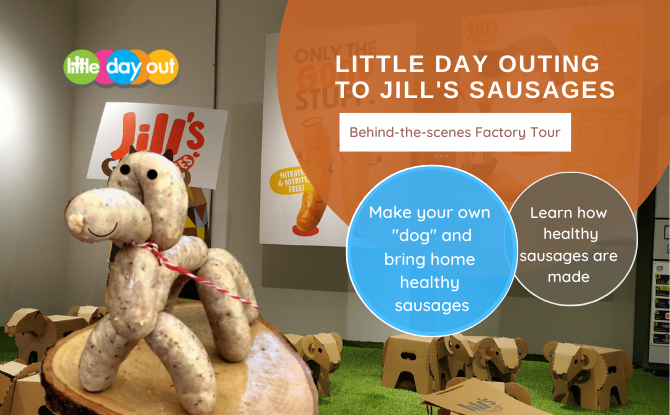 Calling all foodies and curious people!
Have you ever wondered how sausages are made?
Go on a Little Day Outing to Jill's Sausages with us. We'll be heading to their factory where quality handmade, gourmet meats are made, and you get to make your own sausage to take home!
What is Jill's Sausages?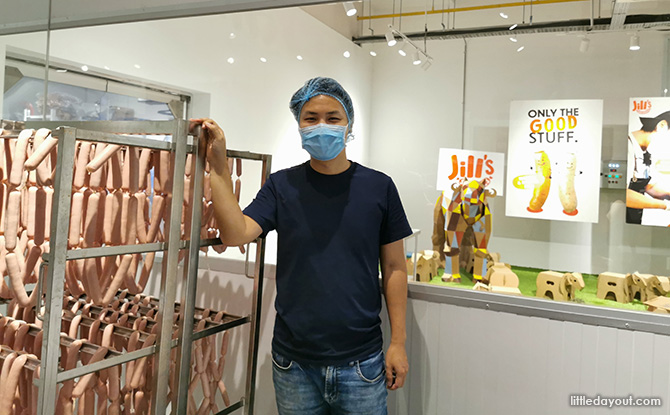 Jill's Sausages is a Singapore-born sausage factory, founded by a loving father on a quest to make healthy sausages for his little girl named Jill. All of the sausages are proudly handmade, with no chemical binders, additives, preservatives, nitrites!
---
-- Story continues below --
What Will Families Experience at Jill's Sausages Factory?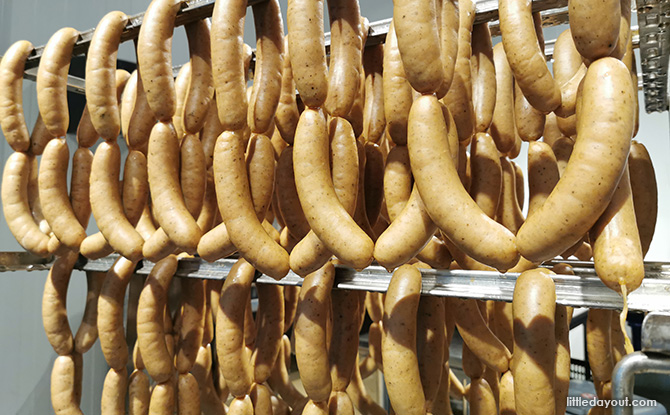 Go behind the scenes to find out how sausages are made, the exact processes that make them so yummy and various cooking methods for different types of sausages. Get your hands into the process and make your very own hot "dog" to take home.
Learn these words – brine, smoke, tumble, dry – which are all terms used in the preparation of the sausages!
While awaiting the cooking of the sausages, we will be reading stories on sausages, planning our own sausage recipe and then participating in a quiz! Are you ready?
Each family will also bring home a packet of gourmet sausages worth $10, as well as stand a chance to bring home a hot "dog" of sausage you made!
Details of Behind-The-Scenes Factory Little Day Outing to Jill's Sausages
Dates/Times:
10 June Friday, 10 am to 12 pm
or 17 June Friday, 4 pm to 6 pm
Cost: $50 per head, two to go, inclusive of a packet of Jill's gourmet sausages worth $10 per paying participant. * Top five dog sausage-making families will bring home a dog of sausage worth $20.
Registration is open to children above 6, accompanied by a parent or adult caregiver.
Spots have been fully subscribed and registration is closed.
*Jill's Sausages contain either pork or chicken. Minced pork will be used for the making of sausages onsite.
---
Stay in Touch for Future Little Day Out Adventures
If you would like to participate in future Little Day Out Adventures, do fill in the form below so we can get in touch with you! Find out more here too!