Download Free Algeria Flag Colouring Page
Download the free Algeria Flag Colouring Page.
---
Algeria Country Flag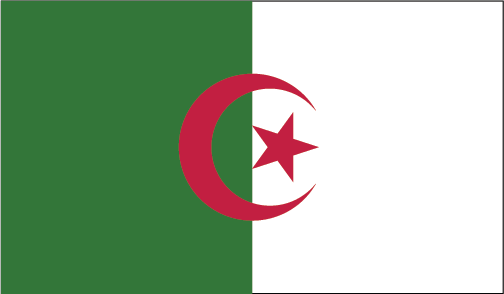 Algeria is officially known as the People's Democratic Republic of Algeria. It is a country in North Africa that borders Tunisia to the northeast and Libya to the east.
---
-- Story continues below --
The flag of Algeria is made up of two equal vertical bands of green and white with a red, five-pointed star within a red crescent centred over the two-colour edge.