Art is meant to be provocative – ArtScience Museum's "We Are Connected" exhibition is sure to be unsettling. We checked out Australian artist Patricia Piccinini's first solo showcase in Southeast Asia and stared at the 40 artworks sure to make your eyes widen.
---
We Are Connected by Patricia Piccinini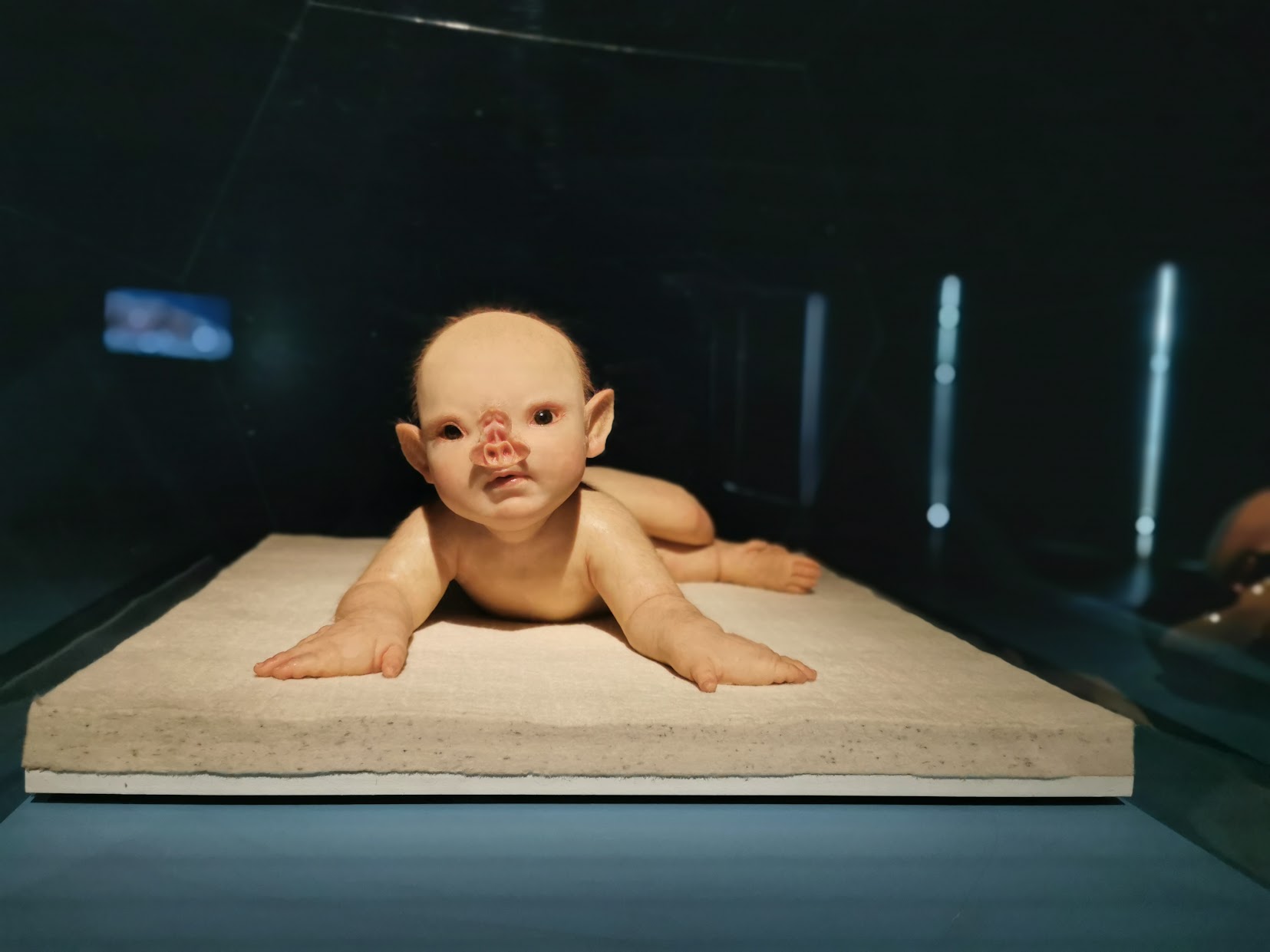 There are seven sections with sculptures, installations, videos and collages by Patricia Piccinini. Issues such as DNA editing, cloning, interspecies connections, scientific intervention, evolution are evident in the artworks. Several artworks also address issues such as climate change, technology, existence and challenge conventional perspectives of beauty, perfection and the ideal body.
Piccinini hopes that through her showcase, visitors can reimagine the relationship with nature.
---
-- Story continues below --
"Perhaps we can again see ourselves as part of nature, so caring for the world is also caring for ourselves." – Patricia Piccinini
---
6 Highlights at We Are Connected
Here are five artworks that we felt were the highlights of the exhibition. As you explore and stare at the hyperrealistic sculptures, observe your own thoughts and emotions. Why do you feel what you feel? Would you empathise with the creatures?
1. Kindred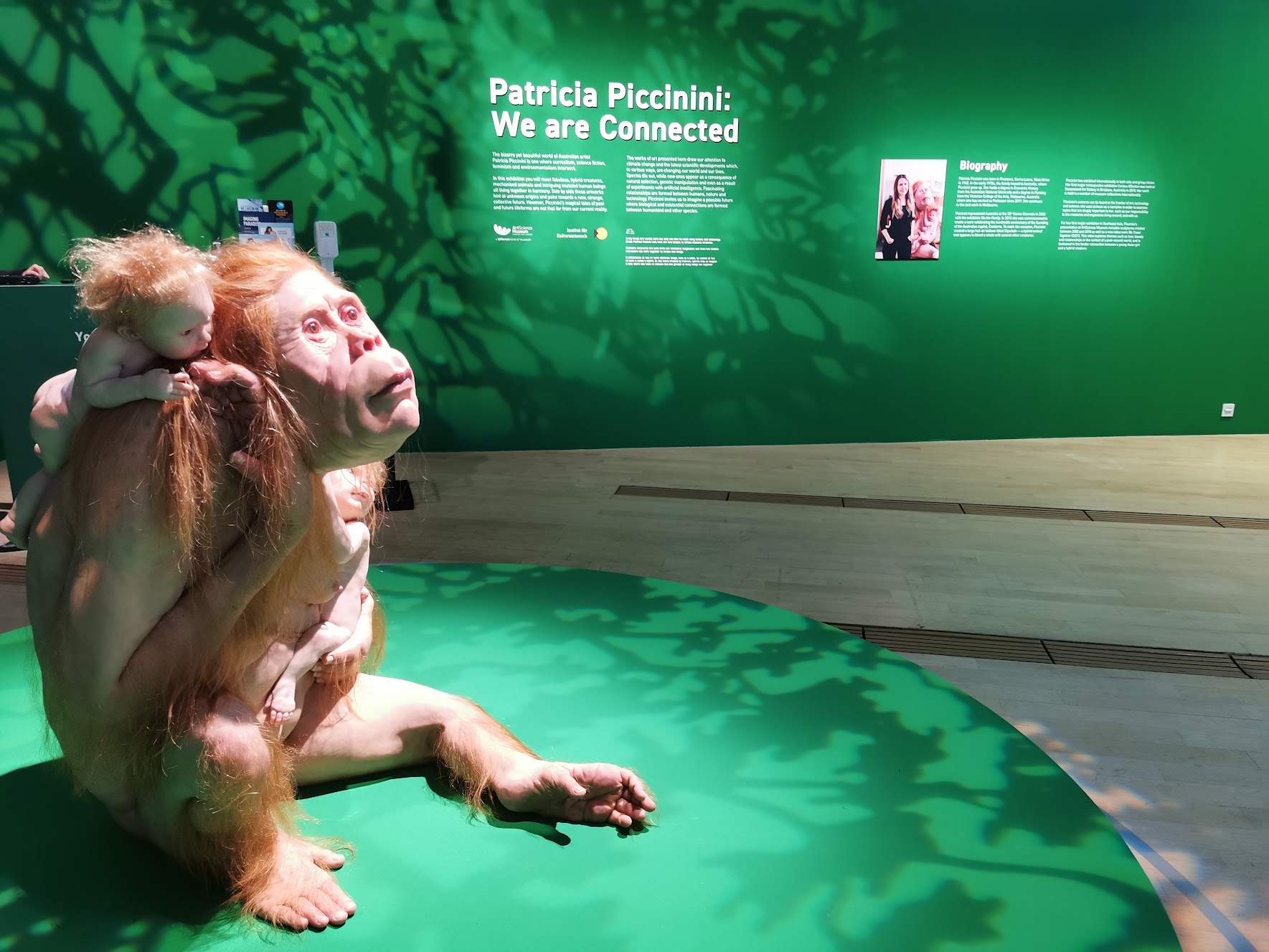 As you enter the exhibition, you will be greeted by "Kindred" at the entrance. The fusion of human and animal traits is evident, as with many of Piccinini's pieces. An orangutan-like mother holds her babies, just like how a human does it. Are humans so distinct from animals?
---
2. Meadow & The Bond
See a field of flowers – are they really flowers? The plants appear to grow female reproductive organs. This is a recurring motif in Piccinini's work and echo the fact that flowers carry reproductive organs. Could we grow and harvest organs in the future?
The Bond, presented in the Meadow, shows a tender moment between a mother and her transgenic child. The child seems to be part human, part animal with the sole of a running shoe on its back. In the age of biotechnology, could our bodies evolve or be engineered in the same manner?
---
3. The Young Family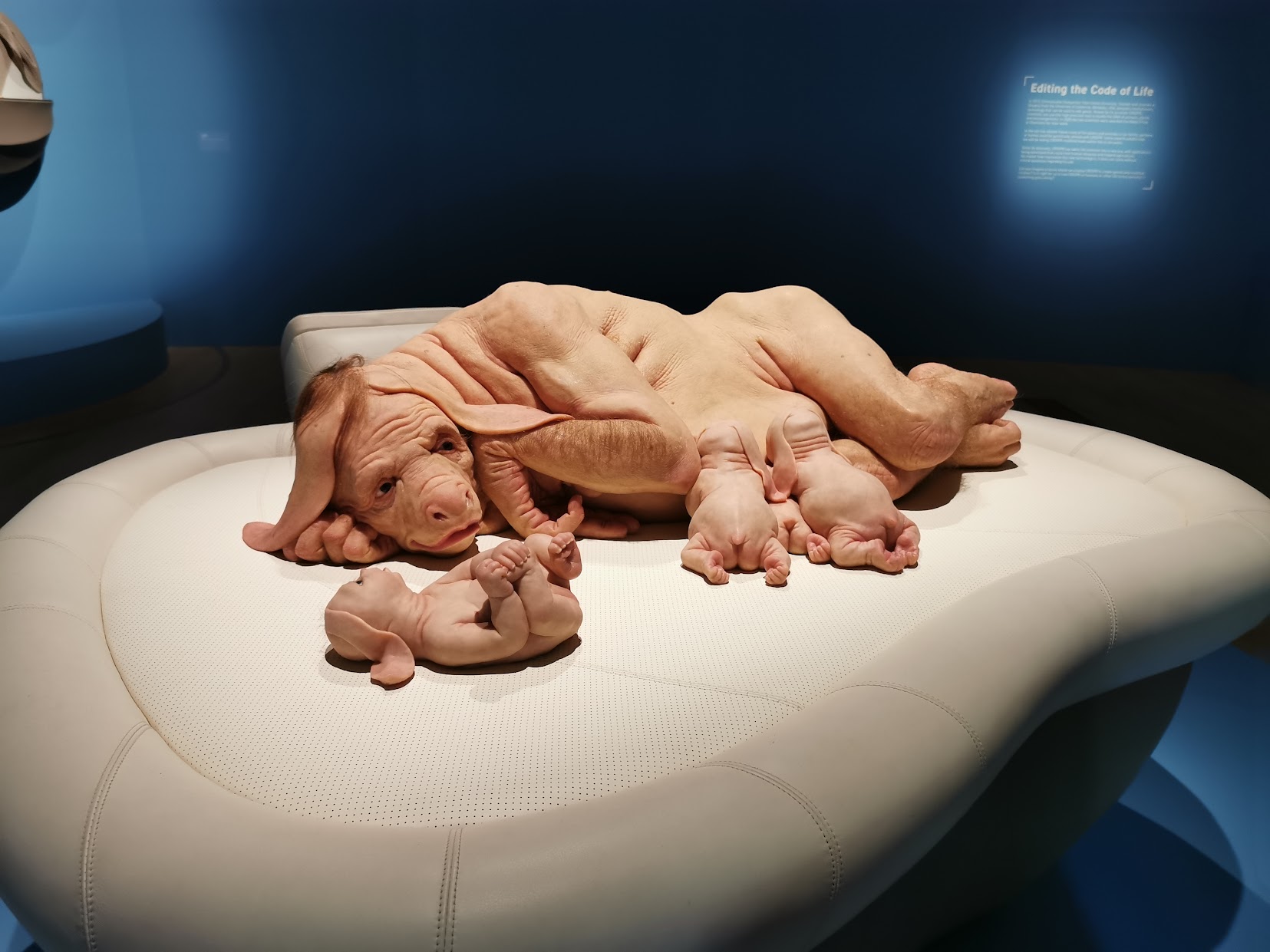 This "humanized" pig family was particularly striking. The genetically modified sow has been bred to provide organs for humans. This might sound grotesque but it is quite common. Are the hybrid creatures of chimeras closer to us than we think? What are our responsibilities towards these "engineered hybrids" and their offspring?
---
4. The Comforter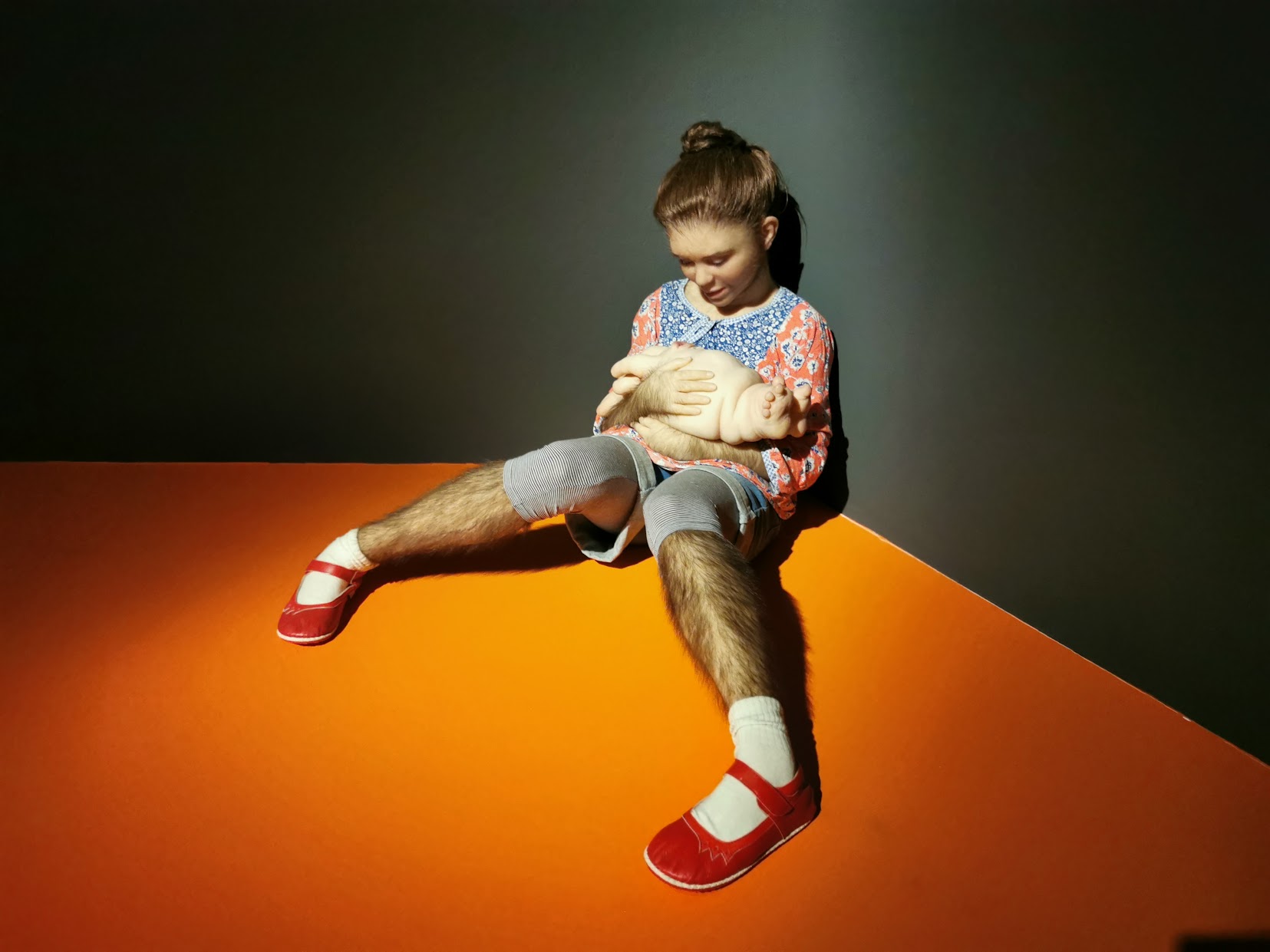 A young girl cradles the amorphous and eyeless being, her hairy skin contrasts sharply with the newborn's delicate skin. Why is the girl so compassionate towards the lifeform? This is an artwork that portrays a moment of mutual love and empathy.
---
5. Eagle Egg Men
Adorable, familiar yet bizarre, the three little men are the philosopher, the optimist and the astronomer. The strange-looking stooges are a reference to Charles Le Brun, a 17th Century French architect and artist who produced etchings blending human and animal forms. Spot the eggs in the men's pouch – many animals often male are programmed to protect their species. The sculptures blur the line between paternal and maternal bodies as vessels for child-bearing.
---
6. Make Your Own Hybrid Puppet Friend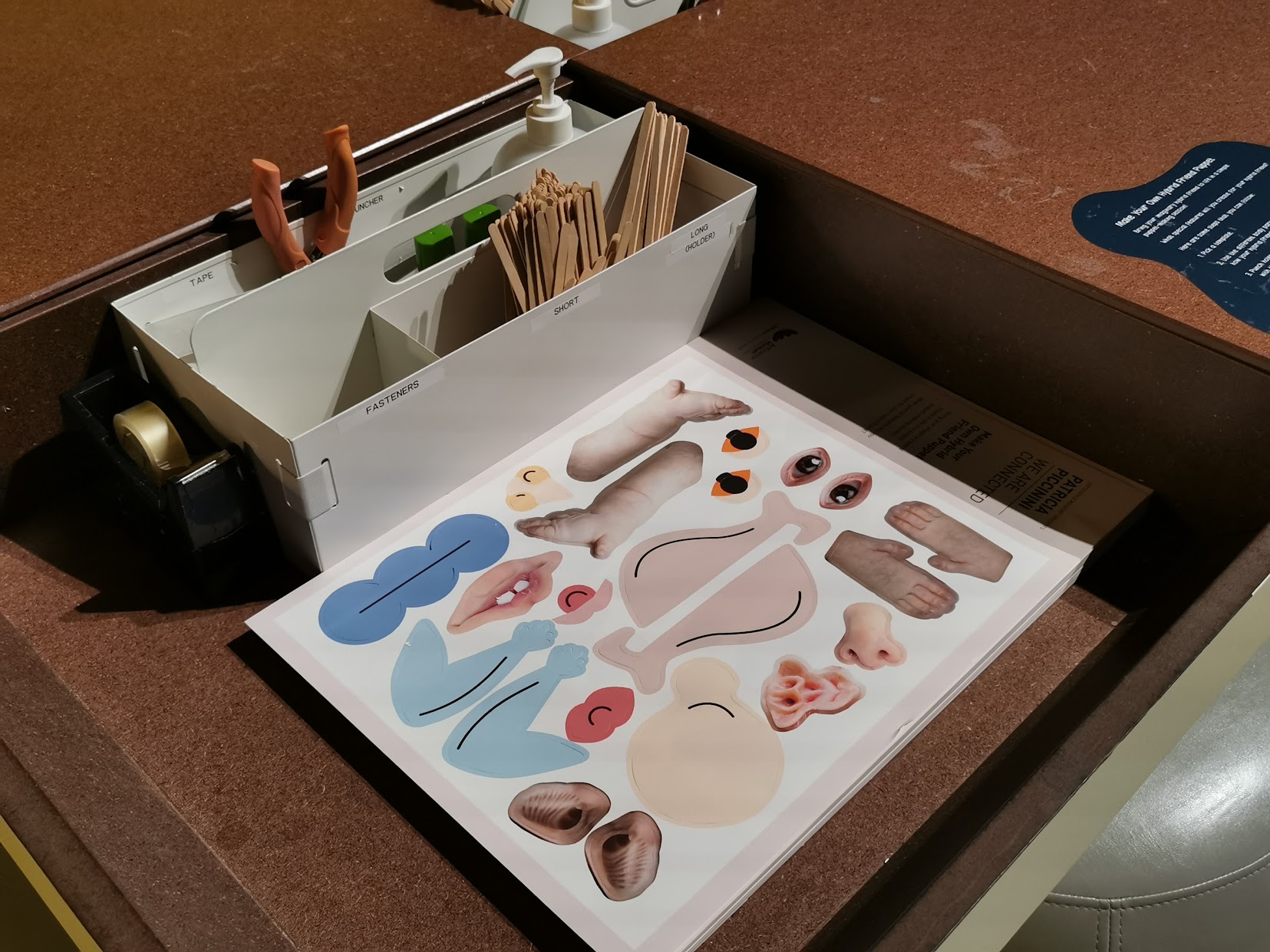 Children will like the opportunity their own hybrid puppet friend at the activity corner. What special features would they include on their friend? There are also books displayed that are related to the exhibition. Patricia's first children's book – Every Heart Sings can also be found on the shelf.
---
We are Connected Exhibition, ArtScience Museum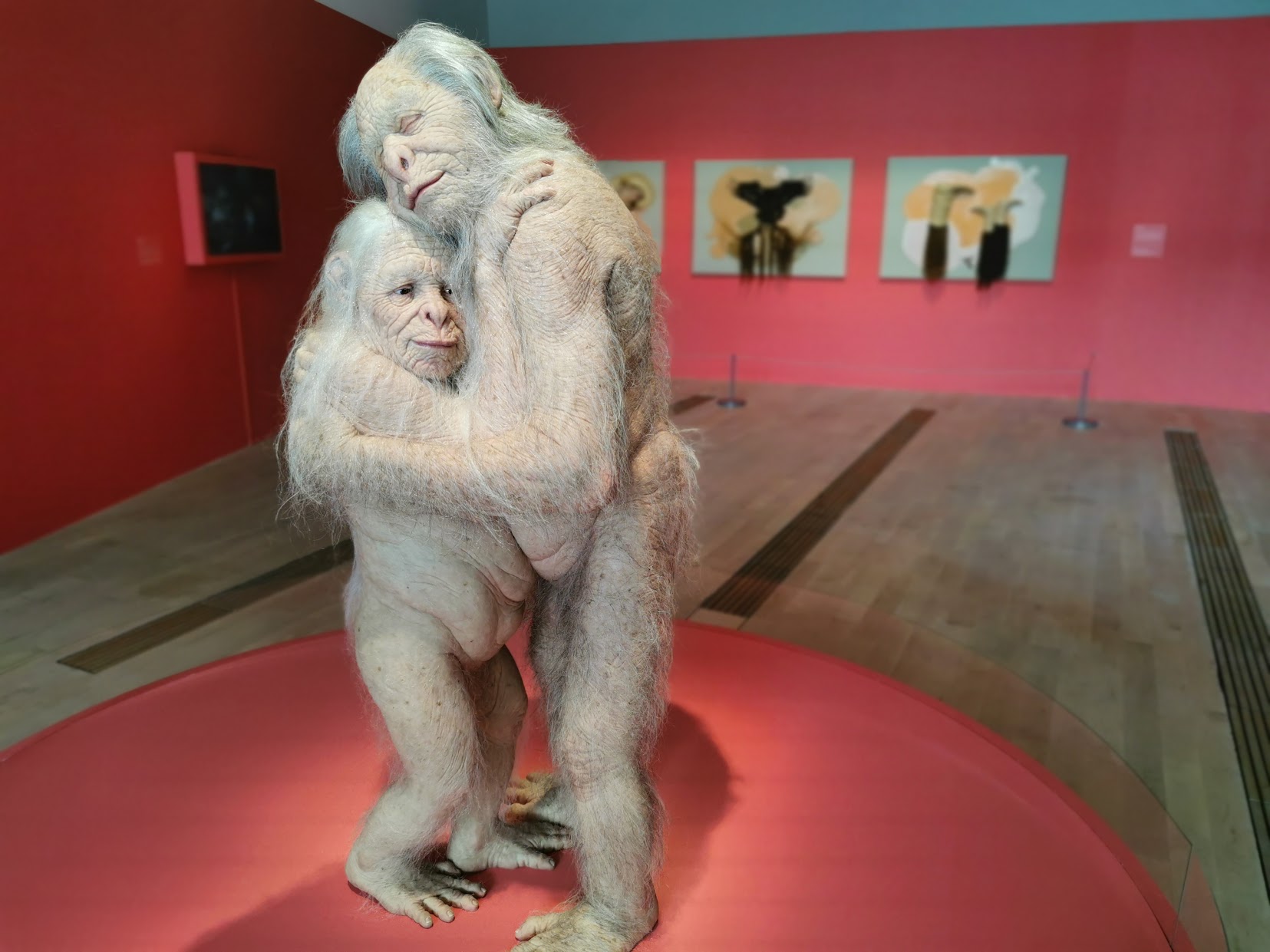 The exhibition is now on till 29 January 2023. Get your tickets here and prepare to get fascinated.
You may also wish to check out ArtScience Museum's MENTAL, an exhibition on well-being.