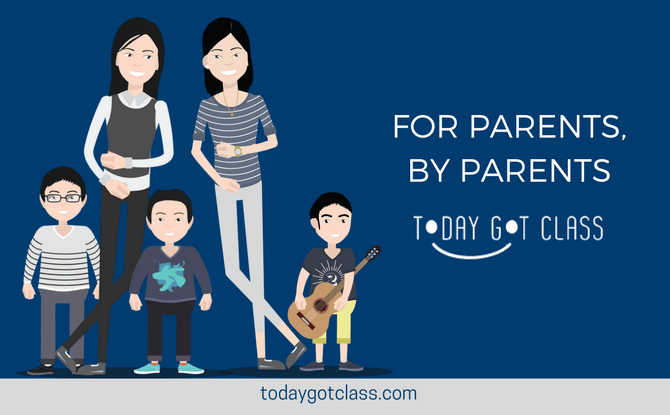 Hello, we're Today Got Class.
Founded in 2016 by two Singaporean mothers, we're here to make it easy for fellow parents in finding and booking quality enrichment classes for your child – at the best deal.
We hope to relieve parents of tedious tasks. No more time wasted on phone calls, hours searching through websites and directories and rushed trips to make payments!
With todaygotclass.com, you can :
– Make a booking directly and securely, from web or app.
– Get customized recommendations based on your child's interest.
– Book exclusive deals offered for TGC parents only.
– Enjoy peace of mind knowing that as parents, we only work with quality providers. All enrichment classes and educators listed on Today Got Class are curated and screened by the team, ensuring that children are provided with high quality learning opportunities.
Today Got Class launched in 2016 with the belief that parenthood can be simplified. Time saved is time spent with our family and friends.
---
-- Story continues below --
We know, it takes a parent to understand another parent.
If you have any suggestions or require recommendations for your little learner, feel free to reach out to us at hello@todaygotclass.com.
For Parents, By Parents
www.todaygotclass.com
[vc_btn title="Find Out More Now!" color="danger" align="left" link="url:http%3A%2F%2Fwww.todaygotclass.com|title:Find%20Out%20More%20Now!|target:%20_blank"][vc_gallery interval="3″ images="39418,39416,39417,39420″ img_size="670×415″ onclick="custom_link" custom_links_target="_blank" custom_links="www.todaygotclass.com"]
Founded in 2016 by two Singaporean mothers, Today Got Class simplifies parenthood by offering a multitude of quality enrichment classes that cater to every child's unique interest – at the best deal.
[vc_btn title="Book A Class Now!" color="danger" align="center" link="url:http%3A%2F%2Fwww.todaygotclass.com|title:Book%20A%20Class%20Now!|target:%20_blank" button_block="true"]