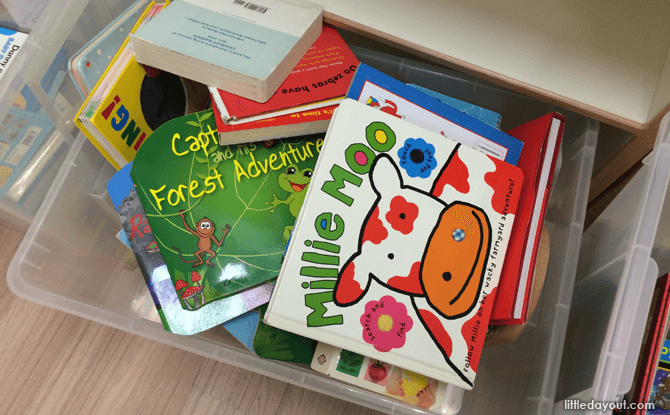 Back in 2020, the National Library Board first piloted The Little Book Box subscription service. Under this service, children between the ages of 4 to 6 and 7 to 9 could enrol to enjoy specially-curated book delivered to their doorsteps.
Now, according to a post by National Library Board, the monthly subscription service is "here for good!" The decision to make it a mainstream service was due to the positive response which the Board received from the pilot. With the service, the Board aims to make reading even more accessible to children in Singapore.
---
Little Book Box Subscription Service
From February 2022, parents can sign up for their kids to receive eight books delivered directly to their doorstep for $10 per month (before GST), or to a preferred locker under the nationwide locker alliance at $8 per month (before GST).
---
-- Story continues below --
As each The Little Book Box subscription is for a period of three months. This works out to $30 (before GST) for home delivery and $24 (before GST) for pick up from a locker.
The three-month subscription will be automatically renewed unless cancelled.
These books will feature a variety of fiction and non-fiction titles, and those from the Singapore collection. The books borrowed under The Little Book Box subscription do not fall with the usual loan quota.
Even though the name The Little Book Box is being retained for the service, the books will now arrive in a biodegradable polymailer bag, one of the adjustments made by the National Library Board based on the earlier pilot.
The loan period for the borrowed books will be 21 days and the books need to be returned to any National Library Board public library via the bookdrop by the due date.
---
Signing up for the The Little Book Box
The first subscription period for The Little Book Box is from 1 February 2022 to 30 April 2022. Registration for this period is now open.
Those who are interested in signing up for the service can do so via this link.