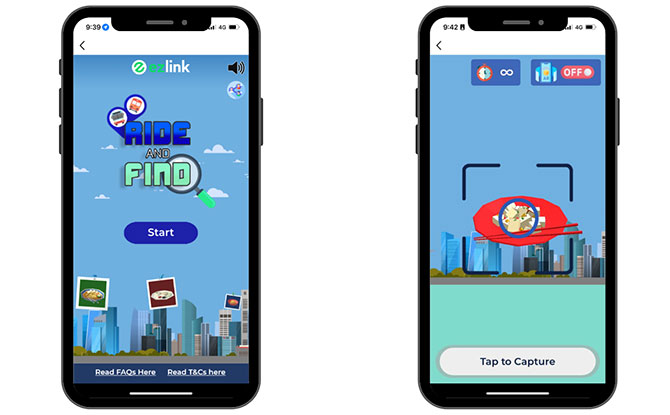 EZ-Link has launched its first in-app, mobility-based augmented reality game, Ride and Find. It encourages commuters to adopt a car-lite lifestyle and upgrade to the SimplyGo EZ-Link card while the seek out augmented reality characters across 5,000 bus stops, and 189 MRT and LRT stations.
The Ride and Find game features characters based on local cuisine. Players can also look out for a special appearance by Singa the Kindness Lion.
---
How to play Ride and Find, the EZ-Link AR Game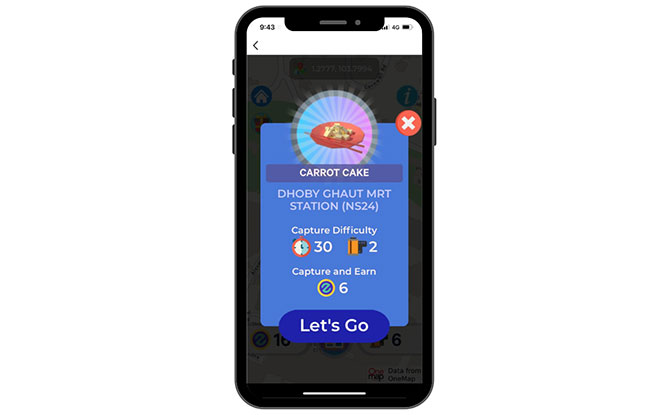 To play, participants will need at least one SimplyGo EZ-Link card added to the EZ-Link app and enable location-based services access on the app.
Players are issued six photo rolls and $1 cashback to their SimplyGo EZ-Link card when they first join the game, with additional photo rolls awarded with every $2 spent on public transport using any SimplyGo EZ-Link card registered on the app.
Additionally, players will be awarded one photo roll with each daily check-in. 
Photo rolls allow players to take snapshots of characters located within 50 to 100 metres of each bus stop or MRT station. Each location will only allow one snapshot per day. 
Players can also earn EZ-Link coins with every character snapshot, daily check-in, and through player referrals. The number of coins earned with every snapshot will be dependent on the rarity of the characters. The rarer the character, the more photo rolls required to snap it, resulting in more coins being awarded. 
Ride and Find is exclusively available on the EZ-Link App, and will run from 4 October to 30 November 2022. 
---
Rewards to be Won
EZ-Link will be giving away $250,000 worth of EZ-Link Wallet cashback as well as FairPrice E-Vouchers to players who successfully capture a set number of characters and earn a set number of EZ-Link coins. 
"At EZ-Link, we strive to create memorable experiences for our users by making everyday moments a little more delightful and rewarding," said Nicholas Lee, Chief Executive Officer, EZ-Link. "We hope 'Ride and Find' will bring joy to commuters as they wait for their public transportation rides, while encouraging more users to upgrade their existing cards to SimplyGo EZ-Link cards to enjoy the enhanced benefits of remote top-ups, earn reward points, track travel spend, and more. EZ-Link is also stepping up our efforts to encourage sustainable living, and we hope this experience will encourage commuters to opt for public transport over private as they go about their daily activities."