From 3 Sep to 11 Sep 2022, head down to one of PAssion Wave outlets and pick up a paddle and help to keep Singapore's waterways clean as part of this year's Rent-a-Craft, Pay-by-Trash campaign.
---
Rent-A-Craft, Pay-By-Trash
Now into its fifth year, Rent-a-Craft, Pay-by-Trash is organised by PAssion Wave as a fun way for members of the public to get involved in revitalising Singapore's water bodies. This year's campaign is organised in partnership with International Coastal Cleanup Singapore as part of the lead up to International Coastal Cleanup Day on 17 September 2022.
Sign up for a two-hour long timeslot to head out on a kayak and collect trash. The timeslots are available from Wednesday to Sunday, either from 9 am to 11 am, or 2 pm to 4 pm.
---
At Reservoirs or Out at Sea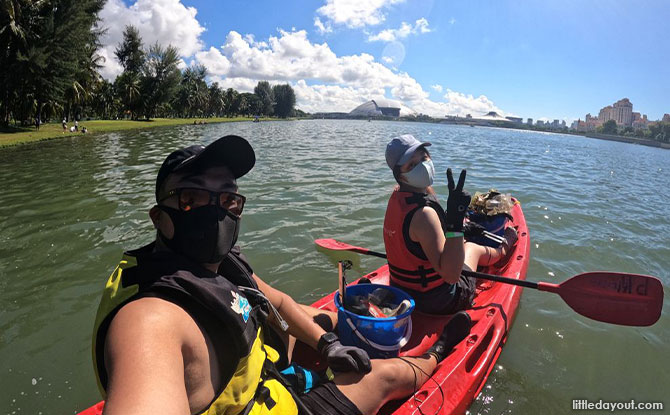 ---
-- Story continues below --
There is a choice of either reservoir PAssion Wave outlets (Jurong Lake Gardens, Marina Bay and Bedok Reservoir) or sea outlets (Pasir Ris, Sembawang). The minimum age for reservoir outlets is 7 years old and for sea outlets, it is 10 years old. Children between 7 and 11 years old need to be accompanied by an adult above 21 years old.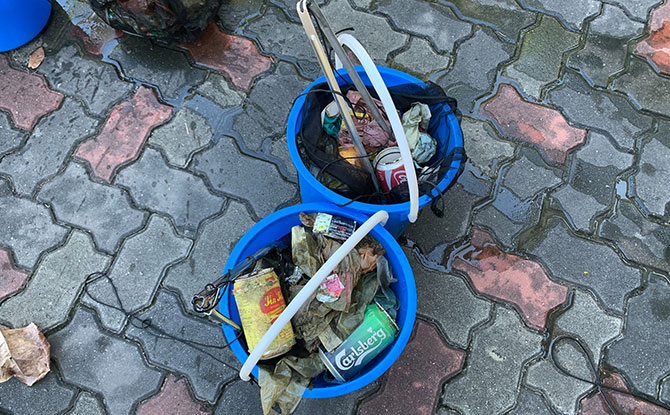 The two-hour session includes registration, clean-up, washing and return of equipment. Participants can also join in the sorting of trash at the end of the session. Clean-up tools like pails, tongs and gloves will be provided by PAssion Wave.
There will be a token sum of $1 for the rental of kayak equipment (kayak, personal flotation device, paddle) collected. This will be be used to offset the locker charges and fund pro-bono Kayak 'N' Klean sessions for less privileged groups that PAssion Wave works with.
---
Registration Opens 20 Aug
Bookings for Rent-a-Craft, Pay-by-Trash opens at 9 am, 20 August 2022. Register here.
Read about our own trash-picking experience via kayak.