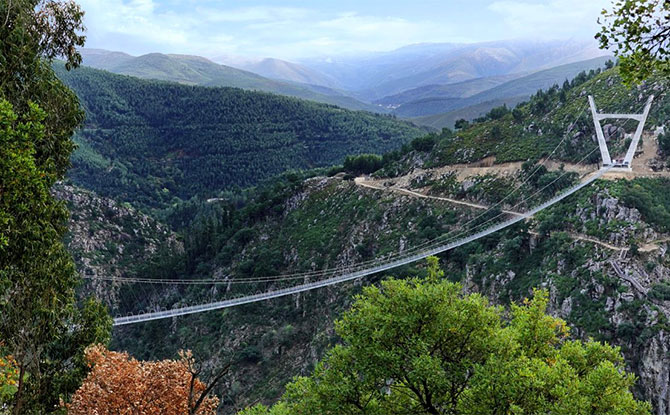 We have a thing about suspension bridges and that's why news of the world's longest pedestrian suspension bridge opening in Portugal piqued our interest. Known as 516 Arouca, the bridge is located in the town of Arouca and covers a span of 516 metres.
---
Arouca 516 in Portugal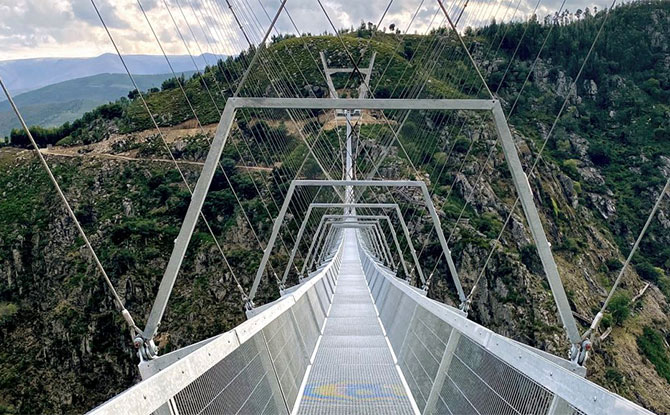 The Arouca 516 bridge's design follows that of a Tibetan-style hanging bridge, held up by steel cables and two 35-metre-tall, V-shaped towers.
It is located within the Arouca Geopark, a UNESCO heritage site, next to the Aguieiras waterfall. The area is known to have fauna such as the great short-toed snake eagle, bucks, wild rabbits and red squirrels.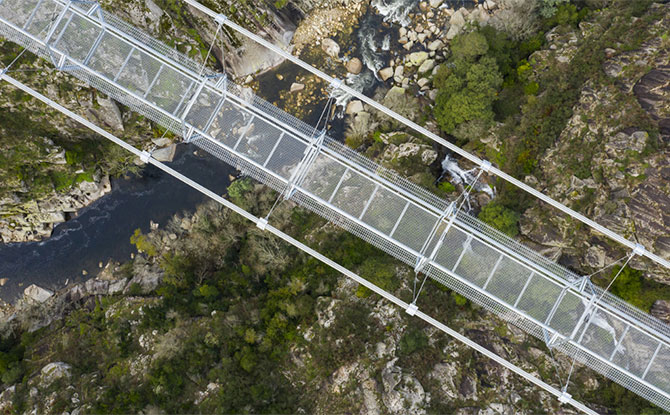 Not for the faint of heart, the bridge hangs 175 metres above the fast-flowing River Paiva. Arouca 516 took three years to build. Construction was completed in July 2020.
World's Longest Pedestrian Suspension Bridge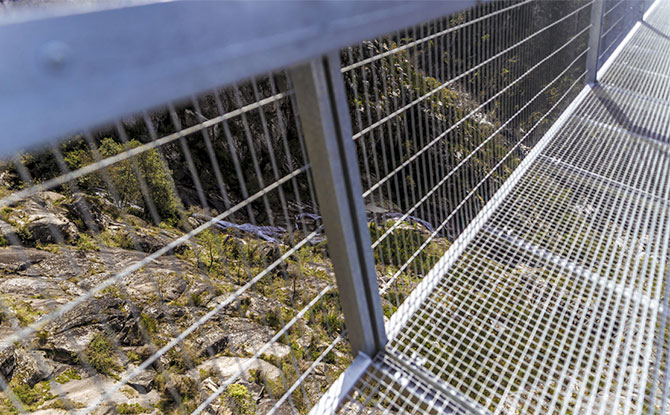 Arouca 516 breaks the record for the world's longest pedestrian suspension bridge. This record was previously held by the Charles Kuonen Bridge at Randa in the Swiss Alps since 2017.
It takes about 10 minutes to cross the Arouca 516 from one end to the other and along the way, visitors can take it the unobstructed surrounding views.
Read more about Arouca 516 here.