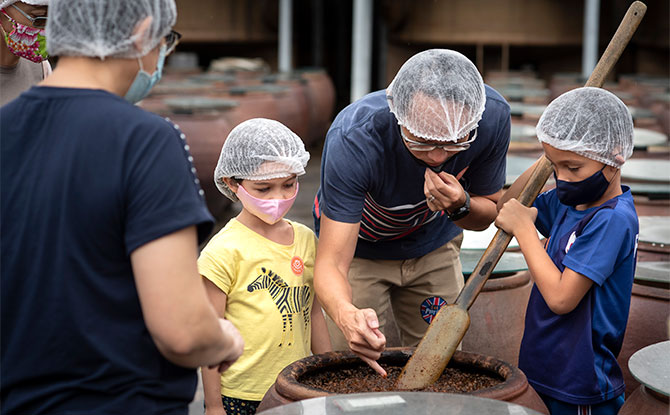 Ever wondered what goes on behind the gates of factories in Singapore? Local heritage group My Community will be launching a an Open My Factory series of regular tours to allow the public to get a glimpse into interesting industries in Singapore.
---
Open My Factory Tours by My Community
From April 2023, My Community will be running exclusive Open My Factory tours for those who are interested to learn about various businesses in neighbourhoods such as Tiong Bahru and Queenstown.
The Open My Factory tours will allow visitors to learn more about a wide range of businesses including heavy industries and household brands in Singapore. It will provide a way for curious participants to learn more about the way the businesses operate and for them to meet with employee who will be sharing stories about the work they do and their time in the businesses.
The first wave of My Community's Open My Factory tours will cover Dodo Seafood Treats, Eng Hup Shipping, Lee Wee & Brothers, Tai Hua Soy Sauce, Tower Transit and Freshening Industries.
---
-- Story continues below --
---
Factory Tours
Dodo Seafood Treats
For the first time ever, Dodo Seafood Treats welcomes customers inside its factory See their cutting edge technology in action including Singapore's only fully automated crabsticks line. Dodo Seafood Treats is also the only fishball-making company that uses liquid nitrogen in its processes.
---
Eng Hup Shipping | Bee Sin Shipyard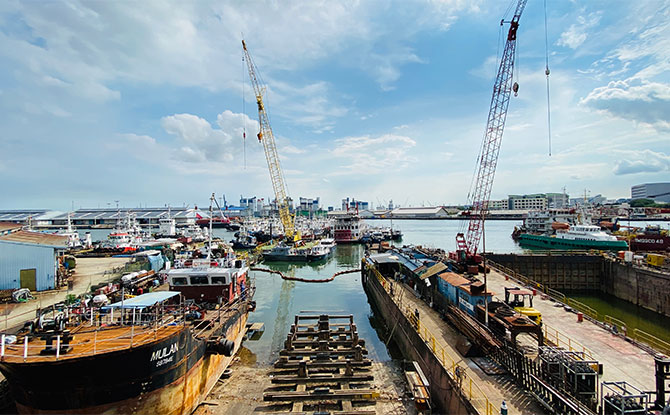 This family business has supplied and repaired vessels for many of Singapore's national projects, from oil rigging and land reclamation to transporting our recruits safely to and from Pulau Tekong. Discover how various ships are berthed, inspected, and repaired. Participants will also get toto engineers and captains about the maritime industry.
---
Lee Wee & Brothers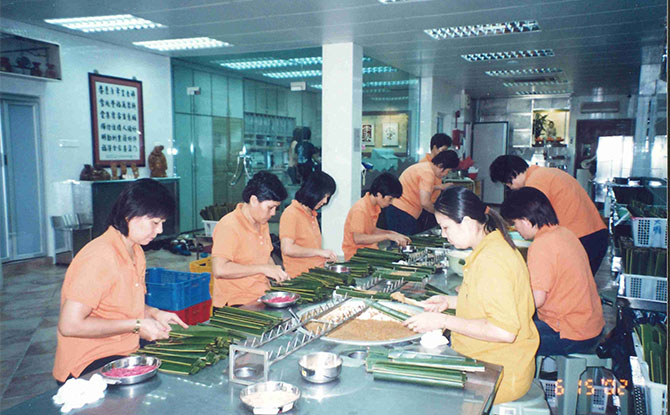 Get an exclusive look at how this homegrown brand produces otah. Tour their factory and see their grilling station and production line for otah, which is normally off-limits to the general public. Meet with workers who will share their techniques for making this classic treat.
---
Tai Hua Soy Sauce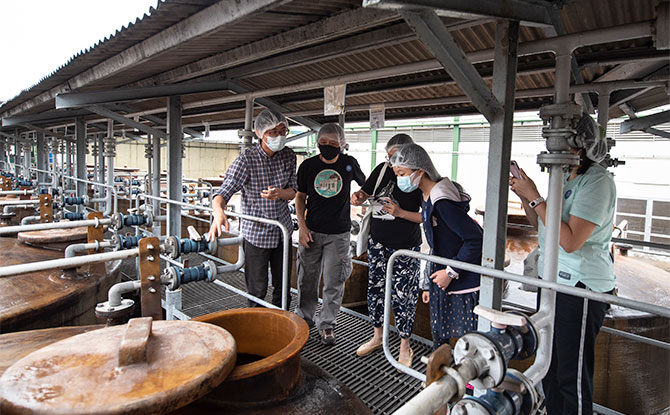 Get a peek behind the curtain to discover more about the production of soy sauce and the traditional fermentation tanks at Tai Hua Soy Sauce. Get the chance to hear from the knowledgeable staff at Tai Hua, who have been developing their skills for decades.
---
Tower Transit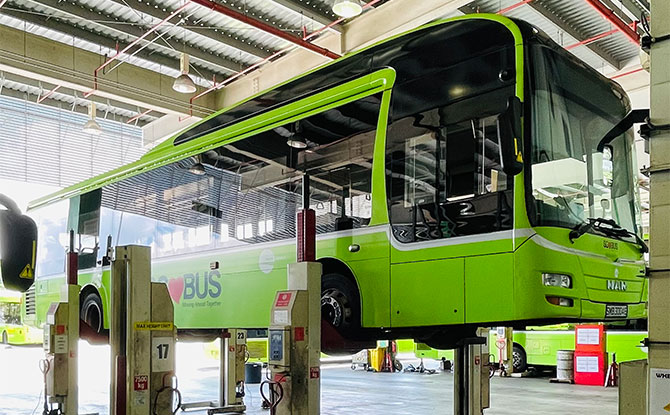 This tour of Tower Transit's facilities will take participants through the numerous workshops and maintenance bays for a firsthand understanding of how things work in order to keep buses running on the road.
---
Freshening Industries
Discover how this Singaporean family business grew their business of producing wet tissues, starting from a humble shop in Eunos, into a brand that is used by more than 5,000 restaurants, hospitals, airlines, and hotels around the world.
---
Booking the Factory Tours by My Community
These factory tours will be open to the public for booking from 22 March onwards. The tours are ticketed. Get more information and book tickets here.