It would be nice to have a fix for all the little skin and beauty woes that crop up while we're out and about, like dry patches, hands and lips, cracked heels, split ends, even minor nicks and insect bites.
At the same time, though, nobody wants to walk around with bulging purses stuffed with assorted products (especially mummies who already have diaper bags or "supply packs" for the kids to manage).
Here's where multipurpose skin balms and salves come in. Like the beauty equivalent of a Swiss army knife, they can be used in a multitude of ways. Boasting rich, thick textures and formulas packed with moisturising and healing ingredients, a little goes a long way with these S.O.S. workers – which is also why they usually come in small tins and slim tubes that can be easily brought around.
Here, we've rounded up a list of pocket-sized beauty aces that help you do more with less.
---
-- Story continues below --
---
Multi-Purpose Skincare Balms
Drunk Elephant Wonderwild Miracle Butter, $55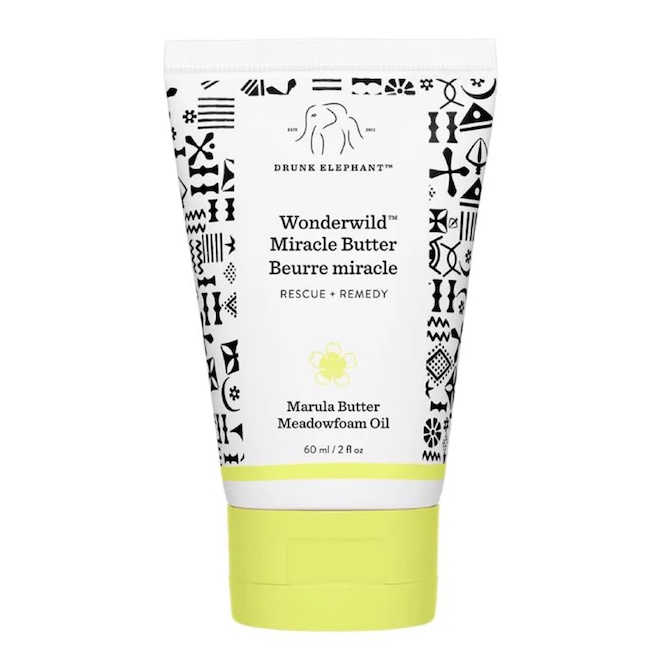 This super nourishing salve soothes dry, chapped or damaged skin and supports skin's own healing process. Besides a blend of rich plant butters, it also has fatty acids-rich plant oils like meadowfoam, kukui and rosehip to strengthen the skin barrier. Apply it on dry, irritated patches of skin on face and body, sunburnt areas, rough elbows or flaky lips.
Buy
---
Kora Organics Noni Glow Face Balm, $35
Keep skin looking soft and radiant with this handy stick balm which can be used anywhere on the face, neck, decolletage and even lips for a hydration top-up as and when you need one. Contains organic coconut and rosehip oils, plus skin-healing noni extract and calendula to soothe.
Buy
---
Neal's Yard Remedies Bee Lovely All Over Balm, $60
An intensely moisturising balm that works a treat on dry elbows and knees, overworked and dried-out hands, rough feet and parched skin in general. The uplifting scent of orange essential oil delivers an added sensory treat.
Buy
---
Balm Botanique Skin Soothing Body Balm, $13
Soothes dryness and calms irritation with a synergistic blend of botanical actives, chief of which are tamanu oil and turmeric extract. Other proven ingredients in it include sweet almond and jojoba oils, vitamin E, the anti-irritation allantoin and blue tansy. Suitable for all skin types, kids above 12 and pregnant women.
Buy
---
Burt's Bees Res-Q Ointment With Cica, $19
Provides fast, soothing relief to irritated or stressed skin using botanical extracts like cica, lavender, aloe and rosemary, as well as plant oils from olive, wheat germ and sunflower seed. Free of parabens and phthalates, it can be used on the whole family and by all skin types.
Buy
---
Oasis x Mr Bucket Body Balm, $29.90
Deliciously vanilla-scented, this 100% plant-based balm is made with cocoa butter (high in vitamin E and fatty acids and hence very hydrating) and soy wax. Use it to soften lips, smooth over dry cuticles, or on dry elbows and heels.
Buy
---
Aesop Rejuvenate Intensive Body Balm, $47
Made especially for parched skin, this medium-rich cream provides a strong hydration boost using macadamia nut and sandalwood oils. You can use it anywhere from neck to toe, and be sure to breathe in the indulgent citrus-woody scent.
Buy
---
Olive Oil Skincare Company Soothing Balm, $28
This fast-absorbing balm is built on extra virgin olive oil and olive wax. Formulated with no fragrance, colouring agents or additives, this can be used on all manner of dry skin, on split ends and frizzy hair, to prevent chafing, treat nappy rash, moisten lips and even calm psoriasis and eczema flareups.
Buy
---
Frank Glide 'N' Go Body Oil Stick, $26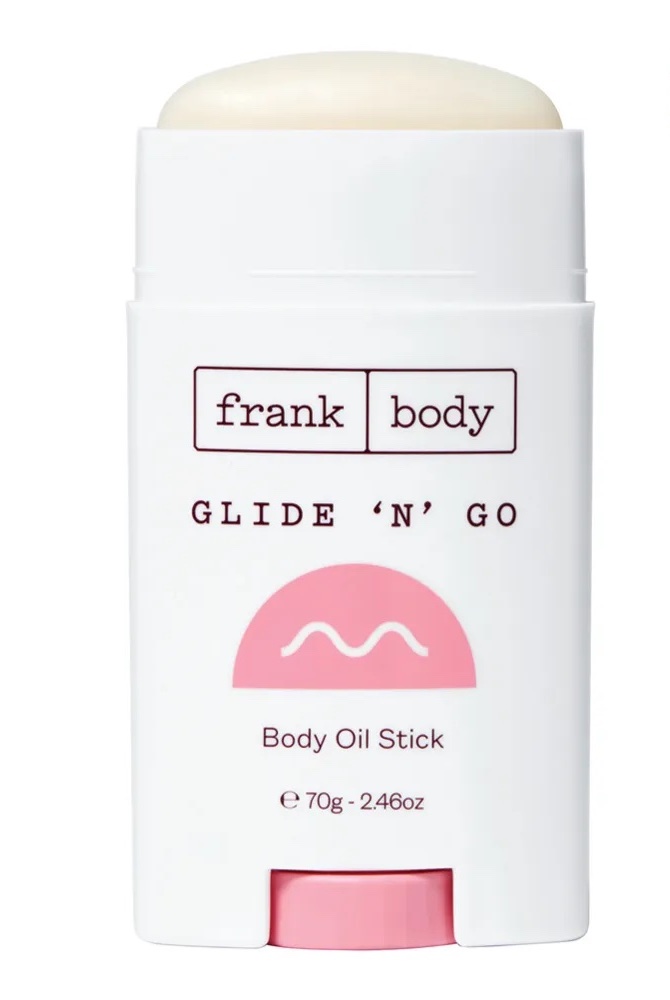 A balm that melts into oil when applied onto skin, it has a range of plant oils and botanical extracts to hydrate, repair and protect skin. These include deeply moisturising shea butter, cocoa butter and avocado oil, scar-reducing rosehip oil and antioxidant-rich Davidson plum.
Buy
---
Lucas' Papaw Ointment, $9.90
This product's formula based on Australian papaw (papaya) has not changed in over 100 years. With its antibacterial and anti-microbial properties, it's been proven to be highly effective at remedying a host of skin problems, from minor burns and wounds to nappy rash, insect bites, chapped lips and eczema.
Buy