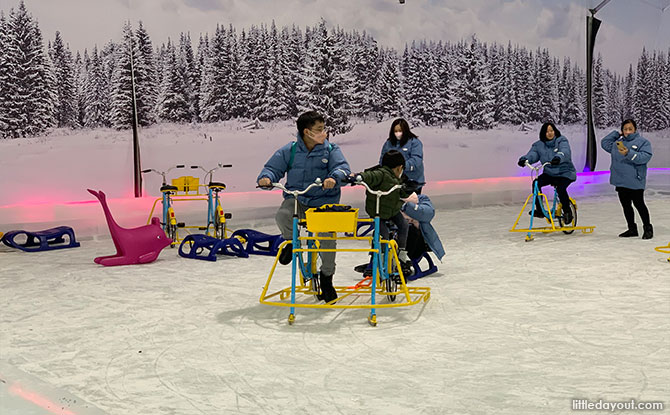 Last December, Singaporeans got to experience the unique ice and snow activities at Singapore's biggest winter themed pop-up playground, Ice Magic: The Great Fantasy on Ice.
And, in case you didn't get a chance to experience (because of the long queues), this January 2023, Ice Magic will be making a return by popular demand.
In response to Singapore's love for snow and ice, organisers Apollo Entertainment Media, with the support of Trident Consultancy, is extending the ultimate winter experience's stay at Bayfront Event Space.
Ice Magic will open again from 7 January to 29 January 2023, bringing Singaporeans more fun, thrills and excitement.
Tickets to Ice Magic: The Great Fantasy on Ice for January are available now at www.sistic.com. Prices start from $25.
Timings are 10 am to 12 pm, 12 pm to 2 pm, 2 pm to 4pm, 4 pm to 6 pm, 6 pm to 8pm, and 8 pm to 10 pm.
Find out more about the experience at Ice Magic: The Great Fantasy.