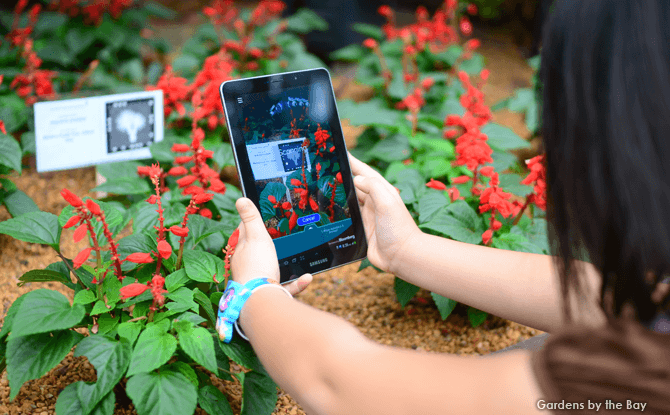 Go on a digital "treasure hunt" around Gardens by the Bay with a new interactive mobile app during the year-end school holidays.
Available for download from 17 November 2014 onwards, the new, free mobile application allows users to explore Gardens by the Bay through engaging activities and trails.
With the app loaded on to their personal device, visitors to Gardens by the Bay get to complete challenges, unlock new game levels and keep track of their activities through a "Tree of Knowledge" that grows.
Go on a Hunt Around Gardens by the Bay
Challenges that players can take on include a "Botany Hunt" where they are shown a picture of a tree or plant and have to scour the surroundings to the find the correct flora, "Hidden Secrets", an augmented reality challenge where players need to look for virtual plants at each location and "Build Your Garden" where players need to replicate landscaping they see at the Gardens.
There are 14 locations throughout the Gardens, both within the cooled conservatories and the outdoor gardens, where players can take on these challenges. Players need to be the marked out location in order to play the challenge.
Upon completing each challenge, the player earns a badge and they track their progress by growing a virtual "Tree of Knowledge".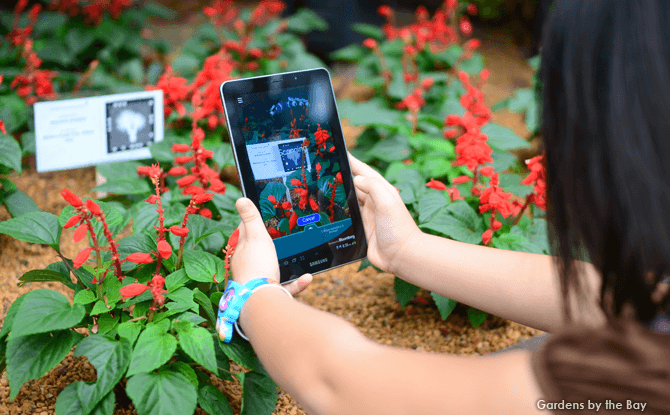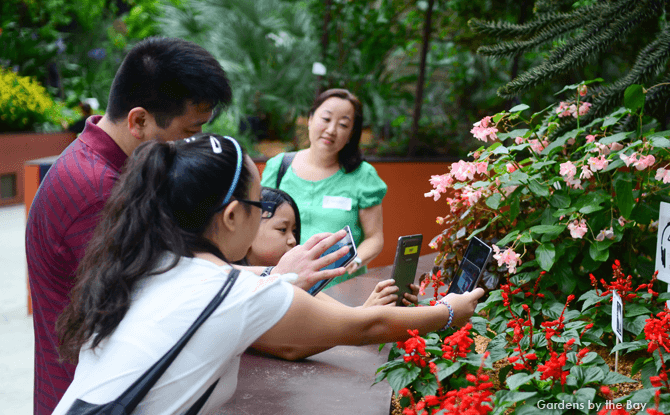 The activities also allow players to pick up facts and knowledge about the plants found throughout at the Gardens.
Other than interactive activities, the mobile app also includes a digital magazine on Gardens by the Bay and a location-based map they can use to navigate their way around the sprawling grounds.
Developed with Support from Bloomberg Philanthropies
This is Gardens by the Bay's first mobile application and it is made possible with the support and funding of Bloomberg Philanthropies' Bloomberg Connects initiative which focuses on using technology to engage, educate and create immersive experiences for visitors. This is the latest project supported by Bloomberg Connects in Asia.
The Gardens by the Bay mobile application will be available for both the Android and Apple platforms at Google Play and the Apple App Store from 17 November 2014 onwards.