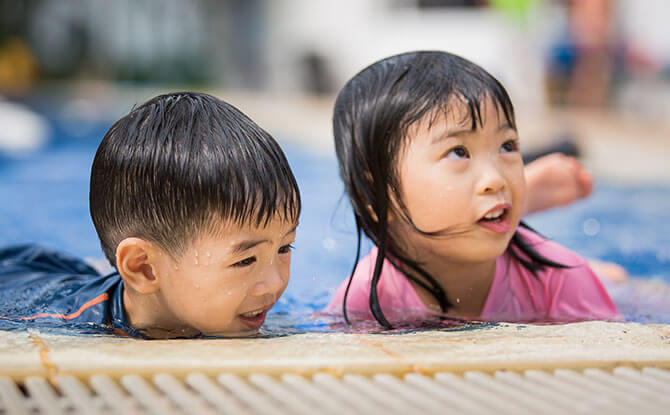 We often hear from parents that swimming is just one of the many activities their child takes part in after school. Which is great! Yet, although swimming is definitely an enrichment to your child's regular school programme, it brings your child actually much more than that.
Let's first have a look at the difference between enrichment and life-skill classes. An enrichment class is usually an out-of-school activity, such as ballet, drama or even a foreign language class. These classes allow your child to explore other interests beyond the regular school programme and for example make new friends.
A life-skill class, such as swimming lessons goes far beyond that. It is a fundamental skill that is necessary in your child's daily life and will be practised all the way into adulthood. In fact, mastering the right swim techniques and water safety at a young age will benefit your child for life.
Importance of Learning to Swim
Koen Verhoef, founder of aquaDucks, shares his insights in the major benefits of learning to swim for children at a young age.
1. Water safety
Sadly, drowning is still one of the leading causes of death worldwide for children below the age of 14. The younger your child joins swimming lessons, the earlier your child will be safe in and around the water and the risk of drowning significantly reduces (up to 88%).
2. Physical development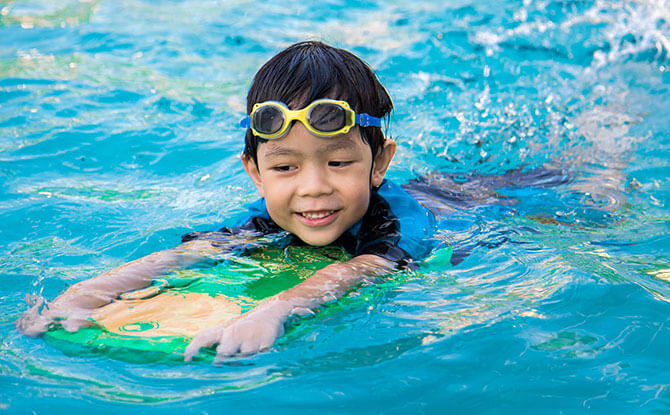 Besides the development of the motor skills that help your child balance and sense motion, swimming also encourages strengthening of the arms, legs and neck as well as cardiovascular fitness and stamina. Swimming makes your child fitter and stronger.
3. Emotional development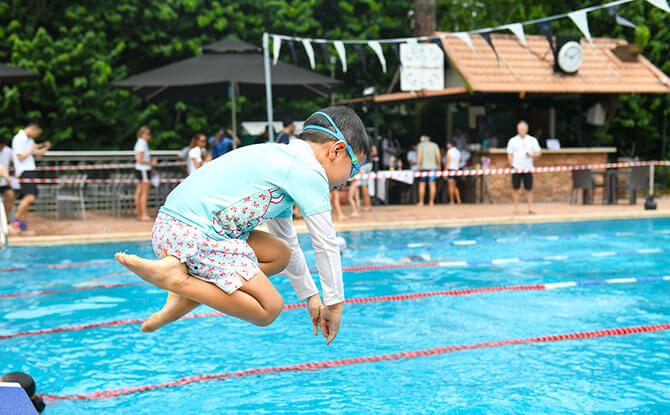 During the initial stages of swimming, a baby learns to move in the water independently. This allows him to build confidence and self-esteem while at the same time it increases the joy he feels in the pool. Out of the pool, it helps children build confidence to try out new things and to be more independent.
4. Bonding time for parent & child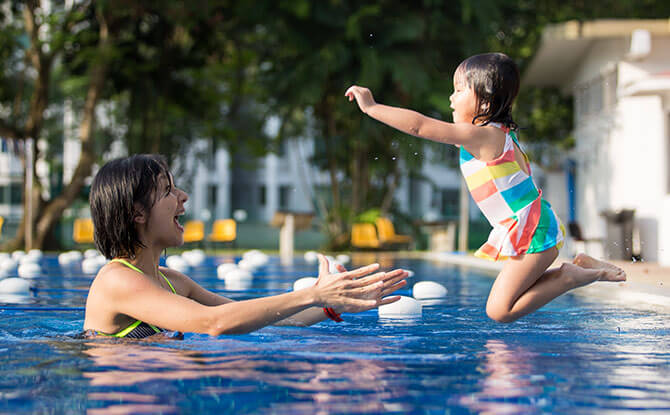 Your child can join swimming lessons from the age of 6 months. The aquaDucks Babies & Toddlers swimming programme (6-36 months) is parent-accompanied. The skin-to-skin contact, the many songs and games, make learning to swim a great way for parents to bond with their babies.
To conclude, enrichment lessons can be exchanged with any other activity in a heartbeat. Life-skill classes, however, require regular practice for years and should be part of your child's routine. In this way, the right techniques will be anchored in your child's muscle memory for a lifelong pleasure and most importantly, safety.
Founded in 1989, aquaDucks provides swimming lessons across multiple locations in Singapore. Its world class swimming programme is a smart blend from the best swimming techniques over the world combined with very passionate coaches.
All Little Day Out readers can book a free trial* with promocode LDO on aquaDucks' website: https://www.aquaducks.com.sg/book-a-trial/.

*T&Cs apply.
This feature is brought to you by aquaDucks.