Choosing a school for your little one is not an easy task.
But it can be done right.
GEMS World Academy (Singapore) invites you to join an exclusive information session with the Early Years Education Leadership team and teachers. Through this unique experience, you will have a chance to discover how GEMS teachers help young learners to develop essential skills and knowledge through play-based learning.
Join an expert panel on May 28th for live Question and Answers session and stand a chance to win a prize. It's the quickest and most convenient way to discover which School could be the right choice for your child.
The Livestream includes presentations from the GEMS (Singapore) Early Years Education Leadership Team, read-aloud session for children aged  2 – 5, introduction to educational family activities to do at home, a virtual campus tour, a Q&A session and a fun competition.
Parents will be invited to ask their questions via a live chat during the presentation, and we will also cover topics like:
– Benefits of play-based learning
– Suitability for local schools
– How to make the best school choice for your child
Suitable for:
– parents with children aged 2-5 years old
– parents with young children looking for a school in the nearest future
Date: 28 May 2020
Time: 10:00 – 11:00 (SGT)
Registration link: https://register.gotowebinar.com/register/7360903100502717452
Participants stand a chance to win a 100-piece Magna-Tiles set worth $199 during the session!
Our Speakers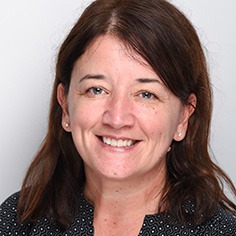 Lynn White
Grade Level Leader (Nursery – KG2)
KG2 Teacher
Lynn White is the Grade Level Leader for the Early Years (Nursery to KG 2). She has been with GEMS World Academy since it opened in 2014. She holds a Bachelor of Education degree from Heriott Watt University in Edinburgh.
Lynn has been an educator for over twenty years, both in the classroom and in leadership roles such as Kindergarten Coordinator, Curriculum Coordinator and PYP Coordinator. Her international experience spans schools in Singapore and in the Middle East.
Razya Abdulkader
Nursery Teacher
Razya is a Nursery class teacher at GEMS (Singapore). She has over 10 years of experience in teaching and leading in the early childhood field. Razya has taught in Melbourne as a Group Leader for Nursery and Toddler classes as well as at the Australian International School in Singapore.
Umairah Abdullah
Nursery Teacher
Umairah is a Nursery class teacher at GEMS (Singapore). She holds a BSc in Early Childhood Education from Wheelock College and has an extensive teaching and childcare experience.