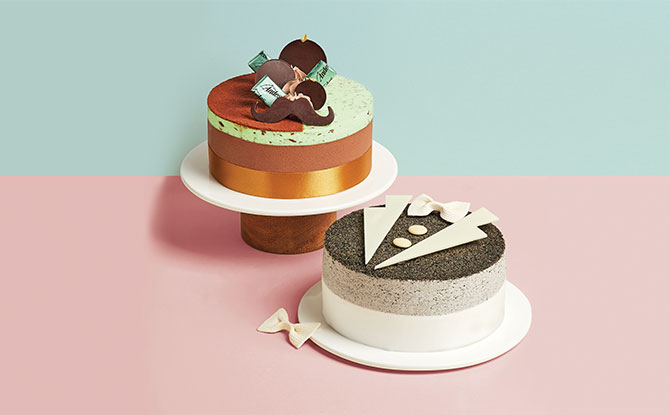 Celebrate Father's Day with one of these dapper Father's Day Cakes from BreadTalk. There are two cake designs available, a Chocolate Papamint cake and a Super Dad cake. Both of these cakes are available at $38.80
---
Chocolate Papamint cake from BreadTalk
The Chocolate Papamint cake is a pairing of the classic flavours of dark chocolate and refreshing peppermint. It is made with pillow-soft chocolate chiffon cake, as well as dark chocolate and peppermint mousse, topped with chocolate whipped cream, a moustache chocolate décor, Andes peppermint chocolate and an exquisite edible gold leaf.
---
Super Dad cake from BreadTalk
The Super Dad is designed to look like a charming suit and bow tie outfit that dresses an interesting rendition of the New York Cheesecake. This Oreo black sesame New York Cheesecake is made with a luscious black sesame mousse enveloping a delicate layer of vanilla chiffon cake and fragrant black sesame filling.
---
Where to buy Father's Day cakes from BreadTalk
These limited-time products are available at all BreadTalk outlets island-wide and online on GrabFood, FoodPanda, Deliveroo, as well as at their online shop from 14 May to 20 June 2021.