In our household, we believe in limiting our child's screen time – and filling that time with good programming! Before Netflix was available in Singapore, we subscribed to the US site via VPN, where we found excellent children's series such as 'Super Why', 'Octonauts' and 'Justin Time' for our daughter. (I'm still amazed at the number of things I've learnt about marine life from watching 'Octonauts' with her!) Though some of these shows are not available from the Singapore site, which was launched in 2016, there are still quite a few gems on Netflix for kids here.
Netflix for Kids
Almost every child would have watched 'Peppa Pig', 'My Little Pony' and 'Geronimo Stilton', which are good shows that teach good values. But venture further and you'll discover other interesting animated series that have been overshadowed by the popularity of the heavily-merchandised giants. Here are some that are worth exploring:
Hilda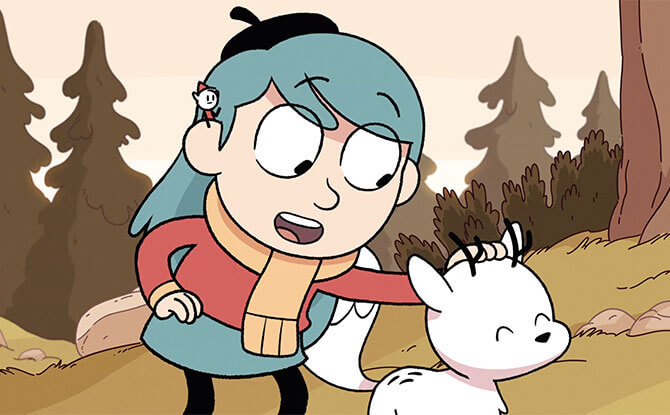 Hilda is a fearless girl with blue hair and a super cute deerfox pet called Twig. The series starts with her living a carefree life in the wilderness, sketching trolls while they are rocks in the day and hopping on woffs, which are fluffy flying creatures, for free transport. She, however, has to move to the big city Trolberg, where she finally finds human friends to go on adventures with.
The animated show is based on British cartoonist Luke Pearson's graphic novel series of the same name, which has won multiple accolades including the British Comic Awards and an Eisner nomination.
---
-- Story continues below --
The TV series itself has also received much recognition, earning high-profile awards and nominations such as the Annies and Daytime Emmys even though it only debuted in September 2018! These are well deserved. 'Hilda', with its Scandinavian influences both in the glorious visuals and the lores that the fantastical stories are built on, is a captivating show that doesn't preach in your face but rather, allows children to experience the impact of good values through the imaginative storyline.
Take note though, that some of the episodes may be a little scary or intense for younger kids. One such episode involves ghosts (these become hilarious creatures after the initial scare) while another one shows how Hilda and her friends defeated a nightmare spirit, for the purpose of addressing the issues of cleaning your own room and overcoming nightmares respectively.
Beat Bugs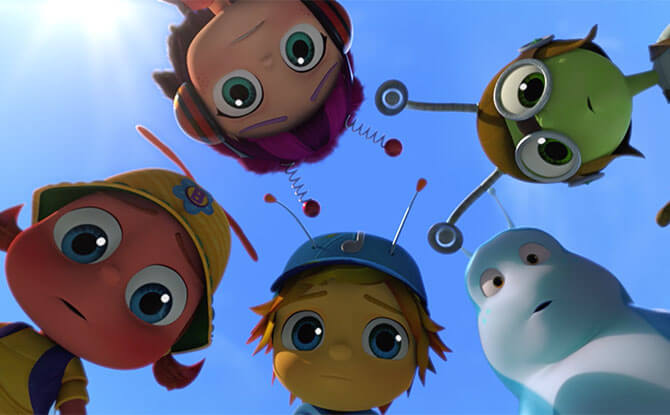 Any Beatles fans out there? This animated series may be targeted at the preschool audience but parents may be lured to the screen as well, especially once the familiar Beatles tunes play!
'Beat Bugs' is an ambitious effort that has managed to build its story about five cute bugs around Beatles' songs such as 'Yellow Submarine', 'A Day in the Life' and 'Strawberry Fields Forever'! Jay the beetle, Crick the cricket, Walter the slug, Buzz the fruit fly and Kumi the ladybug get into all kinds of fun and trouble in an overgrown suburban backyard and learn precious life lessons while belting out these songs.
When some of the lyrics don't work for the context of an episode, the writers cleverly skirt around the issue by engineering something, such as a fall that takes the words out of Jay's mouth or a conversation that "blanks out" the portion in question.
This unique show on Netflix for kids has bagged numerous prizes, ranging from the Australian AWGIE to the Canadian Screen and the Daytime Emmy Awards.
Puffin Rock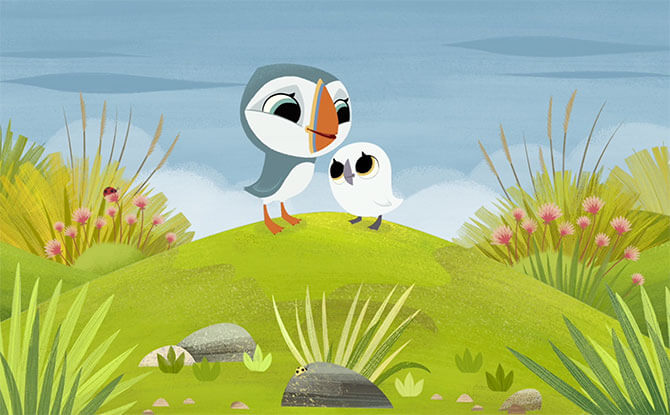 Another well-awarded animated series on Netflix for kids, 'Puffin Rock' is a lovely show with beautiful illustrations and a storyline that revolves around Oona, a young puffin, and her even younger brother Baba, as they explore their world on an island off the Irish coast.
Oona is the perfect elder sister to the irresistibly cute and fluffy Baba, bringing him along on her adventures and teaching him what she knows. Together, they discover what makes an abalone shell shiny, save a baby seagull caught in a fishing net, help clean up the island after a storm… life is full of excitement for the loving siblings.
With a narrating voice helming the series, each episode feels like a picture book come to life. At about six minutes long per episode, Puffin Rock is perfect for littler ones with short attention spans.
Justin Time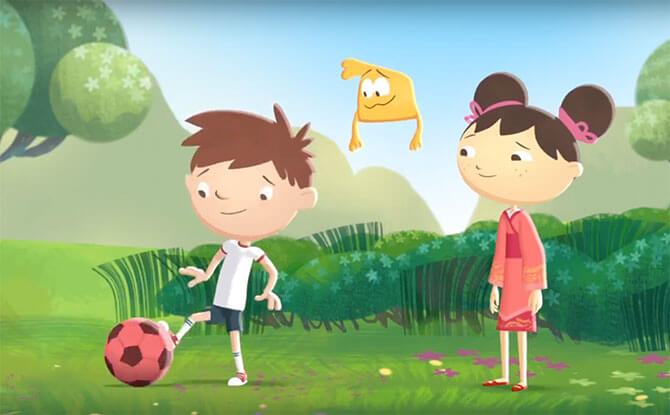 'Justin Time' brings its young audience all over the world to experience the sights, sounds and culture of different countries and eras, while helping them to grapple with the frustration of everyday issues. Sounds like a dream? Yes, it is – well, kind of.
The animated series is based on the concept of imaginary friends. Justin has two: a bumbling shapeshifter called Squidgy and a girl named Olive, who accompany him on his imaginary adventures in exotic places ranging from the Sahara Desert to medieval England and even the Ice Age!
Through these escapades, Justin learns something about each culture. But more than that, he comes to understand why his parents won't get him a pet yet, what it means to have manners, why he should rest when he's tired – you get the picture.
'Justin Time' is the oldest programme on Netflix for kids in this list, having premiered in 2011. But the show is still fresh and relevant for preschoolers today. The recognition that it has gained at the Canadian Screen Awards, Banff Television Festival, Daytime Emmies and the Annies is a nod towards its success formula.
Ask the Storybots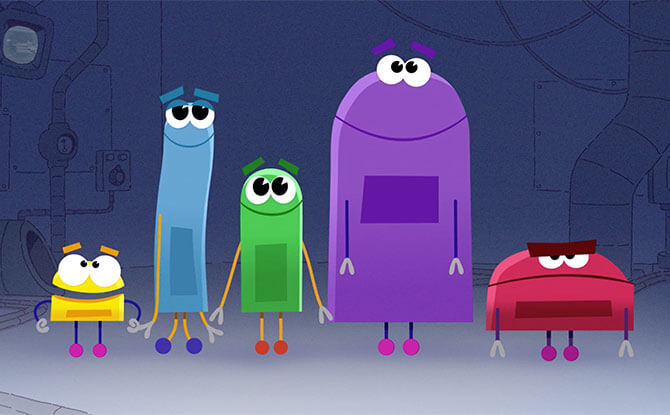 "Storybots, livin' inside computer parts. Storybots, helping kids get super smart…" The 'Ask the Storybots' anthem starts out this way.
So how do the five brightly coloured bots of different shapes and sizes do that? By answering kids' questions on any and every topic! Examples include: Why is the sky blue? Why can't I eat dessert all the time? And how do you make music?
In order to find the answers, the Storybots get sucked through big fat tubes into what the show calls the "outside world", where they make discoveries and gather information for the grand report at the end of each episode.
On top of making it fun for kids to learn through the lively question-and-answer format, 'Ask the Storybots' impresses with its success at inviting high-profile guest stars like John Legend, Whoopi Goldberg and Edward Norton. No wonder it has been gaining recognition at the Peabody Award, the Daytime Emmies and the Annies!
With proper control and good planning, there's much to benefit from these creative programmes on Netflix for kids. Happy watching!