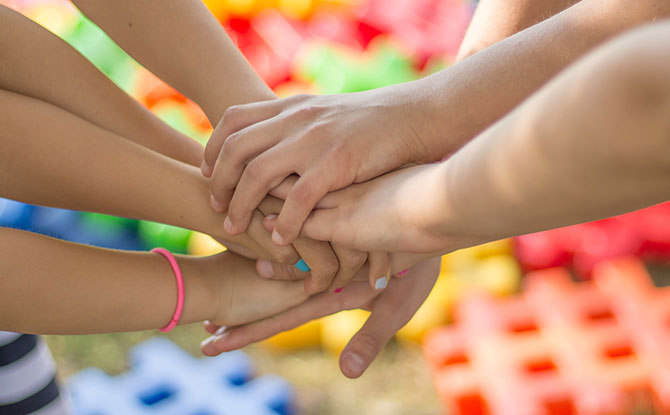 Before I became a mum, I imagined lazy days exploring playgrounds, and staying in with my daughter to craft or play with homemade rainbow rice.
The reality is that there are errands to run, and chores to complete, so pockets of free time that pops up in a day is a bonus for me!
The days are long but the years are short – why wait for schedules to free up? Make the time to really be with your children, and start a family tradition in the process!
Here are 5 awesome ways to spend quality time with your children today.
---
-- Story continues below --
1. DIY Pizza Night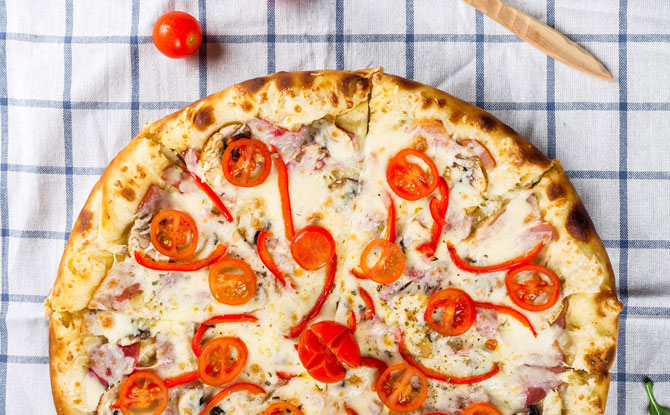 From improving literacy skills to taking instructions, and honing fine motor skills, there are a host of benefits to getting your children in the kitchen for a cooking sesh now and again!
Need pineapples and ham on a pizza for one child, and only cheese for another? Done! Arm yourselves with a shopping list of ingredients and make your way down to the supermarket. Your little ones will feel so grown up pushing around their mini shopping trolleys that can be found in some Cold Storage outlets.
The freedom you give your children to put together their own pizzas not only teaches them to be independent, it also means they'll be finishing up their meal without struggle or complaint!
Best of all, you get to take a break from cooking for the whole family while getting some quality time in. Win-win!

2. A Family Who Runs Together, Stays Together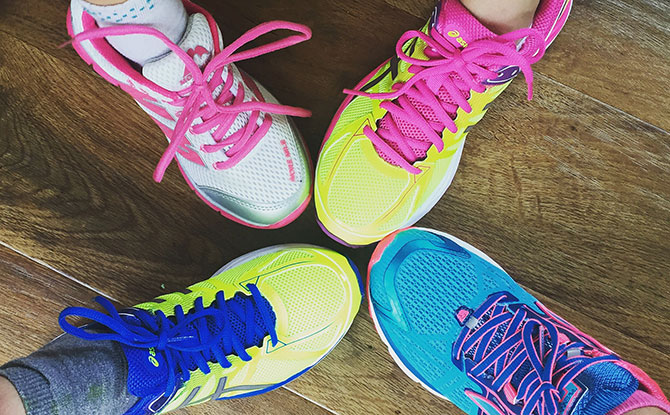 Hands up if you feel like it has been a while since you really connected as a family. Consider taking up a new hobby and see where the adventure will lead you!
If you enjoy being out and about, kick on a good pair of shoes, and get walking or jogging with the family at your nearby neighbourhood park or head down to the beach for some fresh air. Some of my favourite spots for a family walk include the lush Singapore Botanic Gardens and meandering Punggol Waterway Park.
Work out together to close your rings and aim to achieve those 10,000 steps daily! You could even shake things up by participating in one of the many family-friendly running events organised in Singapore annually.
A full marathon might be a little much for your children but there are always running events like the Cold Storage Kids Run, Singapore's first kids-focused running event designed specifically with your mini-champs in mind.
Taking place on 2 June 2019 at Palawan Green on Sentosa Island, the Cold Storage Kids Run is a real family affair!
Satisfy the competitive streak in your child by signing him or her up for one of the dashes – Strawberry or Raspberry for the girls, Blackberry or Blueberry for the boys – or get in on the action as a family and be a part of the Fruity Family Fun!
When the competition is done and dusted, have a blast at the carnival and learn about keeping fit and healthy the fun way! Think bouncy castles, carnival games and even craft activities – everything you'll need for a great day out.
Sign up for this year's Cold Storage Kids Run at the official website here.
3. Develop Good Nutritional Habits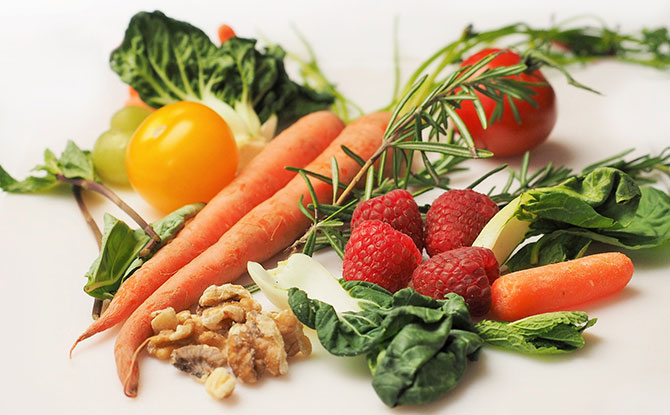 It is never too early to start inculcating good nutritional habits in your children. Teach them the importance of eating plenty of fresh fruit and vegetables, and share with them the dangers of over-consuming sugary foods.
A hands-on experience is the best way for any child to learn about eating right. Take them to a supermarket like Cold Storage where they can see for themselves the different fresh produce available and what makes up a healthy diet. Make up a challenge where the kids pick out foods that make up a healthy diet or help select fresh foods that come in different colours.
From organic produce to everyday cereals & spreads, turn your weekly grocery runs into educational moments, and opportunities to model healthy living to your children.
Check out Cold Storage's Health & Wellness range that will spark joy in you!
4. Put Down The Device, Pick Up The Dice
If it's not the mobile phone, it's the TV, but there always seems to be some kind of technology keeping us from being completely present.
So, break out the board games for a weekly family game night and disconnect from the digital world, making sure to enforce rules such as "No Phones, No Screens". Many popular board games like Monopoly and Scrabble have junior editions which are perfect for family game nights.
You could even start a family tradition, like organising an annual Easter Egg Hunt or designing an Advent Calendar filled with festive family activities. Your go-to for seasonal delights, Cold Storage, has a wide array of products for your upcoming Easter get-together.
Let your little ones fill up the colourful plastic Easter eggs from Cold Storage with goodies of their choice. Then hide the eggs around the house, and have yourselves a mini Easter egg hunt on Easter morning! This year, you will also find Easter-themed standees and KidZania mascot appearances at United Square and Compass One respectively on 6 and 13 April 2019.
Intentionally making time for your children in this way lets them know that amidst all the chaos of everyday life, you are choosing to be with them.
5. Spend Time Educating Children About Money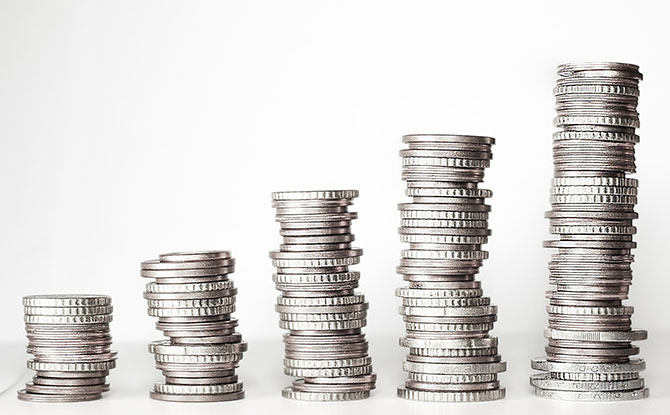 Give a man a fish and you feed him for a day; teach a man to fish and you feed him for a lifetime.
Learning to manage money is a skill that every child needs for life, and parents play an important role in teaching children about finances from an early age.
For young children, it can be as simple as learning to count and keeping track of their money. Help them understand the concepts of money and value by taking them to the shops, and discovering what they can buy with one or two dollars.
Older children can learn about budgeting in fun and practical ways. With a shopping list and a budget of $20, take them to the supermarket and let them put together what they'll need while making sure to work within their financial means.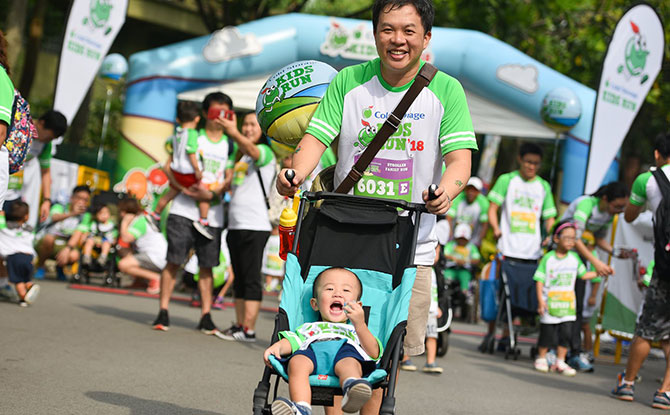 Kick-start a lifetime of intentional quality time spent with your children by taking part in this year's Cold Storage Kids Run!
The Cold Storage Kids Run 2019 returns to Palawan Green, Sentosa, on 2 June 2019. To find out more or to register, head on over to the official website here! Sign up now till 31st March 2019 to enjoy early bird specials! Be a part of this annual family-friendly run and its line-up of age-appropriate races, with all young participants taking home a Goodie Bag valued at more than $100! There will be fun activities such as a carnival and mascot appearances too!
The top three in the competitive dashes stand to win a trophy and hampers worth up to $400.
Remember to pencil in the Cold Storage Kids Run 2019 for a great day out with the whole family!
This feature is brought to you by Cold Storage Singapore.