If you are looking for something indulgent to try out, the new KFC Mac 'N Cheese Zinger burger may be just too tempting to resist. This new creation from the brilliant (or crazy, depending on your disposition) minds at KFC marries together the comfort food of Mac 'N Cheese with a crispy chicken Zinger fillet.
The KFC Mac 'N Cheese Zinger Unwrapped
Arriving neatly packaged in a black box with huge yellow letters screaming out "Mac 'N Cheese Zinger", the contents only helped to build the anticipation further by hiding behind a paper wrapper.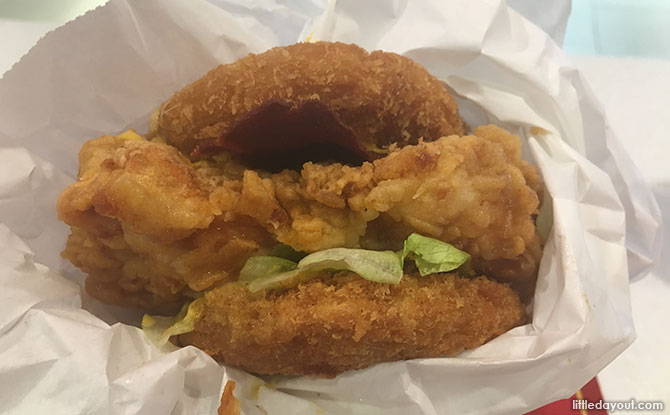 Upon unwrapping the paper, the golden layers of the KFC Mac 'N Cheese Zinger was something to behold.
In place of the usual hamburger bun were two stand-ins made from Mac 'N Cheese that had been shaped like buns and deep-fried. The look and colour of these Mac 'N Cheese patties blended in well with the crispy Zinger fillet.
---
Story continues below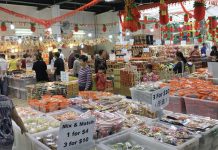 Want to know where to get superb CNY bargains? We uncover where the aunties shop for their festive goodies! Don't let the distance deter...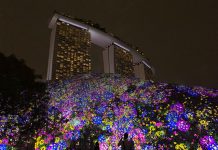 Future Together at Gardens by the Bay, a digital art exhibition, caps off the Singapore Bicentennial commemorations with interactive installations that encapsulate the hope...
---
We started with a nibble at the Mac 'N Cheese "bun".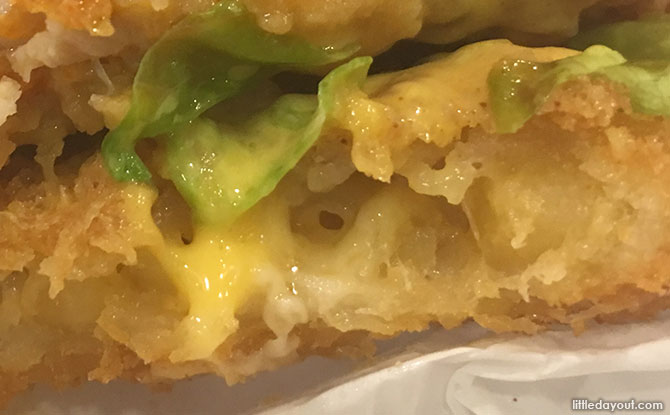 While it was hard to taste much of the cheese within the pseudo-bun, it was also hard to argue with something that was this deep-fried. In fact, taking a mouthful of the "bun" with the chicken fillet, we felt that the taste of the Mac 'N Cheese helped to balanced off the intense (and spicy) flavour of the Zinger chicken patty.
Another surprise came in the form of the turkey bacon that we came upon as we munched further into the KFC Mac 'N Cheese Zinger burger. The turkey bacon added to the flavour profile and helped to keep the burger interesting.
Would We Try It Again?
On the whole, there is no doubt in our minds that the KFC Mac 'N Cheese Zinger is an indulgent treat.
Should you be eating it every day? Probably not.
However, do we see ourselves trying it again? Probably yes – perhaps after giving our arteries some time to clear.
The KFC Mac 'N Cheese Zinger is available a la carte, as part of the KFC Mac 'N Cheese Zinger Meal ($8.95) or as part of the KFC Mac 'N Cheese Zinger Box ($10.95) which also includes a piece of chicken.
Singapore's shores are teeming with wildlife we wouldn't usually notice. Getting to an intertidal zone during periods of low tide is the best way...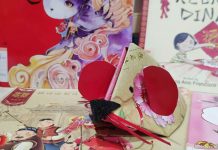 Dong dong chang! Right on the heels of Christmas is another important season for the Chinese – the Lunar New Year, of course. Remembering...
FEATURED LISTINGS