A time of movement and exploration lie in store for visitors to The Artground's latest interactive play installation, Rolling @ TAG.
Designed to encourage children to discover their own forms of "play", Rolling @ TAG riffs on the theme of motion and exploration. This is reflected in the slopes, surfaces and tunnels of the new installation at The Artground.
Get Rollin'
In a variation to the usual playground slides, kids can slip and slide along elongated structure with a series of mini-hills.
Children can slide along this playground and even duck through a tunnel for a bit of hide-and-seek.
---
Story continues below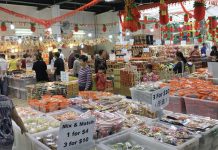 Want to know where to get superb CNY bargains? We uncover where the aunties shop for their festive goodies! Don't let the distance deter...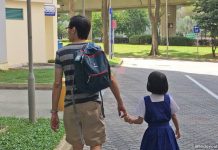 Kindergarten 2 to Primary 1. Primary 2 to Primary 3. Primary 4 to Primary 5. Children from local schools in Singapore experience many transitions...
---
At the other end of the hall is a curved wooden wall. Similar-looking to a halfpipe used by skateboarders, adventurous kids will no doubt challenge themselves to see how far up the curved wall they can ascend. The reward? A slippery slide down courtesy of gravity.
At The Artground's Baby Stage, an installation encourages cooperation amongst kids who are at Rolling @ TAG. Children need to work together to view through the windows of the installation using handheld coloured plates.
Rolling @ TAG also makes use of electronic media to create interactivity. Speakers and lighting embedded within the play structures introduce sound and lights elements when triggered.
Add to the frivolous fun, a furry ball rolls about on its own.
Play Meetings
A unique feature of the Rolling @ TAG exhibition is that children will be given a chance to have a say in shaping the installation.
The Artground will be holding two Play Meetings – town hall sessions of sort – where kids will have a voice in what type of "additions" they would like to see at Rolling @ TAG. These ideas will then be implemented at the interactive play exhibition.
The Play Meetings will be held on 2 June and 7 July 2018. Pre-registration is required for the sessions and the sessions are limited to 12 children each.
Those Who Got It Rolling
Rolling @ TAG is the creation of Japanese artist, Daiya Aida. He was supported by Singaporean Clarence Ng and fellow Japanese Yushin Suzuki.
Rolling @ TAG
Date: 18 April to 19 August 2018
Venue: The Artground, Goodman Arts Centre
Opening Hours: Wednesday to Thursday – 9.30 am to 5 pm, Friday to Sunday & Selected Public Holidays – 9.30 am to 6 pm. Closed on Mondays and Tuesdays.
Free Admission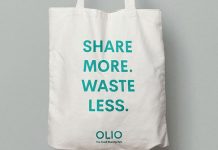 With consumerism wreaking havoc on Planet Earth, waste increasing exponentially and oceans getting polluted, more and more people are consciously choosing an eco-conscious lifestyle.One...
No visit to Seoul with the family is complete without a visit to South Korea's biggest theme park: Everland! We had an awesome day...
FEATURED LISTINGS