It's not officially a long weekend, but we're sure many of you have taken an extra day or two off anyway to stretch out the mid-week National Day public holiday. Good thing too, as there's lots of fun stuff going on. Check out our highlights below to see where are the places to be.
Till 20 Aug
Drama Centre Theatre
It's the much-awaited sequel to one of Singapore's most well-loved comedy, revolving around a subject close to the heart of every local guy, his folks and his girl – national service! With a brand new script by Michael Chiang, this is set to serve up more laughs and entertainment. Details.
11 to 13 Aug, 12 pm to 2 am
Marina Bay Sands Expo and Convention Centre
What better way to mark National Day than by indulging our shared passion for food? Sample signature dishes from award-winning restos, shop for gourmet treats at the farmers' market or enrol your kid in a junior pastry academy. Learn more.
11 to 27 Aug
Theatre Studio Esplanade
Enter the world of Koko, a colourful kampong filled with friendly animal puppets, songs, dance and surprises. Follow him as he goes off on an adventure beyond the river, which his mother has told him never to go. More info.
Till 13 Aug, 1 pm to 6 pm
Level 3, Pansing Building
Pick, pack and buy – it's that simple at this popular discount book fair, where you fit as many tomes as you can into a carton box and pay just $50 for the whole package. Find out more.
12 Aug, 6 pm to 7 pm
Shaw Foundation Symphony Stage
Pull up a picnic mat and settle down to a relaxing evening with the Singapore Chinese Orchestra, as they perform familiar melodies that are a part of our national identity.
6. The Wee Question Mark and the Nameless – A Family Musical
Till 13 Aug
Practice Space
A fun family musical full of great songs and a whimsical, humorous narrative, this picks up the storyline of the popular first installment, The Wee Question Mark and the Adventurer. Details.
Till 13 Aug
Marina Bay Sands
Here's your last chance to catch the latest acrobatic and visual extravaganza by the circus of the sun, which has already wowed seven million people worldwide with its astonishing feats and memorable characters. Catch it before it ends its run here this Sunday. Learn more.
Till 4 Sept
Fort Canning Arts Centre
Help your kids discover the wonders of various World Heritage Sites around the globe with a taste of them in mini form at this exhibition of fantastically detailed LEGO models. Apart from famous sights like the Great Wall of China, you can also see some Singapore-themed LEGO builds that were crowdfunded by our fellow Singaporeans. Find out more.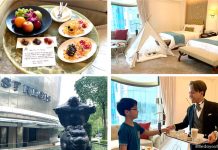 Right from the moment we arrived at The St. Regis Singapore, we were transported to a realm of old-world charm and graceful elegance. Beautiful...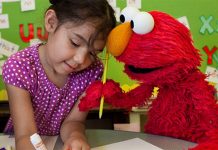 The Sesame Street theme song, with its lyrics of "Sunny day, Sweeping the clouds away", has always brought joy to the faces of young...
FEATURED LISTINGS