Glee
Noun
Kid-friendly Description: To show great delight.
In a Sentence: When Steve received his birthday present from his parents, he opened it with glee.
Photo via VisualHunt.com
---
About #WOTD
In #WOTD, Little Day Out introduces words to help children expand their vocabulary. Each Word of the Day is accompanied by a description and example of how it can be used in a sentence.
This #WOTD is powered by Cornerstone Learning Centre, professional builders for Primary English and Mathematics.
World Autism Awareness Day 2020 falls on 2 April. In conjunction with the day, the Metta Welfare Association is raising funds with a #HelpMettaSelena...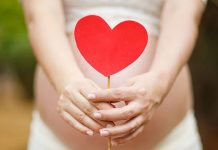 For first time parents-to-be, the once-in-a-lifetime decision on whether to store your newborn's cord blood can seem like a daunting one. What are the...
FEATURED LISTINGS