Glee
Noun
Kid-friendly Description: To show great delight.
In a Sentence: When Steve received his birthday present from his parents, he opened it with glee.
Photo via VisualHunt.com
---
About #WOTD
In #WOTD, Little Day Out introduces words to help children expand their vocabulary. Each Word of the Day is accompanied by a description and example of how it can be used in a sentence.
---
Story continues below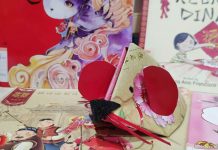 Dong dong chang! Right on the heels of Christmas is another important season for the Chinese – the Lunar New Year, of course. Remembering...
No visit to Seoul with the family is complete without a visit to South Korea's biggest theme park: Everland! We had an awesome day...
---
This #WOTD is powered by Cornerstone Learning Centre, professional builders for Primary English and Mathematics.
What better a way to scurry into the New Year of the Rat than with a new year feast at Fat Chap! Priding themselves...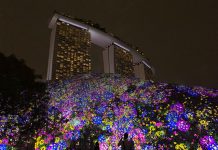 Future Together at Gardens by the Bay, a digital art exhibition, caps off the Singapore Bicentennial commemorations with interactive installations that encapsulate the hope...
FEATURED LISTINGS