Expedition
Noun
Kid-friendly Description: A trip made by a group of people with a purpose, for example, to explore a new place.
In a Sentence: The family went on an expedition to Pulau Ubin to explore the Chek Jawa wetlands.
Photo credit: Photo via VisualHunt.com
---
About #WOTD
In #WOTD, Little Day Out introduces words to help children expand their vocabulary. Each Word of the Day is accompanied by a description and example of how it can be used in a sentence.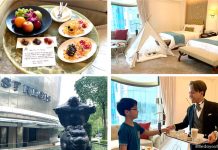 Right from the moment we arrived at The St. Regis Singapore, we were transported to a realm of old-world charm and graceful elegance. Beautiful...
Catch a "moving" dance performance in the March 2020 edition of Arts in Your Neighbourhood – on a bus plying the streets of Bukit...
FEATURED LISTINGS