Community
Noun
Kid-friendly Description: A group of people with the same interests or who stay close to one another.
In a Sentence: The school community raised funds for the elderly.
Photo via VisualHunt.com
---
About #WOTD
In #WOTD, Little Day Out introduces words to help children expand their vocabulary. Each Word of the Day is accompanied by a description and example of how it can be used in a sentence.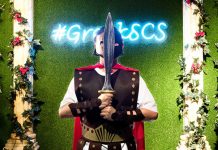 Grab the explorer passport and embark on a journey around the globe at Science Centre Singapore this school holidays! Travel back in time to Ancient...
With over 30 centres in Singapore, MindChamps PreSchool offers premium early childhood education programmes developed by international experts as well as education specialists who...
FEATURED LISTINGS