Snarl
Verb
Kid-friendly Description: To make an angry sound or growl.
In a Sentence: The angry dogs snarled at each other.
Photo credit: TomConger via Visual hunt / CC BY-NC
---
About #WOTD
In #WOTD, Little Day Out introduces words to help children expand their vocabulary. Each Word of the Day is accompanied by a description and example of how it can be used in a sentence.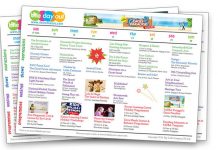 The school holidays 2018 are here! The year-end school break in Singapore takes place from 17 November to 31 December 2018 and it is...
Classes which teach coding for kids are increasingly popular. With an eye on the future, coding programmes and courses designed for children provide an...
FEATURED LISTINGS