Parenting is a journey and there is always something new to learn along the way.
To support this journey, SmartKids Asia 2017 is organising a series of workshops under The Straits Times Parenting Masterclasses on 18 and 19 March. These cater to parents with children between the ages of five to 12 years old.
Conducted by experts in their field, there are six workshops to choose from. Parents can attend them individually or purchase a group pass. Each session lasts for up an hour, during which time, experts will impart tips, strategies and ideas to participants.
We asked David Tay who will be speaking at the Parenting Masterclasses on critical reading skills about what this entails.
Simple Frameworks for Inculcating Critical Reading Skills by David Tay
---
Story continues below
Not just another light show, Magical Shores at Siloso, Sentosa is Singapore's first beach light show. Now "screening" on the sand, Magical Shores Sentosa...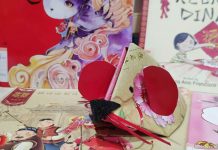 Dong dong chang! Right on the heels of Christmas is another important season for the Chinese – the Lunar New Year, of course. Remembering...
---
David currently works with The Straits Times Schools Department as a teaching and was previously an education officer at the secondary school level. In 2015, he pioneered the National Cyber Wellness Advocacy Challenge to promote the safe use of new media in young people. He also serves on the board of the National Youth Council.
In the upcoming Parenting Masterclass, David will share on how parents can guide their child to read the news critically and use simple frameworks to gain basic reasoning and fact-checking skills.
Little Day Out: What is the difference between reading and critical reading?
David: Critical reading is about engaging with what one reads by asking questions about the text. It is about being able to interpret a piece of text, reflecting on what it says and being able to accommodate new ideas within the text.
Reading critically, therefore, allows someone to become an active learner instead of taking everything at face value. It is, therefore, also a precursor to critical thinking, a 21st-century competency, which requires one to identify, analyse and solve problems systematically.
LDO: In today's information-filled society, why are critical reading skills important in young children?
David: Today's young learners have access to a world of information. Having critical reading skills mean that they are able effectively to harness the wealth of knowledge that is available to them to become independent and active thinkers.
Conversely, simply accepting whatever information one is presented with at face value will make the person a less competent learner or worse, it may lead to precarious consequences.
LDO: What role do parents play in developing critical reading skills?
David: Critical reading is a skill that will become increasingly important as they reach upper primary and secondary school levels. Beyond school, critical reading and critical thinking skills allow a person to thrive in the workplace of the future.
Although such skills are taught in school, nothing improves the critical reading and critical thinking skills of a child more than parents who constantly engages him with real-world sources and issues, especially those that are found within news articles.
To find out more on how parents can take an active role in helping their children develop critical reading skills, join David at his SmartKids Asia Masterclass on:
Saturday, 18 March, 2 pm to 2.45 pm; or
Sunday, 19 March, 2 pm to 2.45 pm.
For the full list of parenting workshops, visit the SmartKids Asia website here. 
Each parenting workshop will last up to an hour. Tickets are available online and costs $16.05 for one session or $48.15 for a Single Day Pass.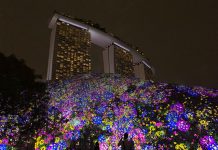 Future Together at Gardens by the Bay, a digital art exhibition, caps off the Singapore Bicentennial commemorations with interactive installations that encapsulate the hope...
As parents, we want to give Baby the best care we can afford. But how can we be sure that we're making the right...
FEATURED LISTINGS