West Coast Park is well-known for its awesome adventure playground filled with fun play equipment, towering pyramid and obstacle courses to challenge kids of all ages.
Did you know that you could also rent a fun "mode-of-transportation" to explore the park?
Watch the video to find out more.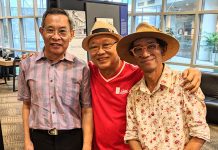 What happens when Uncles Love Monuments? They go sketching, of course. And now, the artworks of Francis Theo, Steven Seow and Tony Chua are on...
From nature escapes to artsy exploits to science-laden learning, three different festivals in the second half of July 2019 offer families a chance to...
FEATURED LISTINGS