With real construction machinery, kids get to live out their construction dreams at Diggersite, East Coast.
Useful Information
Address:
Raintree Cove, 1020 East Coast Parkway #01-04, Singapore 449878
Contact: N/A
Visit Website
Experience the rustic life at Tulipmania 2019 at Gardens by the Bay. This year, the popular floral display draws on a pastoral theme to...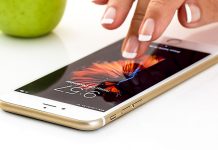 The contents of my phone have changed drastically since becoming a mum. Pre-children, my phone was dedicated to reading emails, the news, social media,...
FEATURED LISTINGS