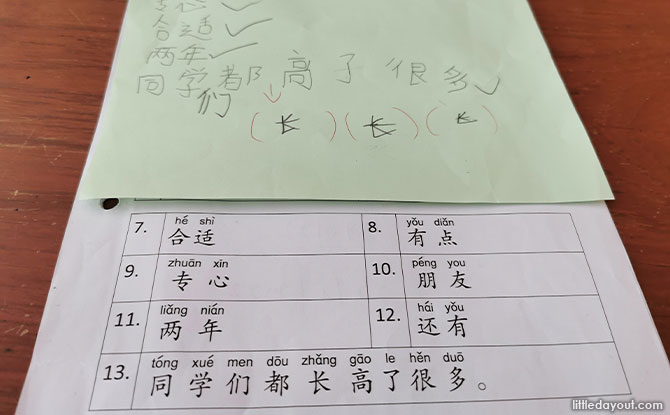 Is the weekly Tīng Xiě or Chinese Spelling tests challenging? Are your children reluctant to be quizzed?
Perhaps using paper and pen may be the most common route, some parents have also used other methods just as a white/blackboard post-its to help their child with the learning of Chinese characters. We discovered three apps recently that can help with your child's weekly Ting Xie. Maybe, just maybe this could ease the pain and encourage independent learning.
---
What is Tīngxiě?
It is a weekly or biweekly Chinese spelling practice that tests children on hanyu pinyin, Chinese strokes, Chinese characters and sentences learnt in school. It has been the go-to mode of assessment since ages ago. The practice assesses how familiar a child is with the lesson.
So remember to get the Spelling lists in order, mark down the dates on the calendar and get practising!
---
-- Story continues below --
Frequent practice and revision would be much more effective than last-minute cramming, in our experience. Hence, we do advise parents and caregivers to run through the text and encourage additional practice, and an emphasis on understanding the characters aside from simply mugging for THE Spelling test.
To change the usual "writing" approach to learning Ting Xie, we decided to try three apps to help with the revision.
---
Parent Review Of 3 Ting Xie Apps
听写 App (Google Play only)
This is a simple app that is aimed at replicating Ting Xie quizzes. The app recites words to you so you can write it and then check the answer. You can even change the voice to one that sounds just like your school teacher's.
It has pre-loaded HSK lists or lists based on the Chinese Proficiency test used in Mainland China for non-native speakers.
Pros
Simple to use
Simulates an actual Ting Xie quiz
Allows customising of voice
Pre-loads HSK lists
Cons
Lacks more functions like character strokes and meaning
Download the app here
---
苦哈哈Primary School Ting Xie Practice (Google Play only)
This was the first app we came across. I like how it can pre-load the characters from the syllabus for students to revise characters on their own.
There are two modes: Read and Write. The Read mode allows students to learn the correct pronunciation of the Chinese character and learn to recognise the character. The Write mode allows students to practise writing it, catch a glimpse of the characters if required.
Pros
Has preloaded text from the MOE Chinese and Higher Chinese syllabus from Primary One to Six
Shows accompanying hanyu pinyin
Reads out characters
Hints to child on the correct character
Easy to navigate
Cons
Does not show meaning of word
Does not indicate order of strokes for the character
Tough to include sentences or paragraphs for 默写
Try the app here.
---
Skritter App (Both App store and Google Play)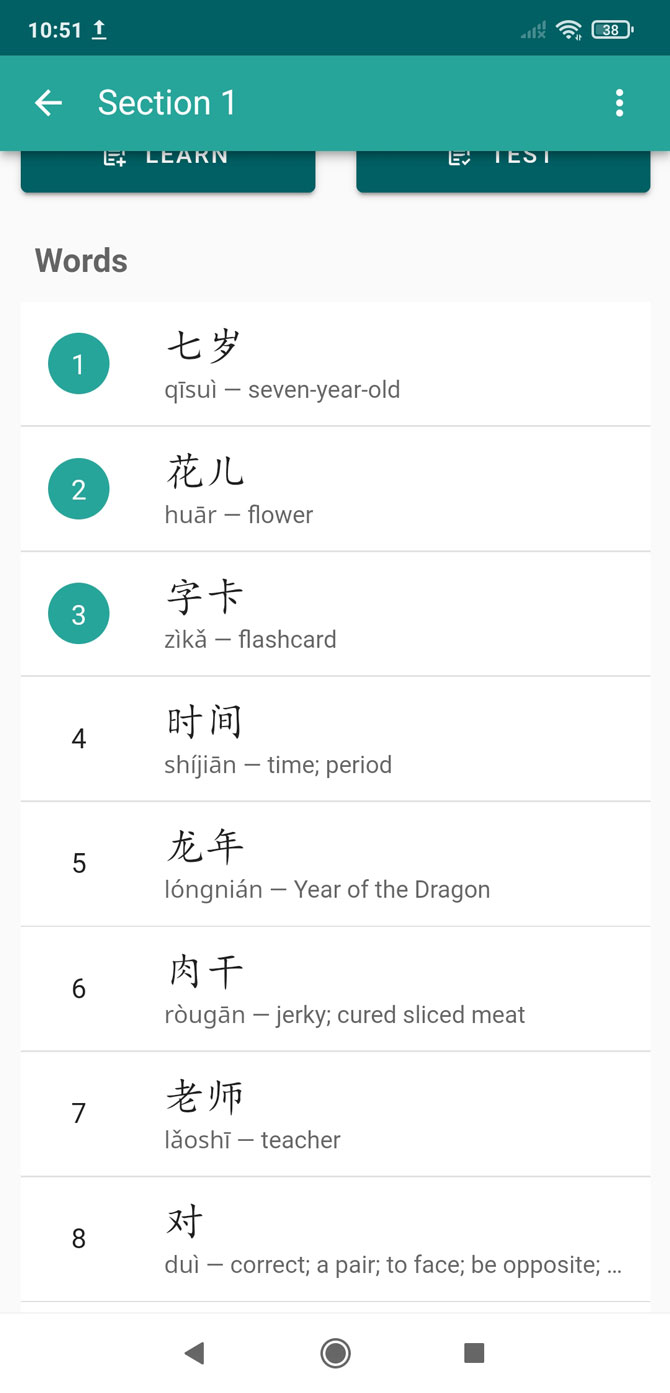 Skritter is a popular app used for language learning. The Chinese version is ideal for learning Ting Xie. There are pre-loaded decks using HSK lists and you can customise your deck as well. It has videos to help with Chinese learning, even idioms and other information such as Chinese strokes, numbers and HSK learning.
It is also the best app for language learning as it tells you the meaning of the words you are learning. It also gives the Chinese stroke order. Of course, this comes at a price if you want to customise word lists.
Pros
Includes definition of characters
Includes teaching of Chinese strokes order
Videos and tutorials for language learning
HSK lessons and word decks included
Allows testing of Hanyu Pinyin
Cons
Paid app
Does not accommodate sentences or paragraphs so phrases have to be broken down
---
Three Ting Xie Apps to Ease Your Pain
Does ting xie learning look a lot less intimidating now? If your children are more receptive to using tech for learning, try these apps and they might surprise you with its effectiveness! What's more, you can let them use the app independently!