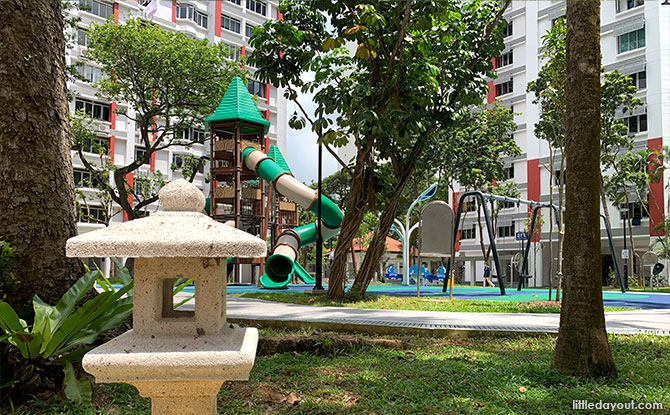 Rising up in front of Block 81A, the Toa Payoh Lorong 4 playground is a tall playground where kids can ascend upwards and explore the turreted towers.
---
Toa Payoh Lorong 4 Playground: The Leaf Tower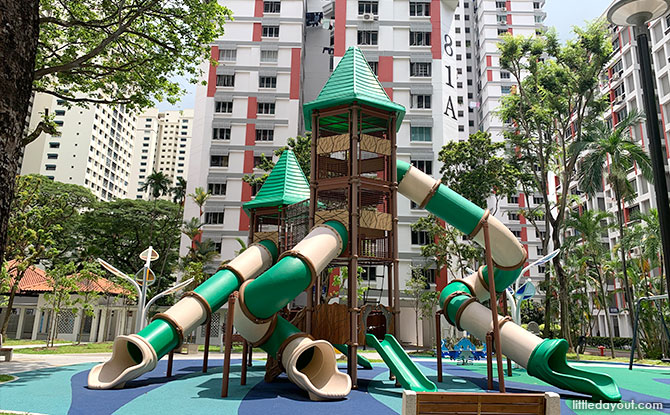 The brown and green playground is made up of two towers, one taller than the other.
The taller tower has three levels and it is connected to the lower tower at the second level by a netted bridge.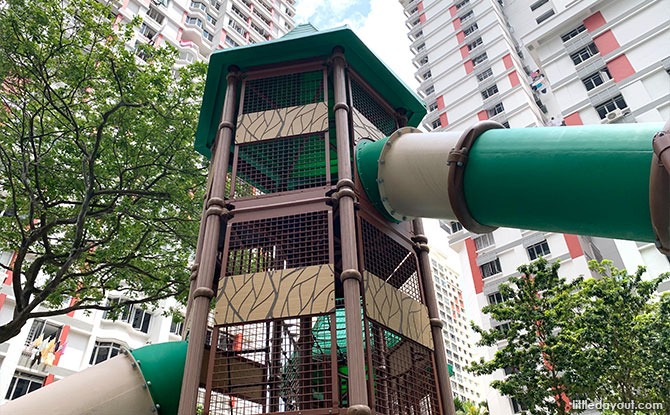 On the cladding of the tower is a leaf-like motif, showing the veins that you would expect to find on a leaf. This gives the Toa Payoh Lorong 4 playground a rather naturalistic look.
There are multiple slides extending out from the tower playground.
At the lowest levels of the towers, there are open slides that young kids can use to slide downwards.
From the playground towers' higher levels, a total of three covered tube slides extend downwards. The longest slide is from the top level of the taller tower.
---
Other Play Features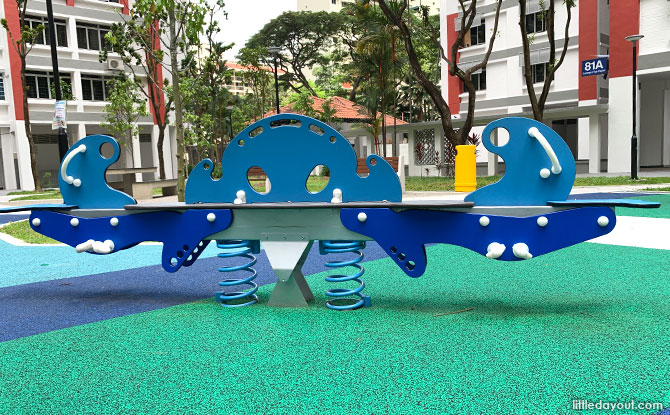 Other play features at the Toa Payoh Lorong 4 playground include teeter-totters for younger children.
There are also swings that face towards the play tower and provide a way for kids to play while still keeping an eye on the action at the playground structure.
Beside a pair of regular bench swings, the there is also a basket swing that kids can climb into and sway about for some fun.
Around the playground are also leaf structure with coloured, see-through panes at where the leaves normally are.
Coloured blue, yellow and orange, these see-through panes cast coloured shadows on to the ground of the playground.
Around the playground are benches for parents and care givers to have a seat while watching little ones play at the Toa Payoh Lorong 4 playground.
The Toa Payoh Lorong 4 Leaf Playground can be found in front of the multi-storey car park and Block 81A.