When it comes to face cleansing and makeup removal, there's hardly a shortage of options. Between micellar water, cleansing milk, cleansing oil, even jelly cleansers, it would seem our needs are more than well covered. So why then do we need a cleansing balm and what is it anyway?
As the name suggests, cleansing balms are makeup removers with a thick waxy or buttery texture. They typically 'melt' into an oil as they're massaged onto skin and emulsify with water during rinsing.
Usually packed with natural oils and emollients, they're extremely effective for taking off heavy, waterproof makeup and excess sebum due to the way oil attracts oil. And if you're in the habit of wearing lots of sunscreen, cleansing balms will remove it far more thoroughly than regular facial wash.
Being oil-rich also means they're highly nourishing and moisturising, purifying skin without drying it out or causing irritation. While this makes them ideal for dry, sensitive or dehydrated skin, in truth they're fab for all skin types. Even those with oily and blemish-prone complexions can benefit from cleansing balms, thanks to their prowess in clearing out dirt and sebum from pores.
---
-- Story continues below --
So whether you're looking for gentle deep cleansing or simply want to enjoy a more luxe and sensorially pleasing skincare routine, it's time to consider adding a cleansing balm to your beauty arsenal.
Use it as you would a regular makeup remover. And if you prefer a fresher post-cleanse feel or if your skin is prone to oiliness, follow up with a gentle facial wash to double cleanse.
---
Cleansing Balms
Eve Lom Cleanser, $45-$188
This is the O.G of balm cleansers, made famous by celebrity facialist Eve Lom who used it to elevate face cleansing to the level of luxury relaxation ritual. Using a blend of aromatic plant oils – clove, eucalyptus, hops and chamomile – it deep cleanses, exfoliates, hydrates and calms all at once. Follow the precise usage steps for a truly spa-like experience.
Buy
---
Clinique Take The Day Off Cleansing Balm, $57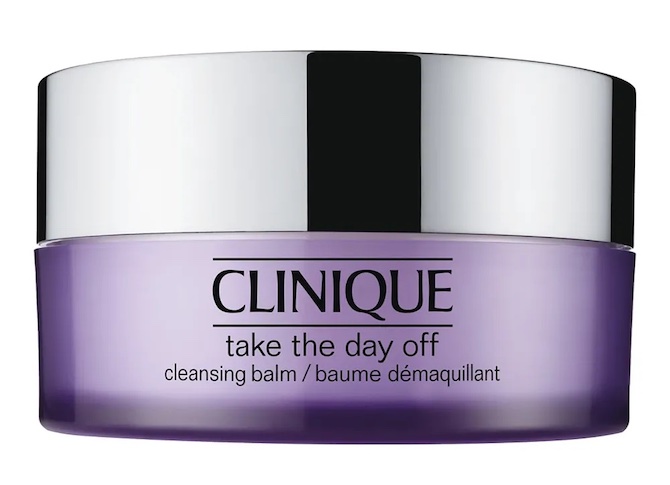 Neither greasy nor drying, this lightweight balm gets rid of budge-resistant eye and face makeup, as well as sunscreen, with safflower seed oil. Enriched with vitamin E to smooth, hydrate and repair skin.
Buy
---
Drunk Elephant Slaai Makeup-Melting Butter Cleanser, $50
Contains antioxidant-rich fruit extracts, as well as a blend of nourishing African plant oils including marula, baobab and Kalahari melon. Comes with a bamboo-based exfoliant which can be added to the balm to enhance physical exfoliation.
Buy
---
Banila Co Clean It Zero Cleansing Balm Original, $32.90-$44.90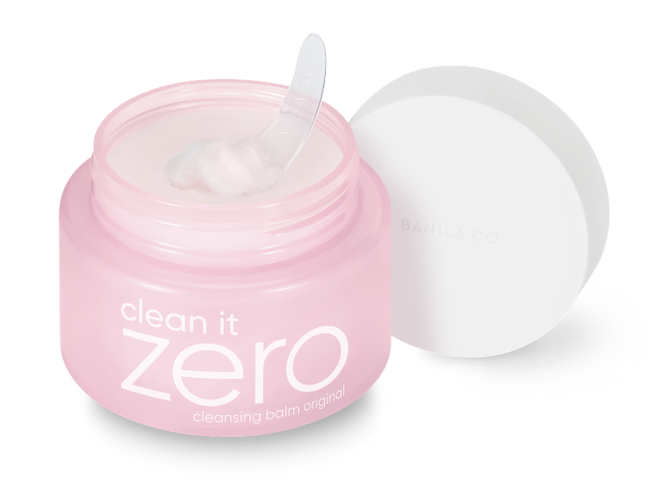 A K-beauty favourite, this has a lovely, sherbet-like texture that won't feel overly rich on skin. You can use it as an eye-and-lip makeup remover too, or even as a regular face cleanser. Comes in other variants for skin soothing, skin revitalising, intense moisturisation and pore purifying.
Buy
---
I'm From Fig Cleansing Balm, $43.90
Delivers deep pore cleansing and skin refining benefits as it clears away dead skin cells and blackouts. Vitamins and polyphenols help to moisturise and refresh tired-looking skin.
Buy
---
Trilogy Make-Up Be Gone Cleansing Balm, $50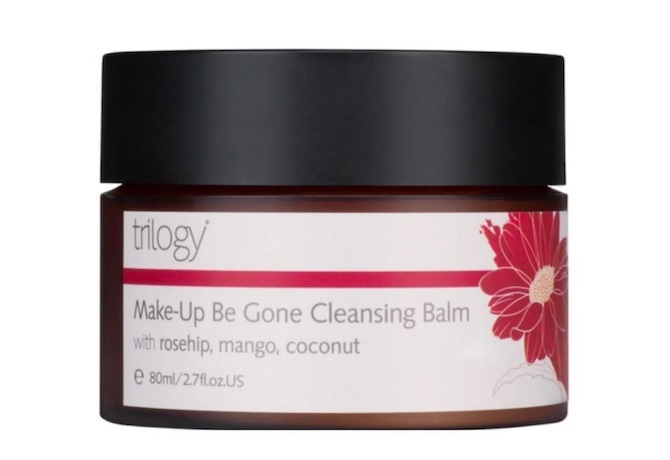 This all-natural balm is packed with a range of pure plant oils, butters and extracts, such as rosehip oil, coconut oil and mango butter.
Buy
---
Farmacy Green Clean Makeup Meltaway Cleansing Balm, $52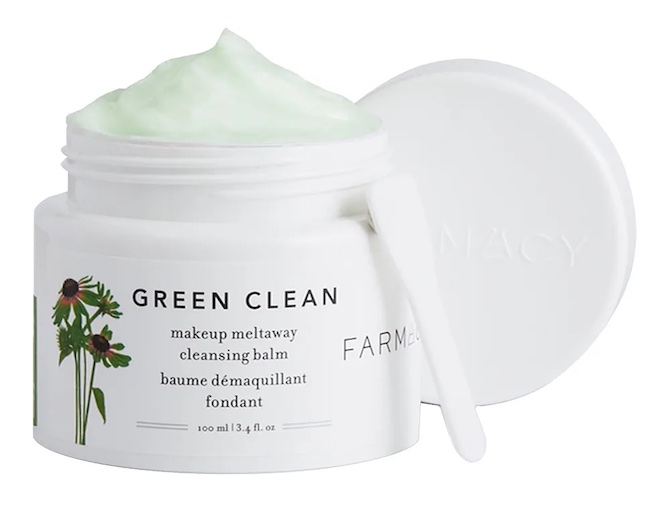 Gently removes heavy makeup, sunscreen and pollutants. It contains sunflower oil and ginger root oil to nourish skin, moringa tree extract to purify, and papaya extract which is a natural exfoliator.
Buy
---
Glow Recipe Papaya Sorbet Enzyme Cleansing Balm, $49
The sorbet-like texture feels a treat and it contains papaya enzyme to resurface skin, preparing a glowing, baby-smooth canvas for makeup. Other nourishing goodies include antioxidant-rich blueberry and oils from apricot kernel and camellia seed to moisturise and soothe.
Buy